Yorkshire's newest theme park teams up with The World's Oldest Football Club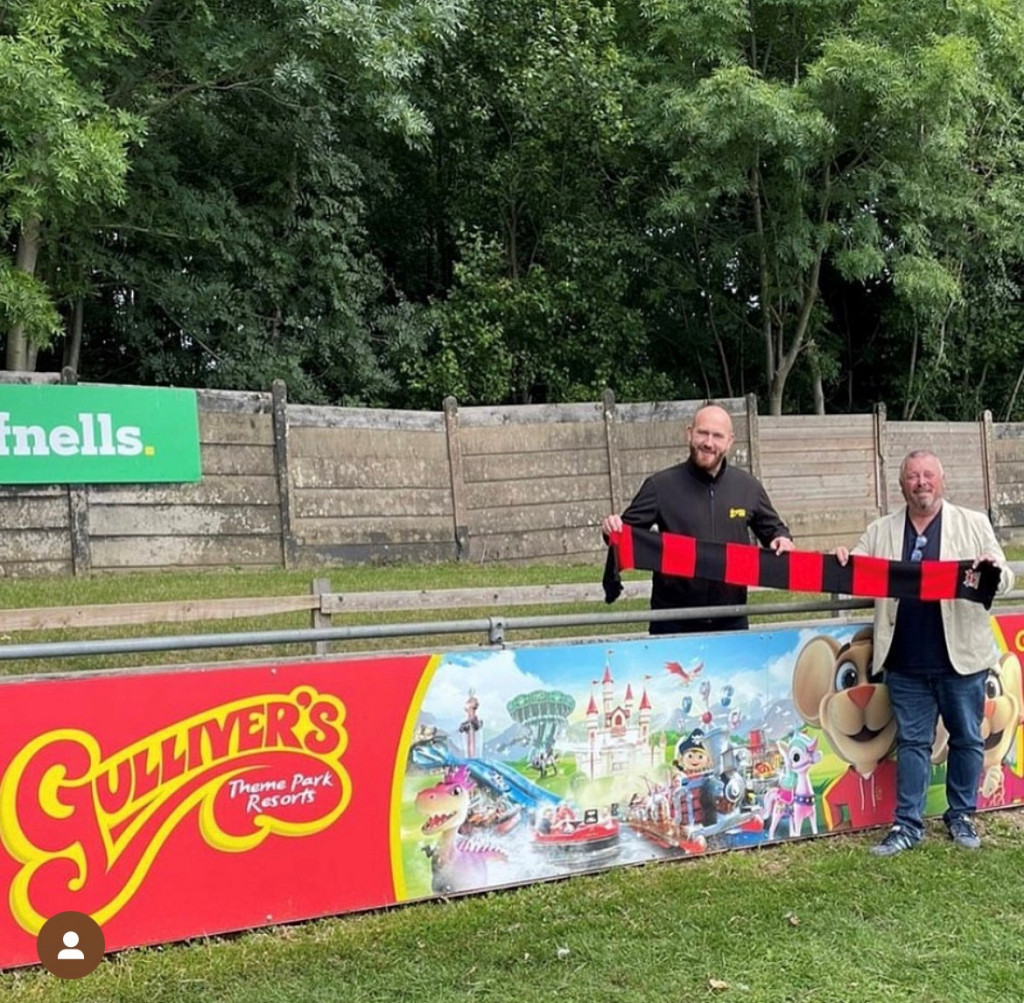 Left: Adam Bliss (Gulliver's Sales Manager) Right: Richard Tims (Chairman)
Gulliver's Valley, Yorkshire's newest theme park have teamed up with Sheffield FC, the World's oldest football club to support the team this season.
The partnership, which is now in its second year, will see the organisations working together with Gully Mouse, the Gulliver's mascot, making a visit to a number of matches both pre and post-Christmas and special packages, including a sports group sleeper being arranged at Gulliver's Valley.
Adam Bliss, group sales manager at Gulliver's Theme Park Resorts, said: "We are thrilled to be working with Sheffield FC again this season. They are a great organisation and were the World's first football club which is something to be really proud of.
"As Yorkshire's newest theme park we are building partnerships with different organisations who, like us, have a key role to play in the local community.
"We'll be supporting Sheffield FC this season and will be putting together a number of opportunities and packages for their fans and supporters giving them the chance to find out more about Gulliver's Valley and the range of events and activities that take place at our theme parks."
Gulliver's Valley opened in July 2020 and is the fourth theme park in the Gulliver's Theme Park Resorts family.
Richard Tims, chairman of Sheffield FC said: "We're delighted to be partnering with Gulliver's, Yorkshire's Newest Theme Park! Given how close the theme park is to The Home of Football, it's the perfect partnership. We cannot wait for Gully Mouse to meet Clubbie Bear!"
For more information and to book advance tickets, visit: www.gulliversvalleyresort.co.uk
#TheWorldsFirst