WHO WILL TAKE FIRST DELIVERY OF OUR SHEFFIELD FC SKIPS?!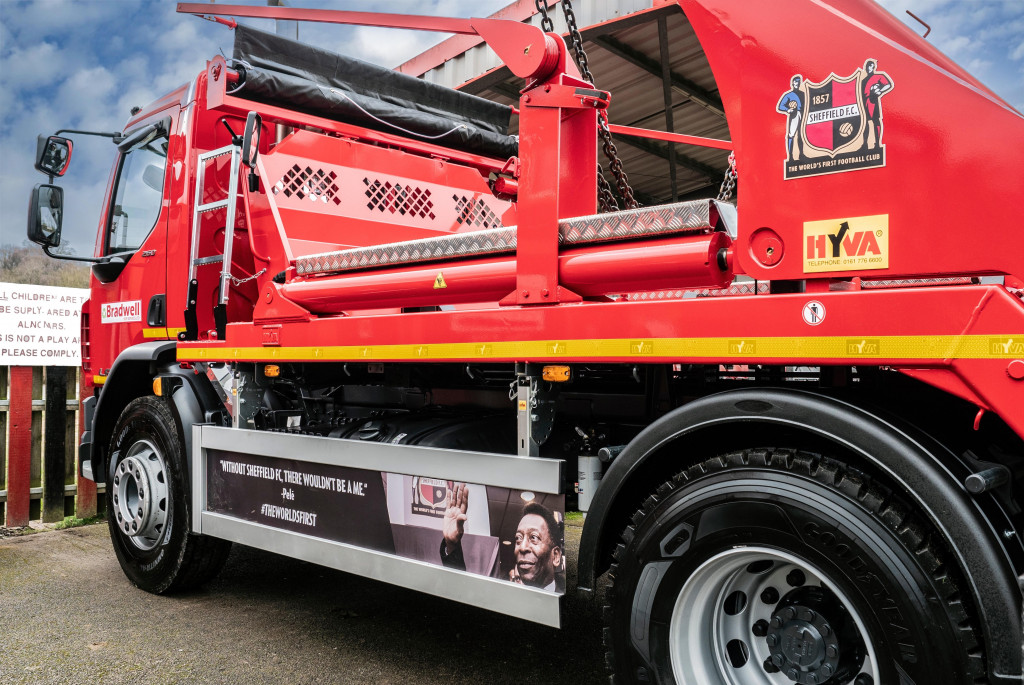 Bradwell Skips: The famous quote that the late Pele said when he visited in 2007
We are pleased to announce Bradwell Skips as an 1857 Partner of The World's First Football Club. Not only this, you will soon be seeing Bradwell Skips Lorries driving around the city with Sheffield FC branding on.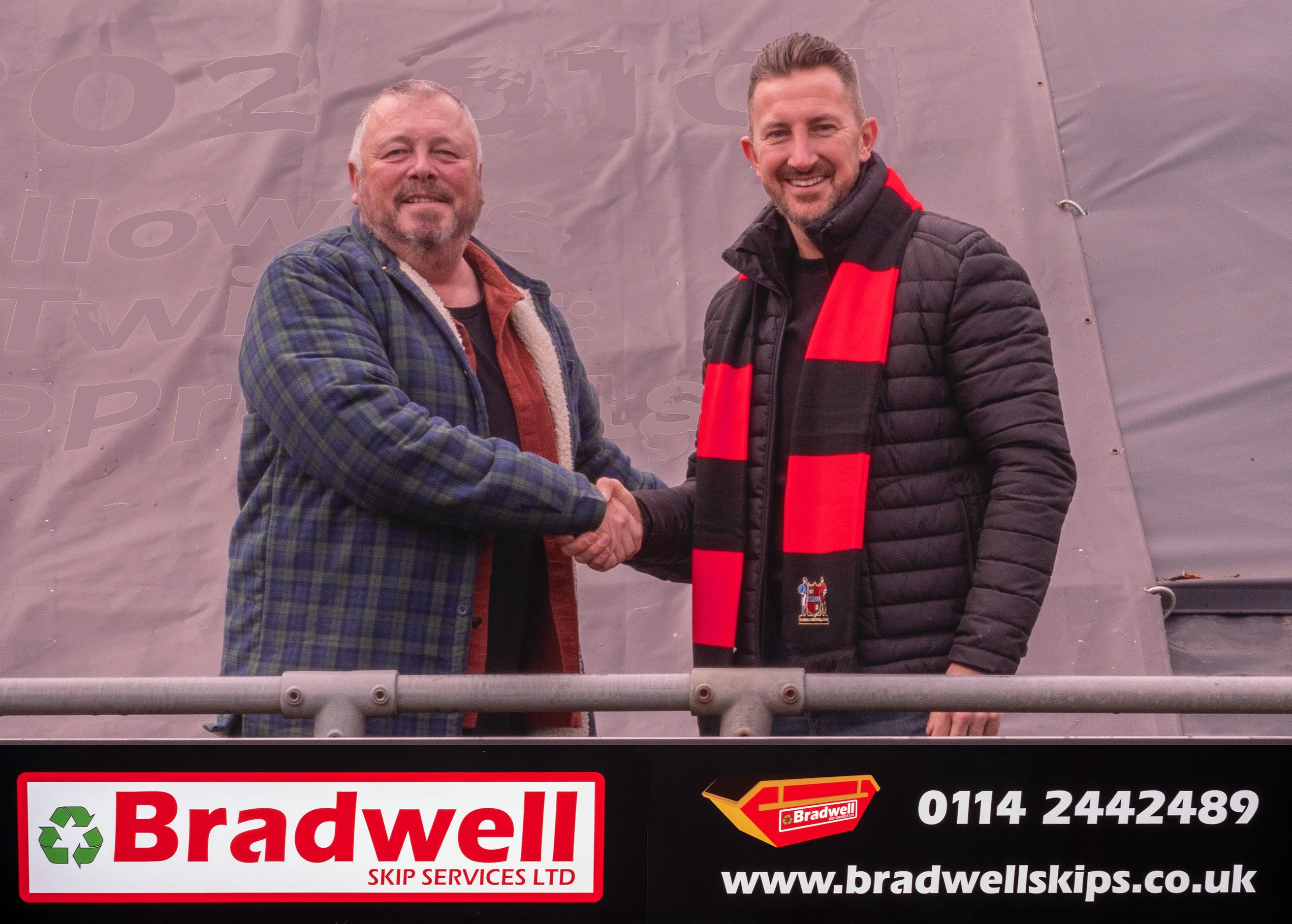 (Left) Richard Tims, Chairman & (Right) Chris Slack, Director of Bradwell Skips
Bradwell Skips are an iconic Sheffield Company, who are proud to be from our great city. Chris Slack had this to say on the partnership: "It's fantastic to be partnering with The World's First Football and supporting their relocation back into the city".
We arranged with Chris to get the famous Pele quote, as well as, our historic crest on a few of his new wagons!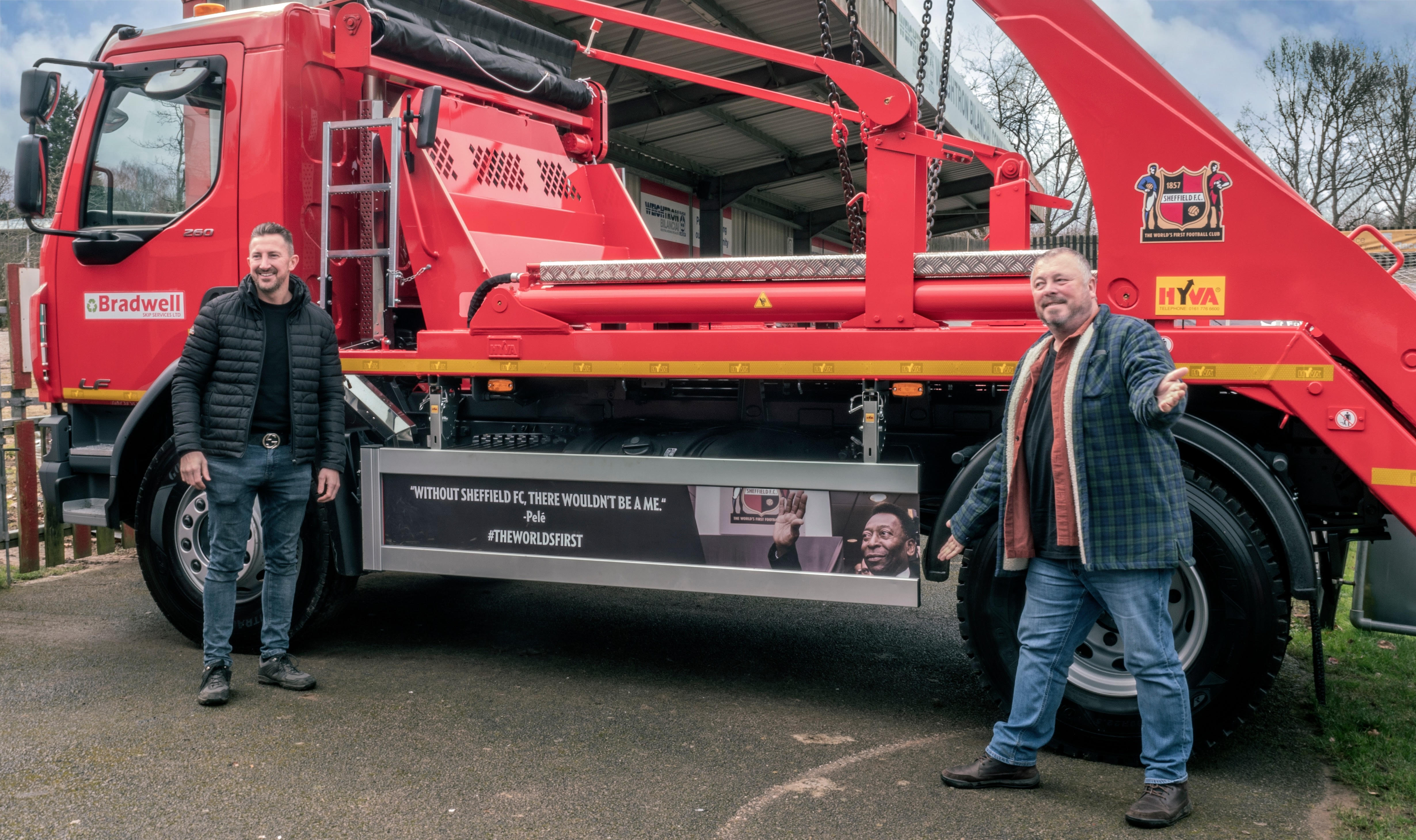 We're looking forward to working with Bradwell Skips and they hopefully will be helping us with our ground move as soon as we can get a shovel in the ground!