WEIGHTRON BILANCIAI CONTINUE AS A COMMUNITY PARTNER AND DISABILITY SPONSOR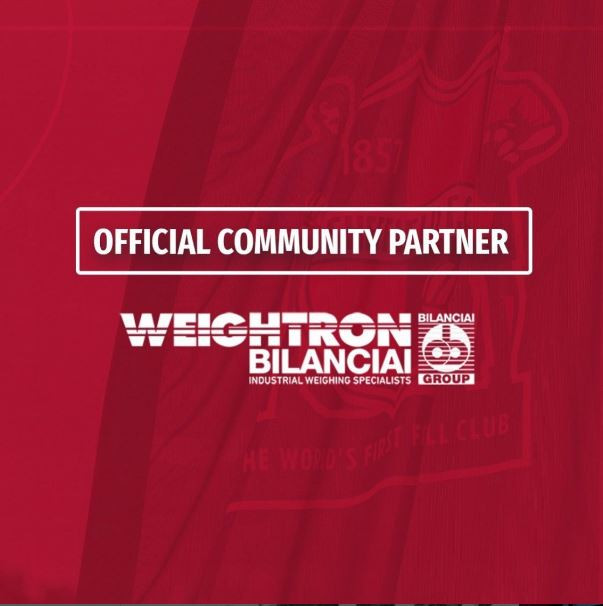 Weightron Bilanciai Ltd are continuing as a Community Partner and main sponsor for our disability section for the 2023/24 campaign.
This is an amazing and integral partnership for not only the club as a whole, but in particular our Disability Teams where it will provide new kit and equipment. This will allow the club to continue its development and strengthen its presence in the local community and increase participation in football for a wide range of variations of the game.
It's been a pleasure to work with Nick in putting together this partnership and it's clear that Weightron Bilanciai Ltd are committed and pride themselves in supporting integral community projects in the local area.
Weightron Bilanciai have been designing legal-for-trade weighbridges, industrial weighing and software solutions for over 40 years. As part of the renowned international Bilanciai Group, they have access to unrivalled industrial weighing solutions & technology, unique software solutions and ground-breaking engineering expertise. Employing 70 staff nationwide, with its head office and production plant located in Chesterfield Derbyshire and a further sales and service factory in Taunton, Weightron can offer full turnkey solutions from sales to aftercare and 24/7 aftersales support.
Weightron Bilanciai's weighbridges, industrial weighing scales and process weighing systems are supplied to a broad spectrum of industries including: waste recycling, biomass & energy, waste management, food & beverage, engineering, quarrying, utilities, chemical processing and pharmaceuticals.
"We are delighted and excited to be partnering with Sheffield FC for the 2023/24 season, we at Weightron Bilanciai recognise and support the work that Sheffield FC are doing and their role in the local community, we feel it is even more important in times that we are all facing together today to keep that community outreach and support going."
#TheWorldsFirst