Tuffnells re-engage as The Worlds First Stadium Sponsor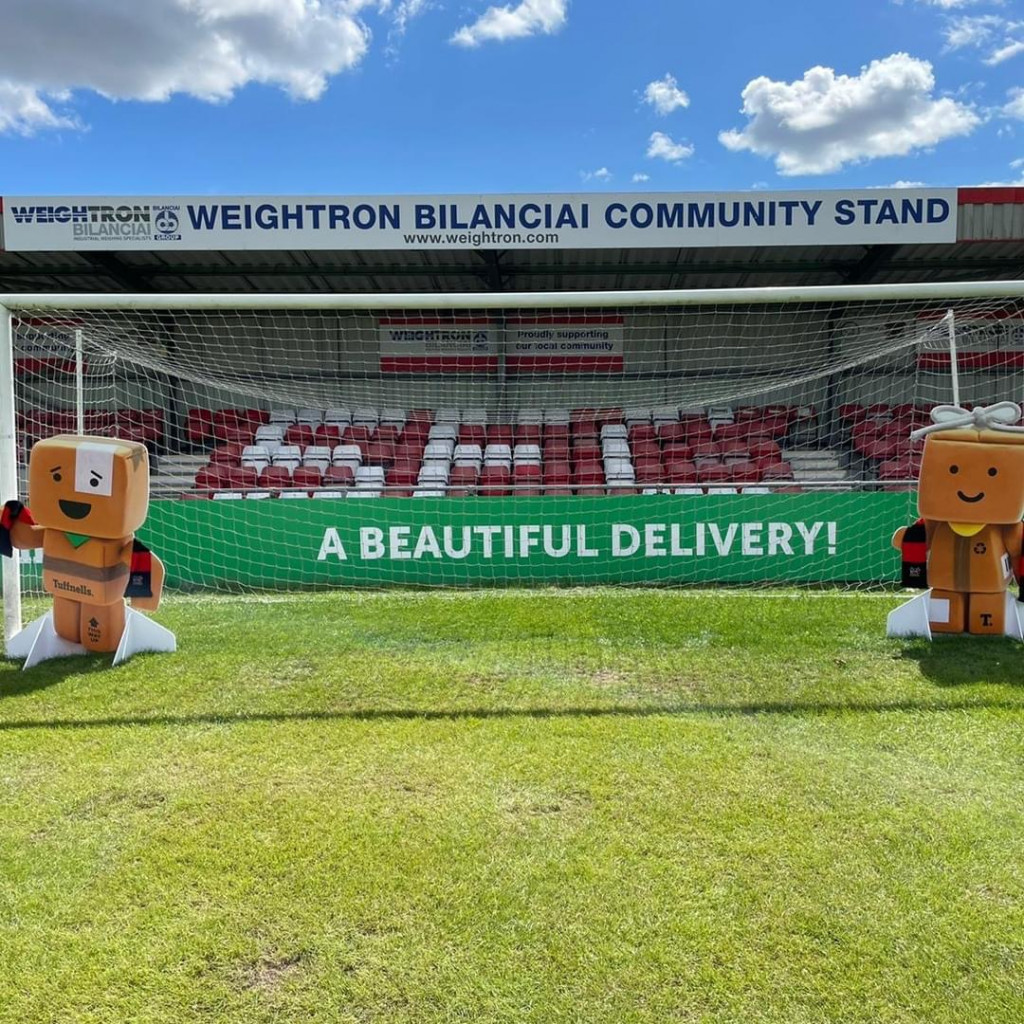 Tuffnells re-engage as The Worlds First Stadium Sponsor
Tuffnells re-engage as The Worlds First Stadium Sponsor.
Tuffnells' mascots, Beau and Connor, took a trip with a driver to the Tuffnells Home of Football Stadium to kick off another season of stadium sponsorship.
Of the partnership, Sheffield FC Chairman Richard Tims said, "It was great to meet Beau and Connor! At Sheffield FC, we're very happy that our two historic brands will continue in partnership for another season!"j
The past two years have been monumental for the Sheffield-based business, having completed a successful turnaround since May 2020 under new ownership, with plenty of investment and expansion underway, all while ensuring customer service is firmly at the heart of the business. The company has also recently announced their five-year ESG charter with its 'Go Green Goals' front and centre.
Shellea Crosby, Commercial Director of www.tuffnells.co.uk, also commented: "Sheffield FC and Tuffnells share a long history in this city, and I'm proud to continue to support the club and its important work in the community – both on and off the pitch – for another season."