TOTLEY PHARMACY JOIN THE CLUB AS AN 1857 PARTNER!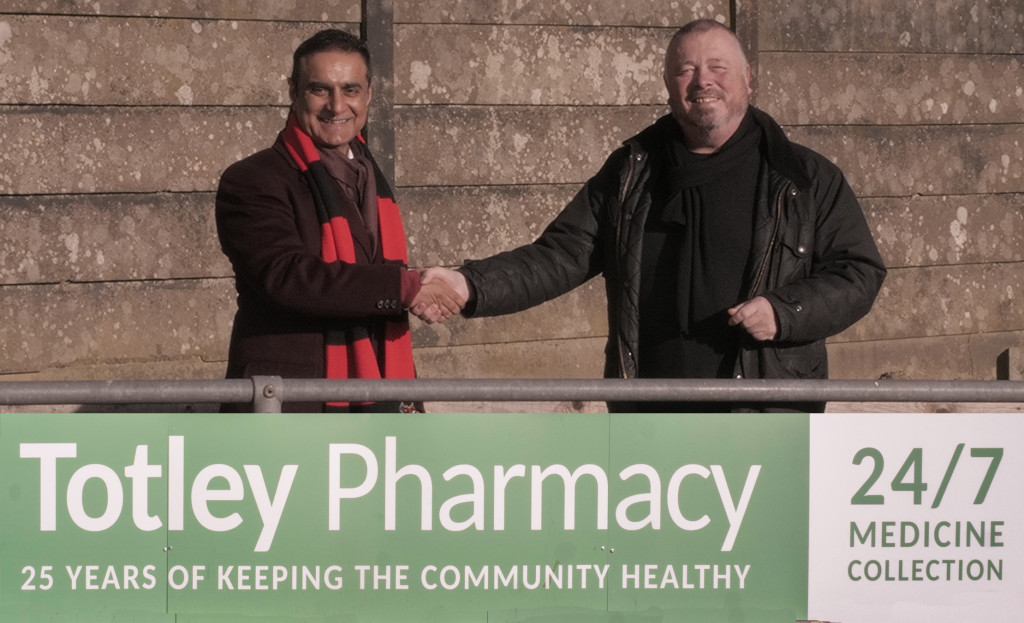 Tajinder Singh (Left) & Richard Tims, Chairman (Right)
We're pleased to announce that local company, Totley Pharmacy, has partnered with The World's First Football Club as an 1857 Partner.
Totley Pharmacy is a chemist and NHS community pharmacy on Baslow Road in Totley, Sheffield, S17 4DR focused on providing free prescription collection from Baslow Road Surgery, Totley Rise Medical Centre, Dore Surgery, Avenue Medical Practice, Greenhill Medical Centre and free prescription delivery to S17, S18, S11 and S8. They are also very close and accessible for patients living in North Derbyshire including, Baslow and Hathersage.
Totley Pharmacy has also recently installed a 24/7 prescription collection machine which means you can collect your prescription anytime of the day every day, even when your pharmacy is closed. It's convenient, efficient and safe.
Owner, Tajinder Singh, said: "Totley Pharmacy, are proud to partner with The World's First Football Club and join them on their journey to relocate back to Sheffield. I'm a huge Sheffield United fan but everyone should have a place in their heart for the club that gave us the beautiful game! As a local businessman, I am also very proud to support such a great ambassador for Sheffield".
Check out Totley Pharmacy by visiting: www.totleypharmacy.co.uk