#THROWBACKTHURSDAY 1950 TEAM PHOTO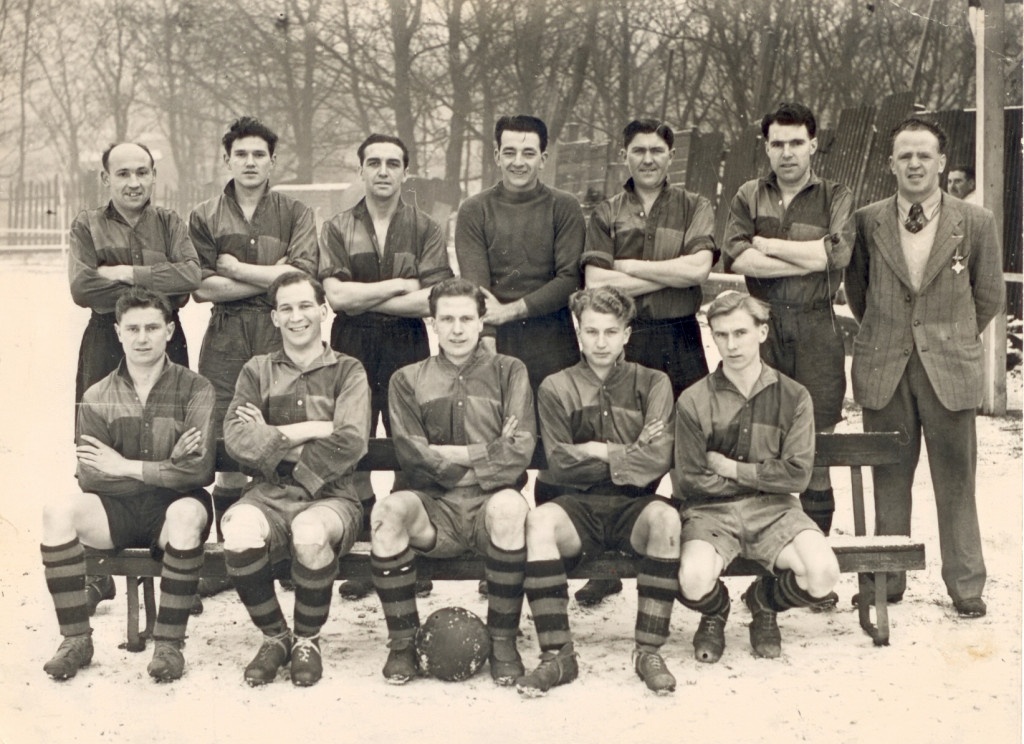 1950 Team Photo
Every Thursday we take a look into the archives of The World's First Football Club and this week, we have a very cold looking team photo in 1950!
During the 1950s we joined the 'Yorkshire League' remaining in that competition until it merged with the 'Midland League' to form the 'Northern Counties East League' in 1982.
During our 33-year stay in the 'Yorkshire League', our only divisional title was the Division Two crown in 1975-76.
Also, in the 1950s, we celebrated our centenary. It was at the Cutlers Hall and was attended by HRH The Duke of Edinburgh and Sir Stanley Rous. Furthermore, a Centenary Celebration Concert featuring Lonnie Donegan had been organised to entertain and engage the citizens of Sheffield!