The World First Unveil Copa As New Bespoke Kit Manufacturer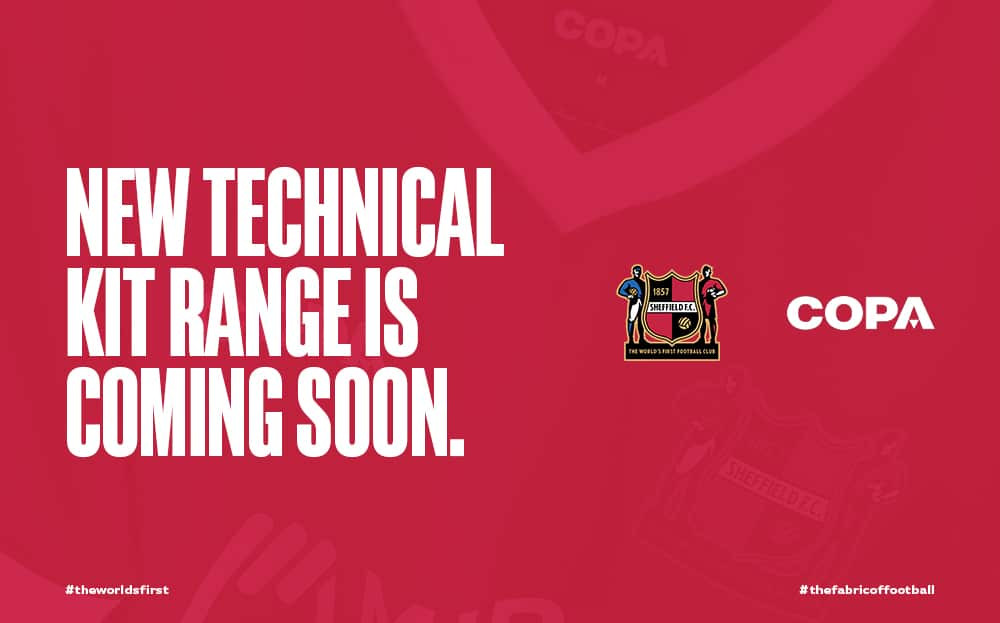 The #theworldsfirst are proud to officially unveil Copa as our new bespoke kit, technical range manufacturer and brand partner.
Copa have collaborated with The Worlds Oldest Football Club to produce a range that befits the heritage of the global game and the rich history of Sheffield Football Club dating back 1857.
The range will be unveiled soon and will be available for pre-order, estimated for early 2021.
About Copa…….Football Heaven!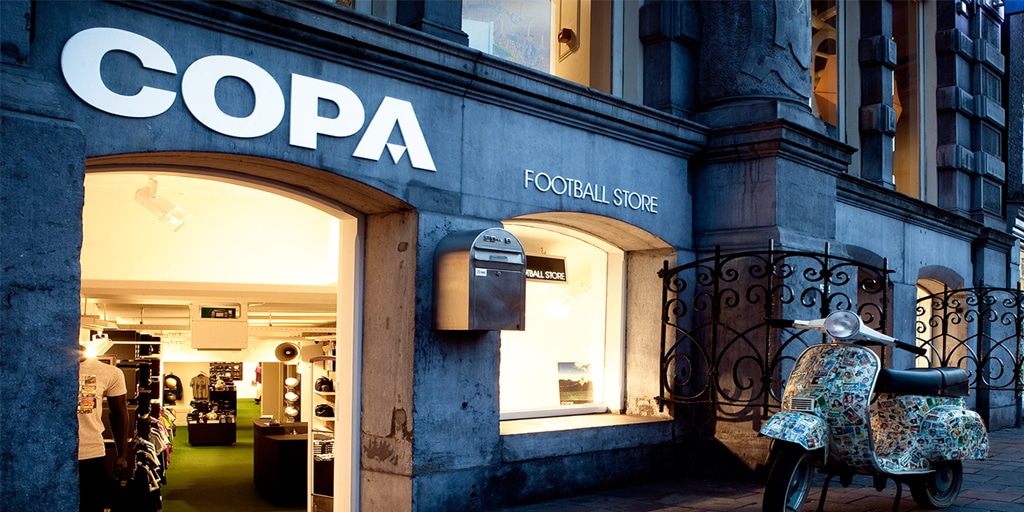 Dutch football brand COPA was founded in 1998 by a football addict who launched the company's first collection of carefully curated, traditionally produced cotton football shirts. The COPA collection has continued to expand in the two decades since. COPA offers an assortment of product lines featuring retro shirts, jackets and tracksuit trousers; football-inspired and design-led T-shirts and sweaters, baby shirts, general football apparel and footballs.
Since their inception they have been committed to traditional Made in Europe craftsmanship to ensure the very highest quality standards. COPA products can be found in retail and online shops in over twenty different countries. You can also buy their products through copafootball.com and the COPA Flagship Store in Amsterdam. Sheffield Football Club is in good company. As an official retro supplier, COPA already works with international giants such as FC Barcelona, Juventus, Benfica and the Dutch FA. Moreover, they are the official kit supplier of the Tibet National Team and they produced football collections for world-class acts such as Pearl Jam and Metallica.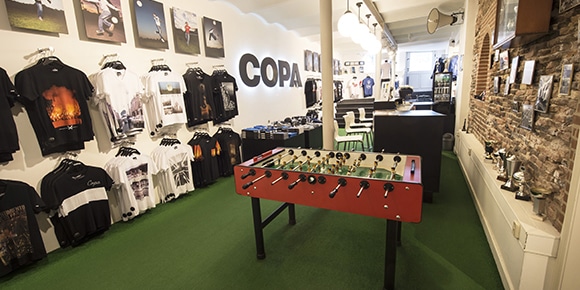 The unique collaboration with Sheffield Football Club suits COPA like a glove. "It is a great honor for us, football romantics, to be able to partner with The World's First Football Club and to be allowed to design a complete custom-made collection for them."