TALK CLUB IS COMING TO THE HOME OF FOOTBALL!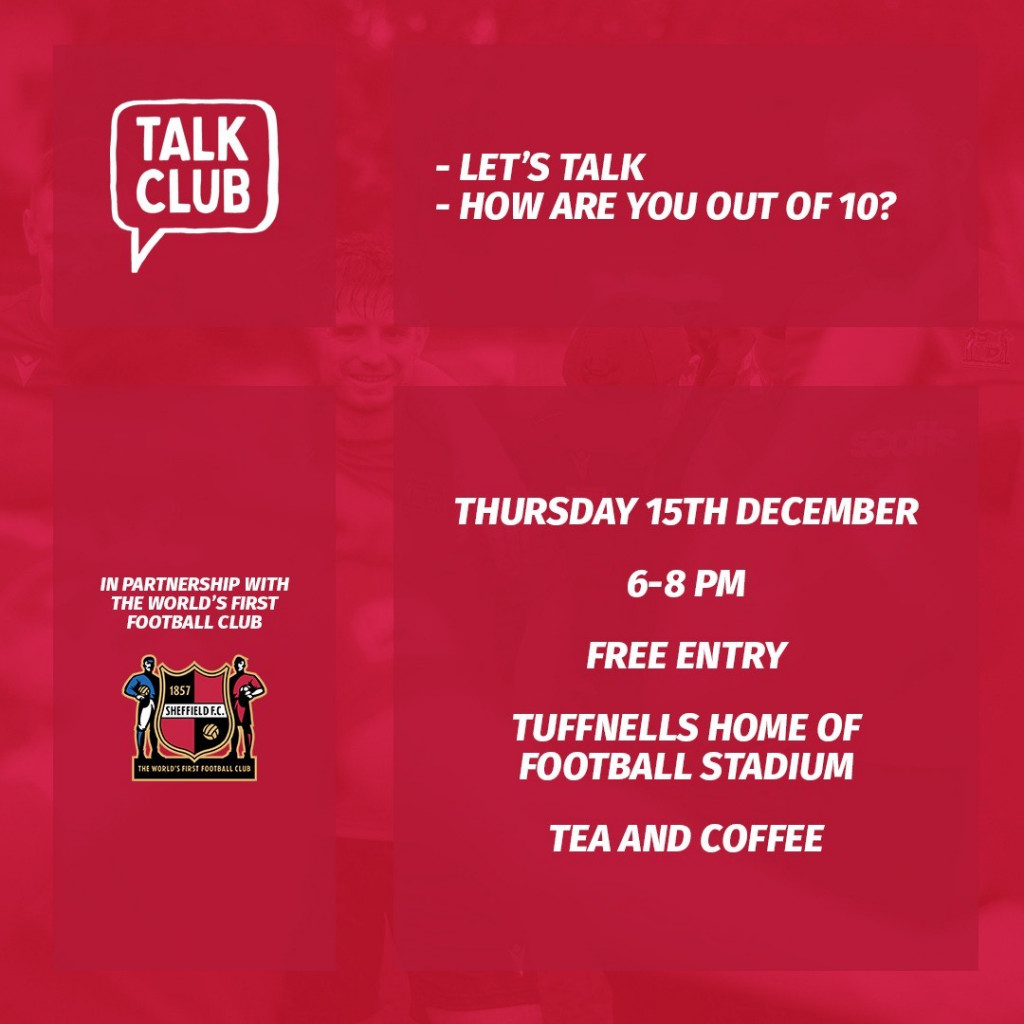 Talk Club @ Sheffield FC
The World's First Football Club is partnering and hosting a Talk Club session on Thursday 15th December.
Talk Club is a safe space where men aged 18+ can share feelings, listen, and meet like-minded people to help improve mental health. These sessions aim to reduce the risk of suicide amongst men, which is the biggest killer for men under the age of 45 (an average of 12 men take their own lives every day).
We are hoping to make this a regular event if it builds traction and good numbers.
Any male aged 18+ is welcome to come and it is free!