SUCCESSFUL OPENING SESSION OF TALK CLUB!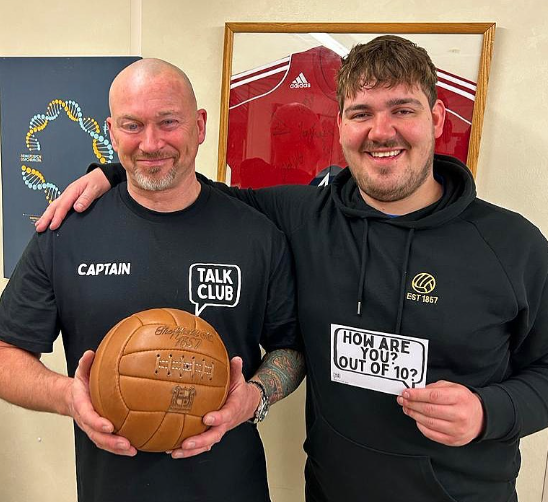 Pictured Left: Jon Greaves, Talk Club Captain for Sheffield and Pictured Right: Dylan Ralph, Partnerships Manager for SFC
Our first Talk Club session last night at The Home of Football was a huge success!

We had 6 people attend which is fantastic and we want to build on this each week. Talk Club is a safe space where men aged 18+ can share feelings, listen, and meet like-minded people to help improve mental health. These sessions aim to reduce the risk of suicide amongst men, which is the biggest killer for men under the age of 45 (an average of 12 men take their own lives every day).
Please share with everybody as this will be a regular event every Thursday 6-8pm.
Any male aged 18+ is welcome to come and it is free!