SHEFFIELD FC WIN THE SILVER AWARD AT THE FOOTBALL CONTENT AWARDS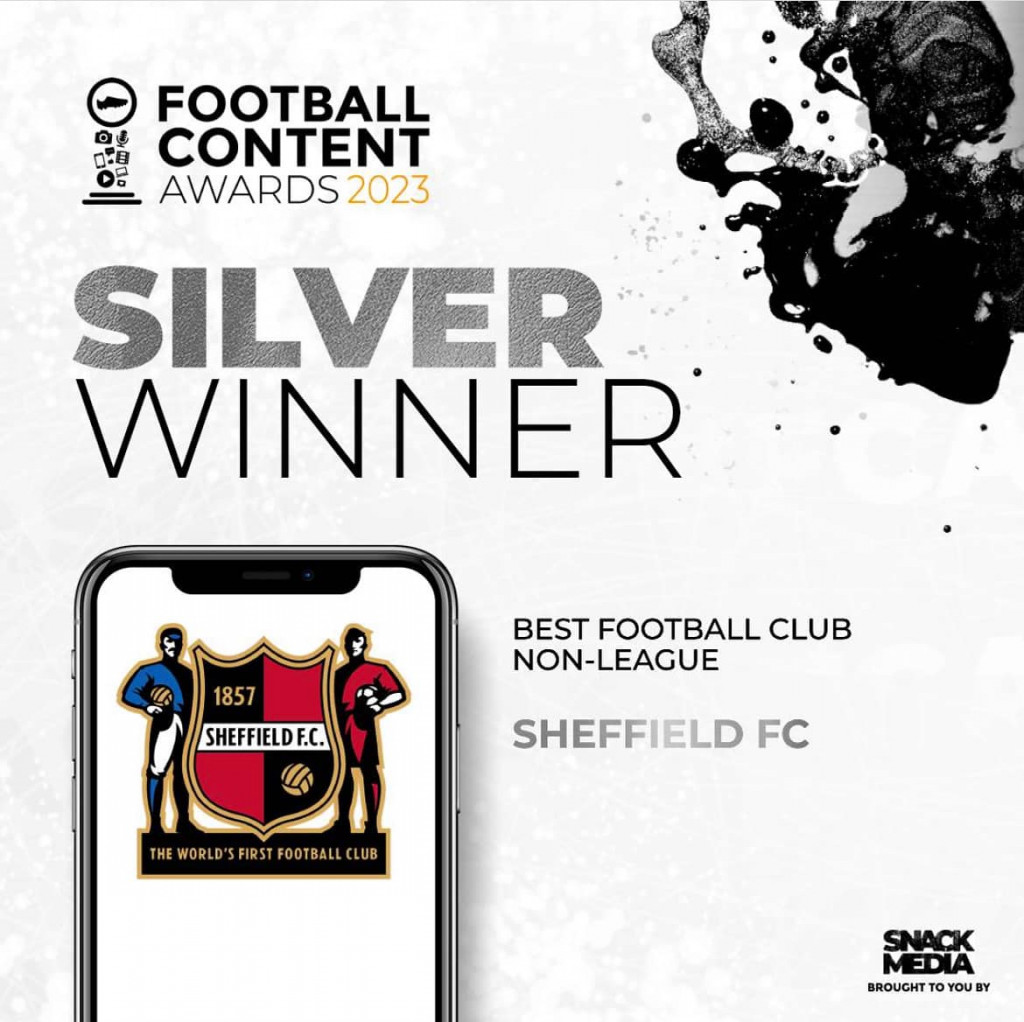 Sheffield FC picked up the Silver Award whilst Hashtag United to home Gold and Punjab United came third
We're really proud to announce that Sheffield FC picked up the Silver Award for Best Non-League Football Club for our social media at the Football Content Awards!
The media team, which consists of Dylan Ralph, Joseph Smart and Andy Dixon, have made it to the finals of the FCA for the past two-years whic this year was hosted at Anfield.
Richard Tims, Chairman of Sheffield FC, said: "We're so proud of the achievement of our media team for picking up the Silver Award at the Football Content Awards. They are a small team, who consistently punch above their weight in terms of the content they produce, keeping our supporters engaged with the club and our brand of The World's First Football Club."
The Football Content Awards, which aims to celebrate the best in online football media, started life as the Football Blogging Awards in 2012 before being renamed in 2020.
#TheWorldsFirst