SHEFFIELD FC TO HOST THE SHEFFIELD FANS DERBY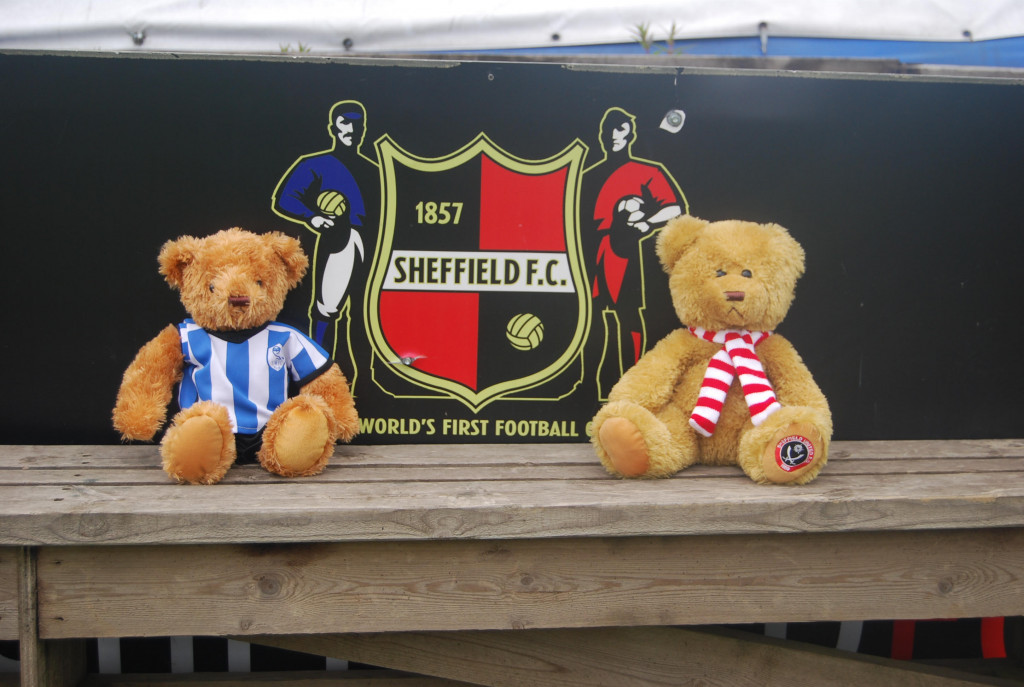 Sheffield FC will host The Sheffield Fans Derby at The Home of Football on Saturday 13th May - 12pm Kick-off.
The Sheffield Fans Derby is the eighteenth instalment of the annual Charity fundraising match between fans of Sheffield United and Sheffield Wednesday which has raised over £73,000 since 2008.
The game overall is tied 8 – 8 so the event at Sheffield FC will see one team edge ahead. The last time the event was hosted by Sheffield FC it took extra time to separate the teams who played out a 1-1 game in normal time with the SW Fans winning 4-1 in extra time.
Date: Saturday 13th May 2023.
Kick-off: 12pm
Charity: 4Louis
Event website: www.sheffieldfansderby.co.uk
Tickets are priced at £3 for adults with 12 and under: Free (with an adult), these can be bought in advance via the events website or on the day via the gate.
(Eagle eyed viewers will have worked out that is only 16 games worth. SFD16 was due to take place during COVID but the actual game didn't take place however we still raised money for the Charity.)
Why 4Louis charity can be found here: Sheffield Fans Derby: SFD18 Charity - 4 Louis