SHEFFIELD CHILDREN'S HOSPITAL SNOWFLAKE!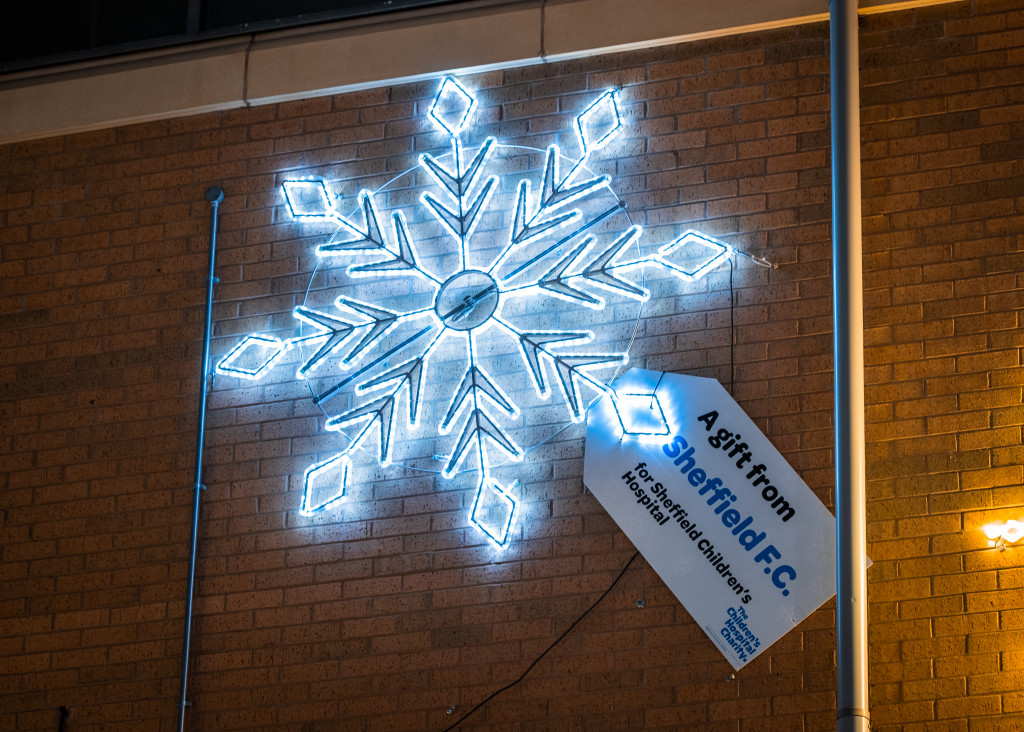 Sheffield FC Snowflake
The World's First Football Club has sponsored a Sheffield Children's Hospital Snowflake for another year!
Over the past seven years, their award-winning snowflake display has raised over £1m for Sheffield Children's Hospital!
In return for pledging to raise funds, each sponsor sees their snowflake sparkle on one of their sites, with an attached name tag recognising their contribution.
The initiative brings people together with a shared goal to build a better future for the staff, patients and their families at Sheffield Children's.
Have a Merry Christmas everyone!
Snowflakes | The Children's Hospital Charity (tchc.org.uk)