SHEFFIELD CHAMBER OF COMMERCE BECOME AN 1857 PARTNER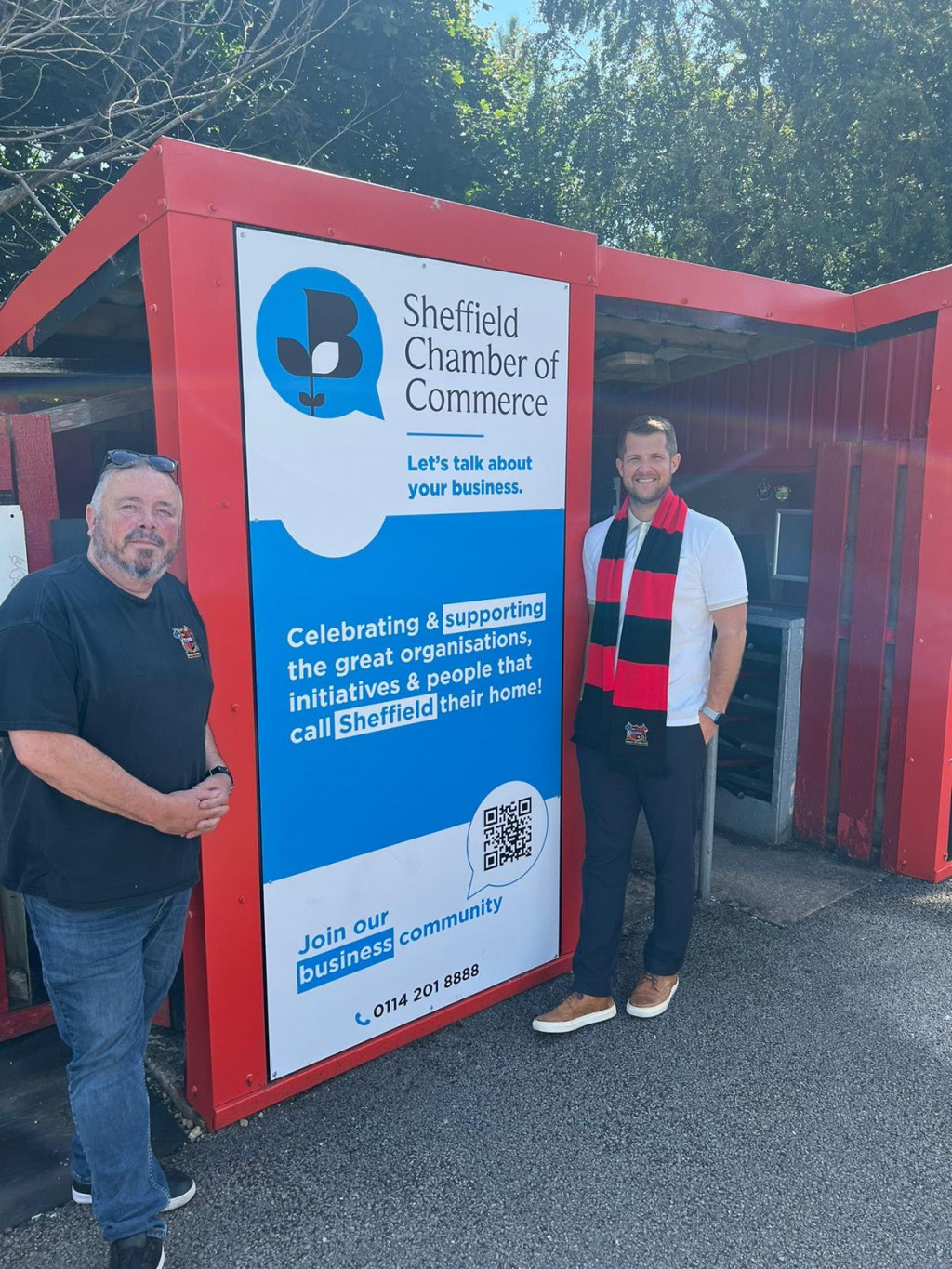 Left: Richard Tims, Chairman of SFC Right: Danny Johnson, Commericial Manager at SCC
We're delighted to announce that the iconic Sheffield organisation, Sheffield Chamber of Commerce, has joined The World's First as an 1857 Partner for the 2023/24 season.
For over 150 years, The Chamber has supported, connected and represented businesses of all sizes in Sheffield - our vibrant and innovative city. Their vision is to make this great city the best place in the UK to start, grow and run a successful and sustainable business. And with the help of their members, they are leading the way in making that a reality.
Danny Johnson, Commercial Manager at SCC said: "We're thrilled to join forces with Sheffield Football Club and formalise our partnership, uniting commerce, and sport for our community's greater good. By collaborating over the coming season, we aim to support the great organisations, initiatives and people that call Sheffield their home."
The Club joined as a Premium Partner earlier in the year which has brought us closer to so many different kinds of businesses in Sheffield.
Richard Tims, Chairman of SFC said: "The Chamber is at the hearts of all businesses in Sheffield, and it just seemed a great fit to have over 300 years worth of history come together."
You can find out more on the Sheffield Chamber of Commerce here, and if you would like to know about partnership opportunities at Sheffield FC then please get in contact with dylan@sheffieldfc.com..
#TheWorldsFirst