SFC Community to deliver Healthy Eating Multi Sport Camps This Summer.
Sheffield Football Club Multi-Sport Camps - Richard Sheldon - Graham Abercrombie
We are delighted to have been chosen again to help deliver a number of multi sport camps across the city to support the need for eligible children to receive a healthy meal and participate in healthy activities over the Summer Holidays in partnership with HAF2022.
Entry is free for eligible free school meal children however places are limited and will work on a first come, first serve nature.
The Sheffield FC Junior Activity Camps offer a number of alternative sporting opportunities in addition to football with a focus on whole person development.
Sports included: Tri-Golf, Dodgeball, Mini-Tennis, Rounders, Archery Arrows, Seated Volleyball, Goalball, Quick Cricket and Change 4 Life Activities.
We will running at the following venues over the at different dates over the Summer Holidays.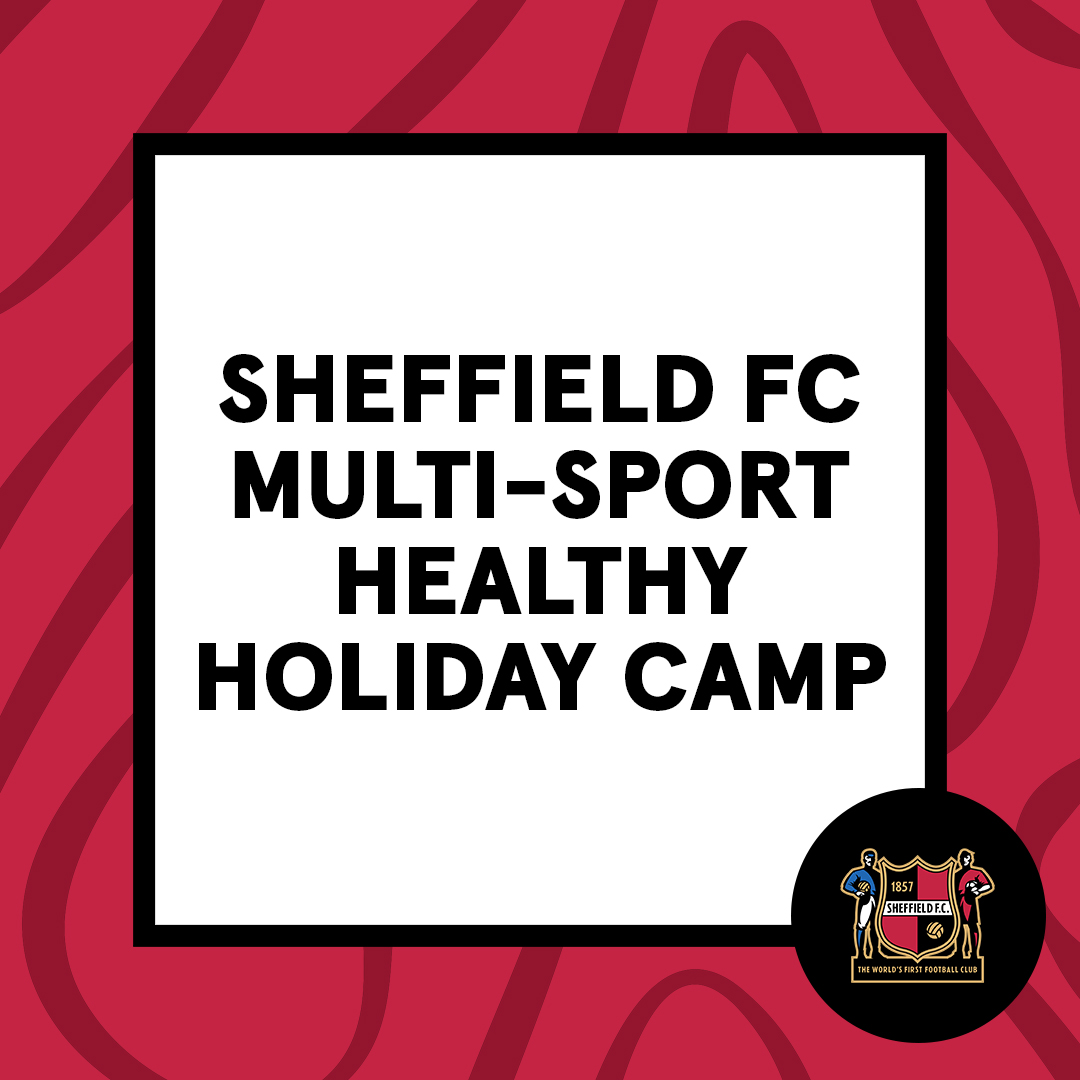 Sheffield Transport Club, Greenhill Main Road Sheffield, S8 7RH
Goals Sheffield, 95 Norfolk Park Road, Sheffield, S2 2RU
Frecheville Community Sports & Social, Silkstone Road, Sheffield, S12 4RL
The Sheffield FC Junior Activity Camps introduce different types of equipment from what children may have used in the past to increase engagement.
The Sheffield FC Junior Activity Camps also ensure as a priority that all children work on and develop their physical literacy with fine skills, balance and coordination, left & right usage, bigger/smaller distances, etc.
The Sheffield FC Junior Activity Camps embed throughout the programme: Functional Skills (Maths & English) Creativity (daily art competition) Independence (help set up/break down sessions) Teamwork (leadership & problem solving) Communication (listening and speaking) Makaton Signing (daily workshop) Story time (daily story developing listening skills with a Q&A checking of understanding)
A Makaton sign workshop is offered every day to all children for personal development and a huge engagement and communication benefit.
Meal Provided: Yes (still bring a packed lunch if you wish)
Parent/Carers Required to Stay? No but parents/carers are welcome to watch the on-field activities from designated spots
For more information and to reserve your space, click the below link:
Register here:
Sheffield City Council Healthy Holidays (schoolipal.co.uk)
For enquiries, please e-mail: info@sheffieldfc.com