RSH Group Partner with Sheffield F.C. as 22-23 Back Of The Shirt Sponsor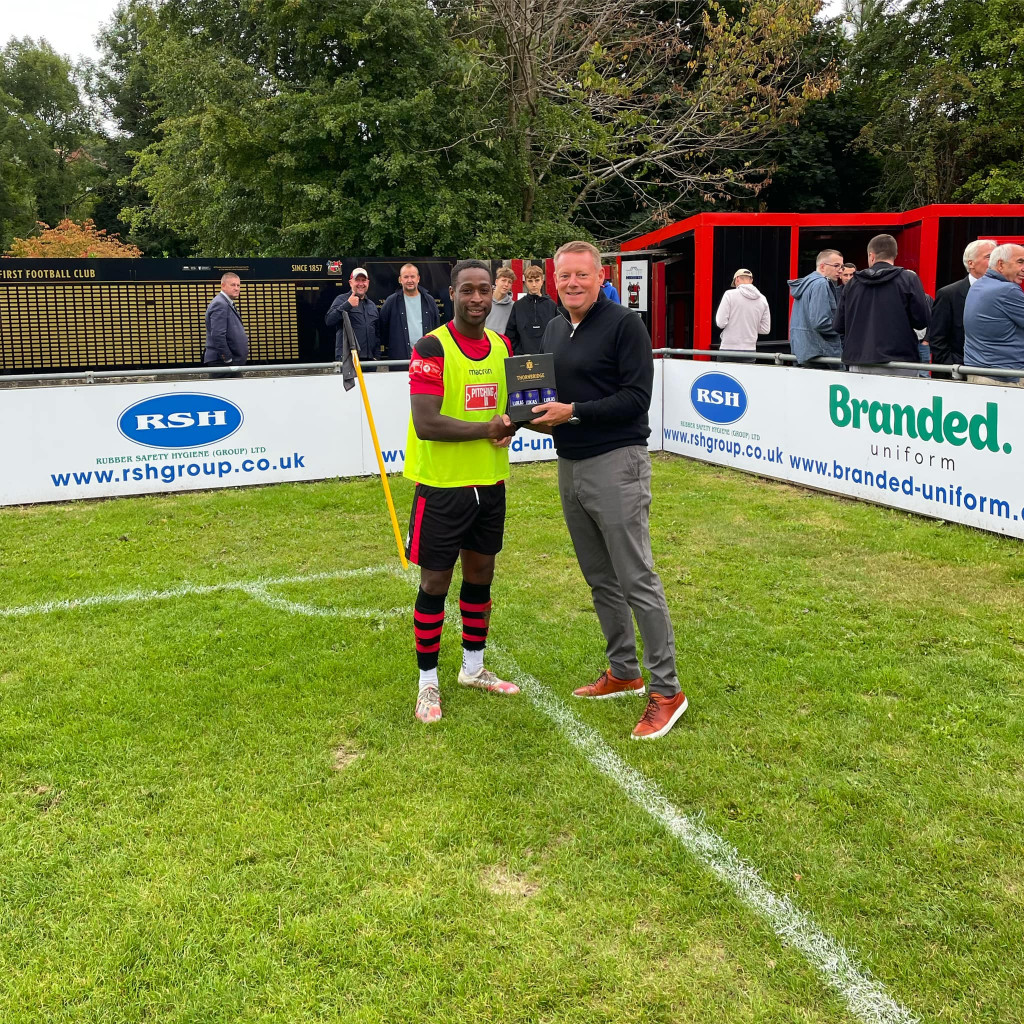 RSH Managing Director award Sheffield F.C. Winger Nathan Modest MOM vs Stockbridge Park Steels
The World's First Football Club is delighted to announce that RSH Group will be joining as a Community Partner.
Established in 1990, the RSH Group is a private, family run, limited company based in Sheffield with offices also in Seaham, Sunderland and Huddersfield. A leading supplier of industrial products,
RSH specialise in the supply of industrial rubber, personal protection equipment, corporate clothing and cleaning and janitorial supplies as well as day-to-day consumables.
Managing Director, Rob Hand said: "Rubber Safety Hygiene (Group) Limited are excited about our newest partnership with The Oldest Football Club in the world."
RSH Group will also be sponsoring back of the home and away shirts for the 2022/23 season.
Chairman, Richard Tims said: ""RSH are becoming a unique sponsor, as our first ever back of shirt sponsor - welcome aboard!"