RIB GROUP JOIN AS AN 1857 PARTNER!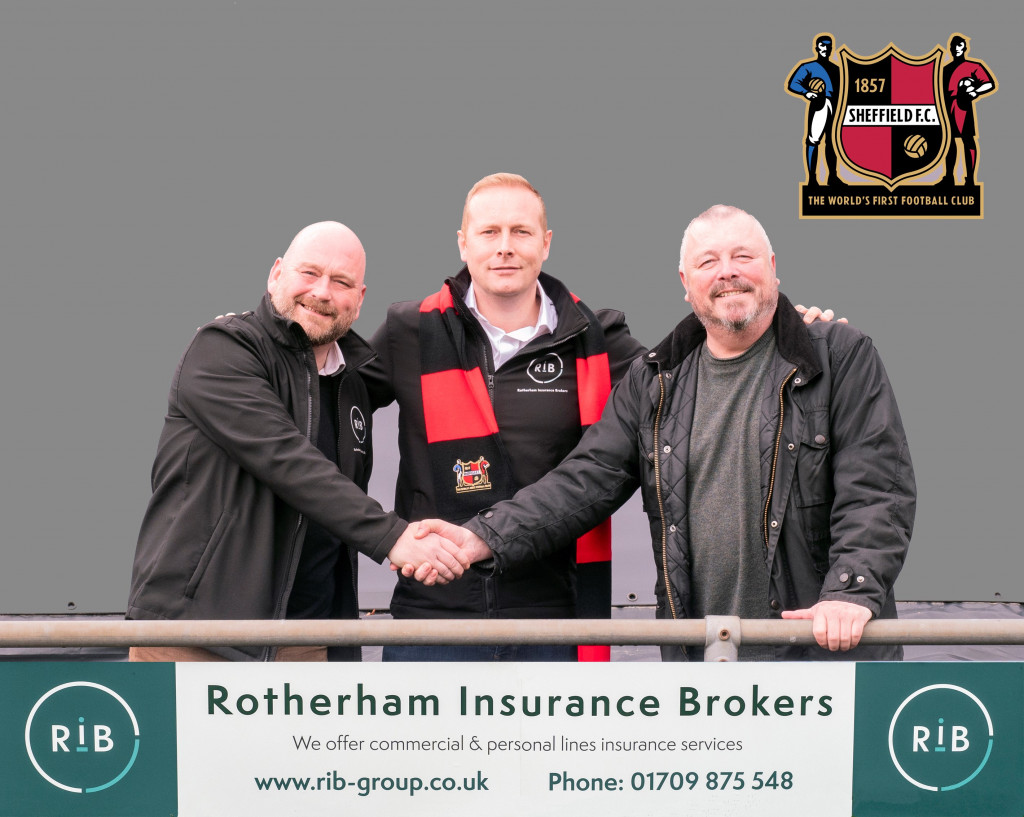 The World's First is excited to announce that Rotherham Insurance Brokers have joined as an 1857 Partner.
RIB is a part of Global Risk Partners Limited (GRP), one of the UK's largest independent insurance intermediary groups. As part of GRP, they can combine their local, professional service with the resources and negotiating power of a national organisation, to the benefit of their clients.
Managing Director, Alistair Evans said: "Rotherham Insurance Brokers are proud to sponsor Sheffield FC – The World's First Football Club. We really believe in their culture and values which are so akin to ours and it represents a huge opportunity for us to help support local businesses where we can by being a part of Sheffield FC's community. We really look forward to being a part of their journey going forward and hopefully their continued success."
#TheWorldsFirst