PRE-SEASON: WOMBWELL TOWN VS SHEFFIELD FC MATCH REPORT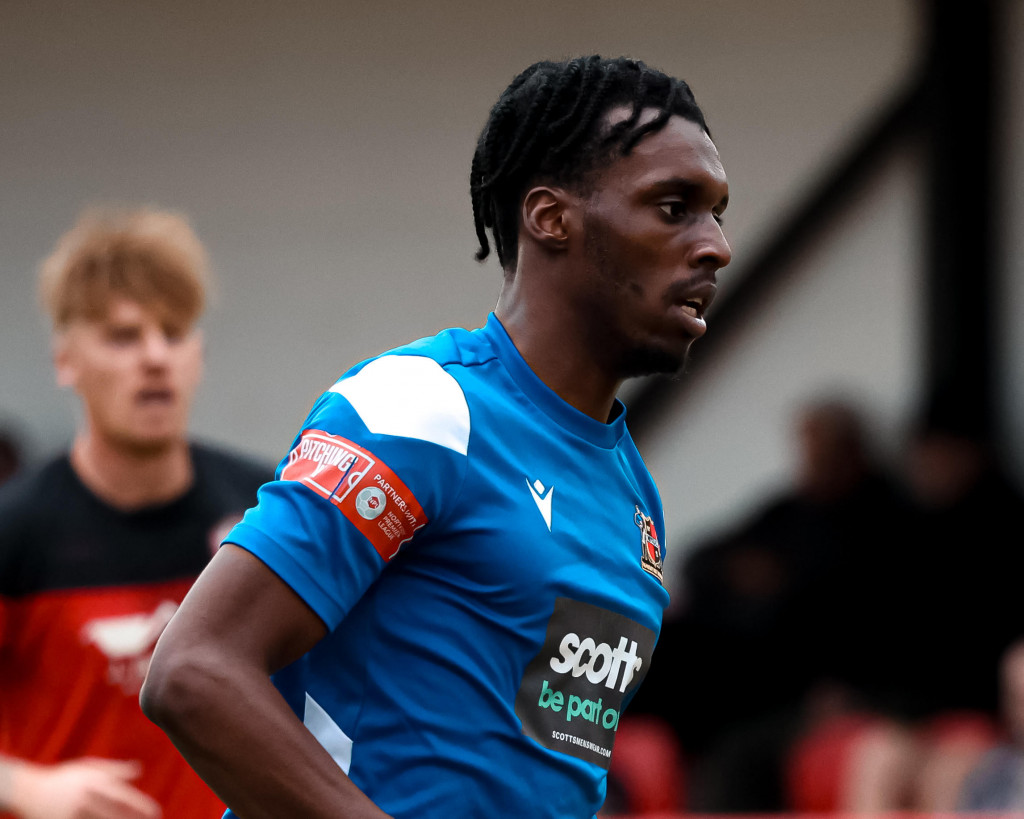 Curtis Morrison made his debut for Club
Club kicked off their 2023-24 pre-season campaign on Tuesday evening, making their first visit to a much-improved Station Road ground since 1996, with an entertaining 1-1 draw against newly promoted Wombwell Town.

Wombwell were the ones that took the lead on 7 minutes, a free kick taken by one of the many trialists on show from 25 yards struck the wall, deflecting the ball into corner and beating a wrong-footed Edd Hall.

Sheffield levelled matters on 24 minutes, Stephen Brogan breaking free in acres of space on the left flank, crossing the ball into the middle of the area, and following some tenacious football from the visitors that stopped Town clearing their six-yard box, Luke Mangham finished with the softest of tap-ins.

Half time brought a multitude of changes, and with it the tide of pressure became pretty much one-way, as Sheffield showed their higher-level status. Club were awarded a penalty on the hour following a foul on Benni Ndlovu, up stepped Rory Coleman to take the spot kick, only to be denied by the feet of keeper Jono Davis.

Not content with saving one penalty, Davis repeated the feat ten from the end by denying Marc Newsham, after Sheffield trialist Callum Brooks was tripped in the area.
Following this good cobweb blower, Sheffield now move on to their next pre-season challenge, a trip over the Snake Pass to Glossop North End.

Wombwell Town: 1 Jono Davis, 2 Trialist A, 3 Trialist B, 4 Trialist C, 5 Trialist D, 6 Alf Thompson, 7 Trialist E, 8 Brodie Cooper, 9 Trialist F, 10 Trialist G, 11 Eddie Agnew
Subs: 12 Trialist H, 13 Luke Haslam, 14 Joe Egan, 17 Trialist J, 20 Will Harling, 24 Sam Maddock, 25 Trialist K, 35 Gareth McDermott, 26 Jake Padgett, 36 Trialist L, 27 Luke Micklethwaite

Sheffield: 1 Edd Hall, 2 Sam Greenhouse, 3 Rory Coleman, 4 Jamie Yates, 5 A Trialist, 6 Reece Fielding, 7 Stephen Brogan, 8 Harry Mitchell, 9 Luke Mangham, 10 Nathan Modest, 11 Curtis Morrison

Subs: 12 Marc Newsham, 14 Corey Glaves, 16 B Trialist, 17 Benni Ndlovu, 18 C Trialist, 19 Joshua Burns, 20 Connor Cutts

Attendance: 143
Referee: Karl Parker