MKM SHEFFIELD NORTH CONTINUE AS SCOREBOARD SPONSOR FOR THE 2023/24 SEASON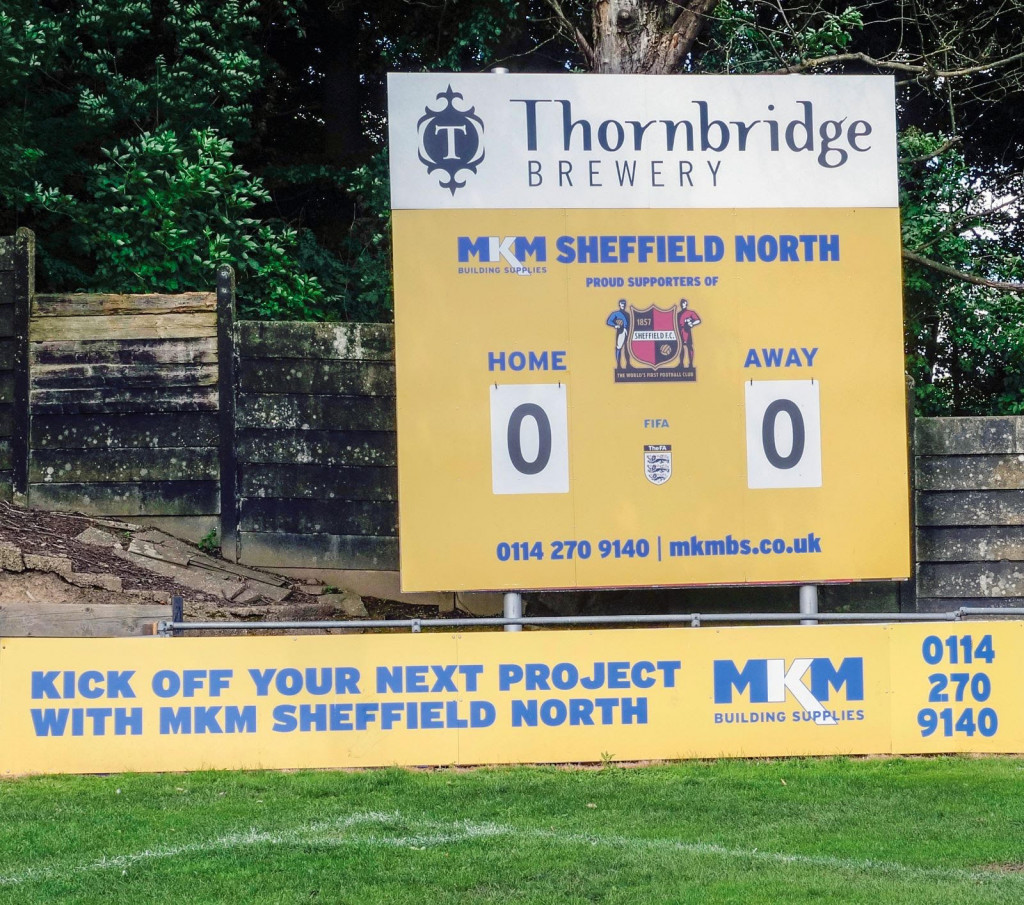 The MKM Sheffield North Scoreboard
We are thrilled to announce that MKM Building Supplies Sheffield North have continued their partnership with The World's First as our scoreboard sponsor for the 2023/24 season.
Founded in Hull, MKM have over 90 branches nationwide covering more than 20 counties, including their branch in the north of Sheffield.
"We are pleased to have a national company such as MKM on board. They really understand the importance of community and their sponsorship of our scoreboard will catch many eyes throughout the season." - Said Richard Tims, Chairman of Sheffield FC.
Each of their branches utilise the local knowledge and expertise of their outstanding staff to provide great service to every customer and build those relationships which give them a true understanding of individual customer needs.
Branch Director, Phil Jones said: "Like Sheffield FC, we at MKM Sheffield North are striving to be top of our division. The partnership aligns both parties' vision, not only to be winners but to try and make a difference in the surrounding communities."
If you would like to find out more about MKM Sheffield North or commercial opportunities at Sheffield FC, please contact dylan@sheffieldfc.com..
#TheWorldsFirst