MEPS INTERNATIONAL SECURE THE NAMING RIGHTS TO THE HOME OF FOOTBALL STADIUM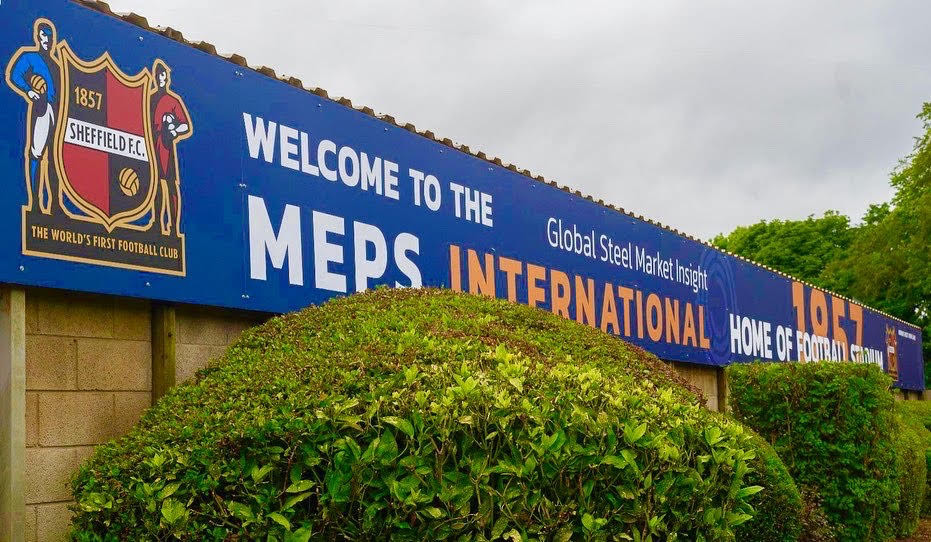 The MEPS International Home of Football Stadium
We're delighted to announce that for the 2023/24 season, local company MEPS International, will have the naming rights to The Home of Football Stadium.
A Steel City partnership forged between the world's oldest football club and the leading steel market insight provider officially got underway with a 4-1 win against Matlock Town on Saturday.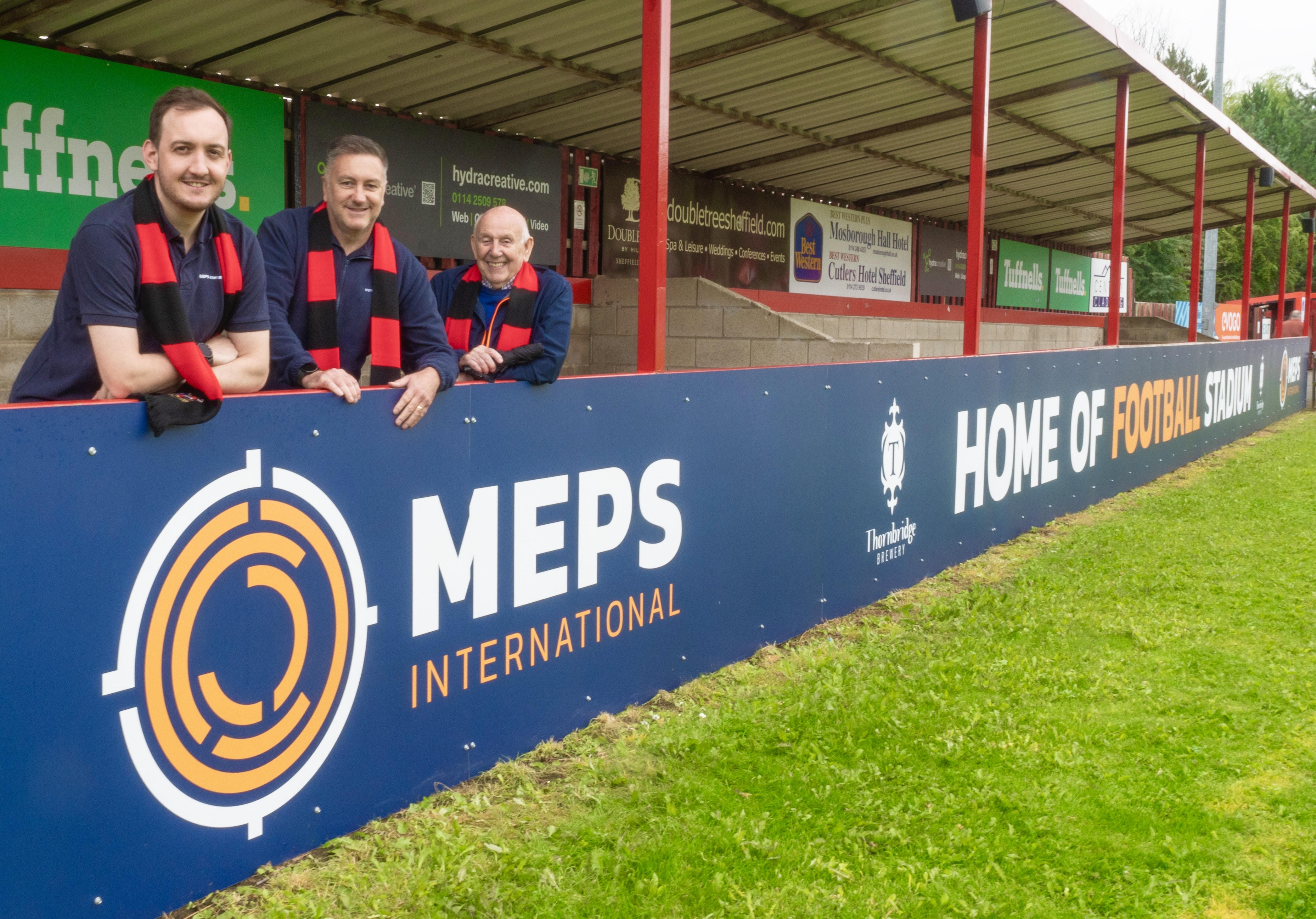 MEPS International Ltd. is a leading steel market analysis company, specialising in independently researched global steel prices and indices, and steel price forecasts. Founded by Peter Fish in 1979, we started as a consultancy company called Management, Engineering and Production Services, based in Sheffield – the Steel City.
Courier expert, Tuffnells, went into administration over the summer which meant The World's First was on the lookout for a new stadium sponsor. MEPS was a current Community Partner and the sponsor's box sponsor, so the progression in sponsorship felt right.
MEPS, which is based on Glossop Road, Sheffield, rolled out a company rebrand this week and its new 'on target' logo features on advertising hoardings around the stadium.
Director Jayne Craven hopes the design will inspire Sheffield FC's players to hit the mark when the season gets underway.
"It's fantastic to see MEPS's new logo on display at Sheffield FC," she said. "As a Sheffield-based business that will celebrate 45 successful years of trading next year, it's fitting to show our support for a historic football club that is central to the city's DNA.
"We're a global provider of insight from the steel sector and Sheffield FC is known across the world. Alongside steel, football is probably Sheffield's most famous export. I think we make a great fit."
Sheffield FC chairman Richard Tims said: "We're delighted to have MEPS International as our new Home of Football sponsor for the 2023/24 season. Our great city pioneered football and steel, so it's great to be bringing both of these together."
The 'on target' theme of MEPS International's sponsorship of Sheffield FC will not be wholly confined to the stadium's stands.
A half-time penalty shootout will see fans invited on the pitch to have a go at hitting MEPS International's 'target' logo, located in the goal's top corner, to win maximum plaudits.
"MEPS is renowned for providing data that is always on-target. It will be fun to see if Sheffield FC's fans are as well," said MEPS head of marketing Joe Rugg.
He added: "At MEPS, we just can't wait for the season to get underway and wish Sheffield FC's players and fans every success for the coming season."
#TheWorldsFirst