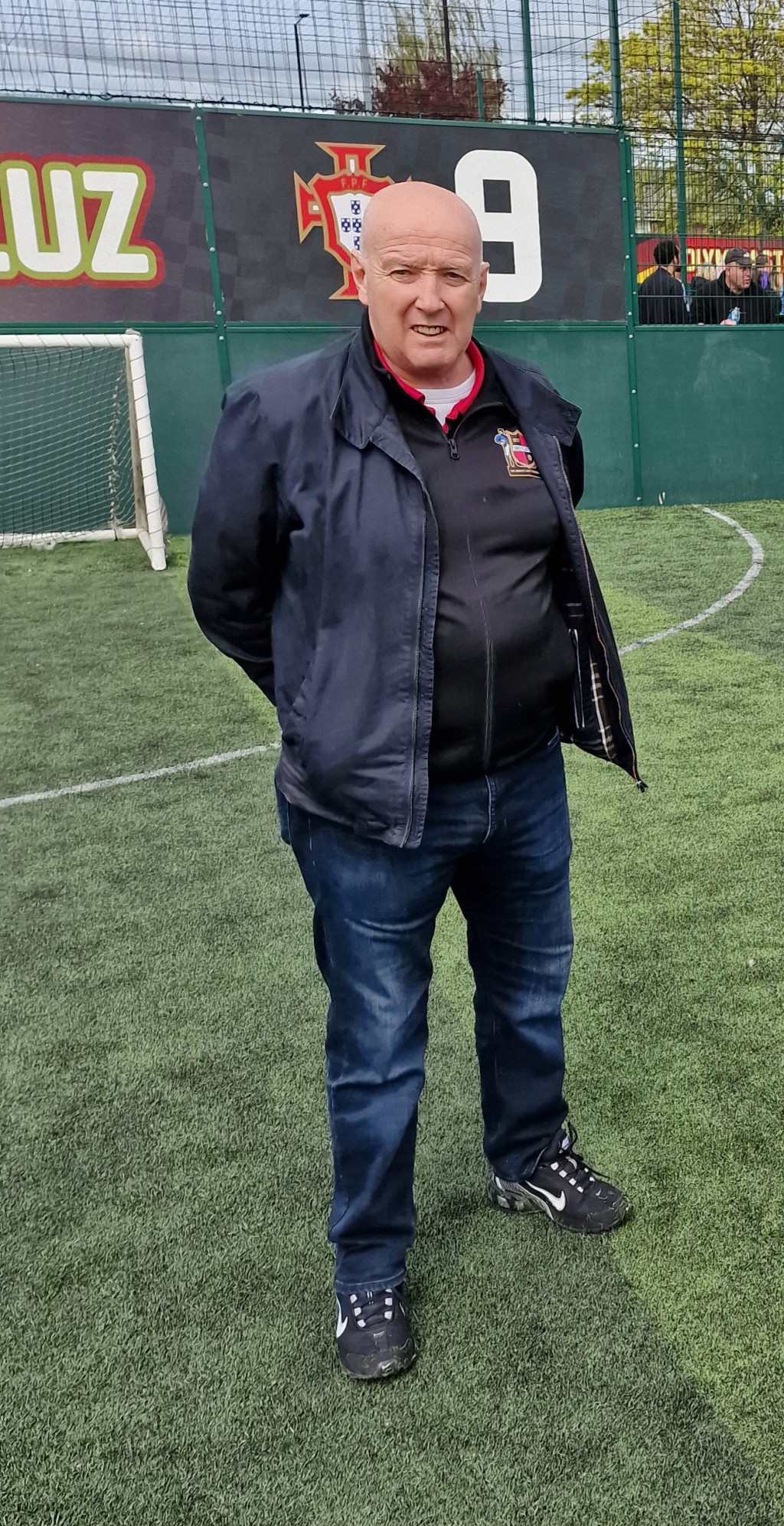 Today, Wednesdayite talks to Kevin Marsh- originally from Exeter- who arrived in Sheffield ( where his younger brother was born) with his parents and younger sister in the mid-1960's.
Kevin worked in the steel and cement industry "up and down the country," but his life changed dramatically over twenty years ago.
"I became seriously ill in June 2001" Kevin told us "It was touch and go whether I'd pull through. It wasn't until early 2004 that they found out that I had a rare liver condition, I eventually had a liver transplant in February 2004". Kevin, now 63, is still registered and plays for Sheffield FC's 5-a-side team in the South Yorkshire Ability Counts League!.
Kevin's youngest son, Luke, has overcome his own disadvantages to be a keen sportsman.
"Luke has severe leaning difficulties and was born profoundly deaf. " Kevin explained. "He plays football for Sheffield FC's adult disability football team, which is run by a great group of parents and volunteers. They are always on hand to give support and help if anybody needs it. Luke also plays for Sheffield Eagle's disability rugby team. Luke and I like most sports, and I love to go fishing if I get the chance."
Although Kevin can't remember his first Hillsborough match - "all I know is it was in the late 60s"- he does remember one of his first away games. " It was at Notts County in November 1974" he recalls "Ian Scanlon scored the quickest hat-trick on record at the time in 2 minutes and 45 seconds; Eric McMordie scored 2 of our goals that day, and it finished 3-3!."
"The first game I took Luke to was the first game of the 2010/2011 season at home to Dagenham and Redbridge "Kevin recounts" Since that first game Luke has been going with me to most of the home and away games ever since, and we're both season ticket holders."
Asked about his highs and lows as a Wednesdayite, Kevin shares his favourite memories with many of his fellow Owls. "The highs have got to be beating Sheffield United 4-0 on Boxing Day 1979 , and again in the FA Cup Semi-final in 1993; and who can forget the great day at Wembley in 1991 when we beat Manchester United 1-0 in the Rumbelows Cup final and watched Nigel Pearson lift the trophy".
Lows? "Relegation from the Premier League in the 1999/2000 season and still not managing to get back yet" Kevin mourns. "Also losing to Arsenal in both Cup Finals in 1993 and the sad end to the Play-Offs last season..
Asked about this season, Kevin is really positive. "It's been a great season so far" he told us "Hopefully come the end of the season we'll see Wednesday back in Championship."
CREDIT: Wednesdayite & SWFC