Match Report vs Marske United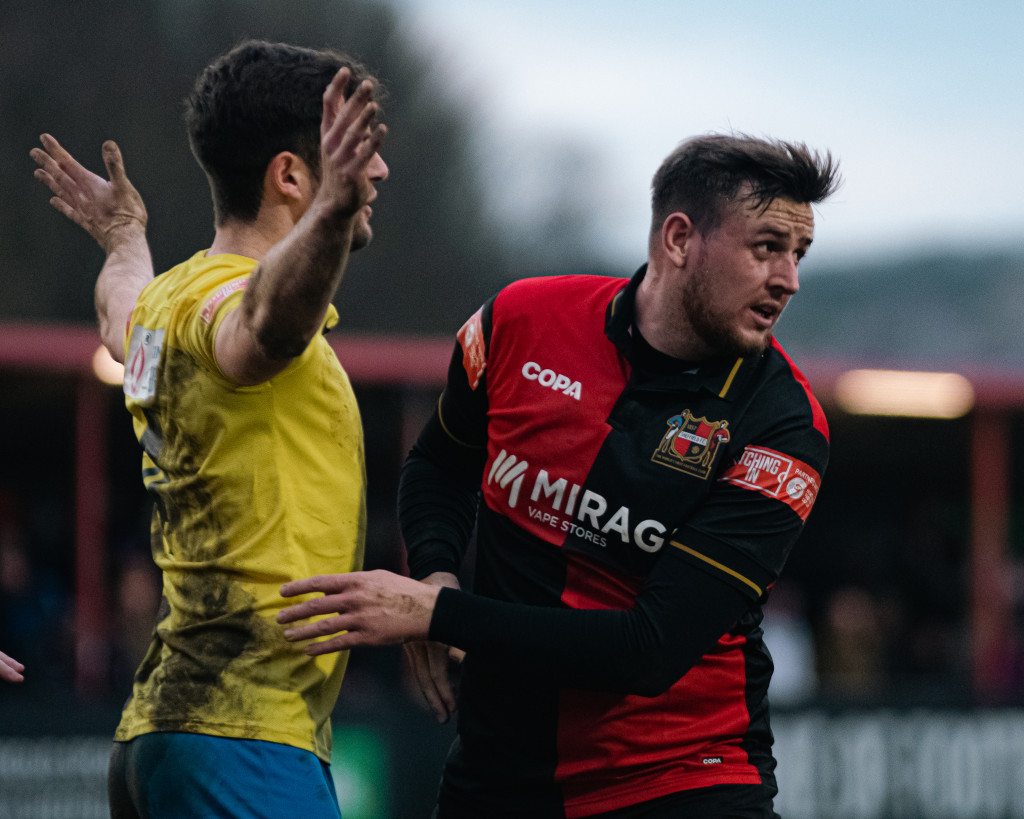 Sheffield FC
Match Report vs Marske
A torrid game in torrid conditions was in store for Sheffield FC today against second placed Marske United, who ran out 5-0 winners on the absolute pudding of a pitch at the home of football.
Club started off holding their own against the fantastic visitors, but the efforts were negated by a poor back header that got stuck in the mud from Ben Turner, and the ball fell at Marske talisman Adam Boyes, who slotted past Luke Chadwick in the 34th minute.
The best chance of the game for Club came just before half-time, as Luke Rawson smashed the ball into the side netting from a difficult angle, and after that it was a rough ride for the oldest club in the world.
Going in at half time at just 1-0 down, Sheffield heads could have been held high as AJ Adelekan performed well at the back, and the side looked like coming out fighting in the second half.
At Half-Time, Marske brought on Matty Tymon, who made an instant impact as he drove a low shot past Luke Chadwick to double the visitors lead.
The most interesting action of the second half for Sheffield came when a fight broke out in the stands, as it was much more interesting than the football on the pitch!
Just 5 minutes later, Marske got another and it was Boyes second, which killed the game from then on, and saw the game played out as a formality.
Marske were comfortable for the rest of the game, even in the mud bath that was occurring in the second half, and could just play around the back with ease.
In the 85th minute, Marske added a fourth and then a fifth just two minutes later, ending up with a score line that didn't reflect the game well, with Tymon and then fellow substitute James Fairley scoring.
The result sees the visitors title charge continue, with Sheffield FC languishing at the bottom of the table, after relegation rivals Pickering earnt a win at Ossett.
Full time Sheffield FC 0-5 Marske United
Words by Sam Hutchison
Teams:
Sheffield FC -
Luke Chadwick, Ben Turner, Rory Coleman, Jack Birks, Jamie Robinson, AJ Adelekan, Sam Ackroyd, James Baxendale, Marc Newsham, Luke Rawson,
Manasse Kianga.
Subs: Damian Magee, Nathan Modest, Leigh Whelan, Jamie Yates.
Marske United -
Ryan Catterick, Andrew May, Curtis Round, Glen Butterworth, Kevin Burgess, Adam Wheatley, Ryan Wombwell, Craig Gott, Adam Boyes, Junior Mondal, Jason Kennedy.
Subs: Matty Tymon, James Fairley, Connor Smith, Liam O'Sullivan, Liam Watson.