MATCH REPORT: SHEFFIELD FC VS STOCKSBRIDGE PARK STEELS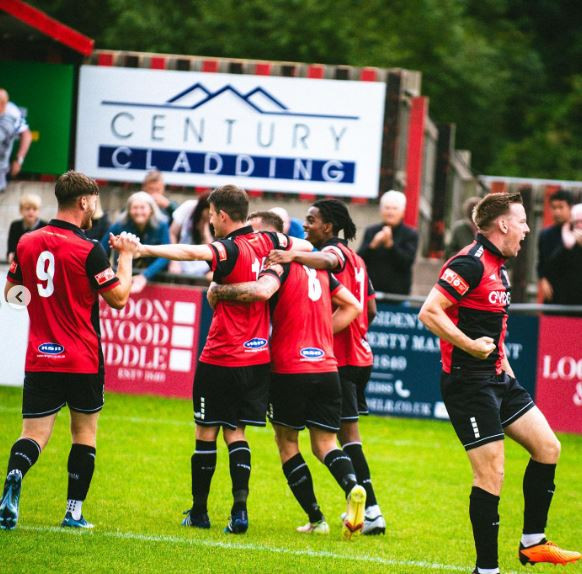 Sheffield FC made a remarkable recovery on Bank Holiday Monday, as they came from 2-0 down, to beat Stocksbridge Park Steels 4-2 in a pulsating match.
Steels went close on their first attack of the game, with Jack Watson lobbing keeper Edd Hall, only to see his effort strike the bar.
Their second attack of the game produced the opening goal of the game, on 18 minutes a flicked header from the right wing by Luke Rawson picked out Watson, who was able to slide the ball under Hall to give the visitors the lead.
On 28 minutes their lead was doubled, Alex O'Connor getting his head on the end of a cross in from the right flank, delivered inch-perfect by Tomas Poole.
Club got back into the game 8 minutes later, Rory Coleman getting the assist with a corner, Alfie Smith getting up highest to head home his second of the weekend.
Things were level on 56 minutes as Steels switched allowing Rory Coleman and Connor Cutts to take a short corner, picking out Luke Mangham who powered home his header.
Sheffield got things level on 61 minutes, this time Mangham turned provider, launching a ball in from the left, finding Cutts who stretched ahead of his defender to stab home.
It was all wrapped up in the 82nd minute, once again Mangham with the assist, sending in the cross for Benni Ndlovu to contort himself to head beyond a stranded Ben Townsend.
Sheffield FC: 1 Edd Hall, 2 Alfie Raw, 3 Rory Coleman, 4 Jamie Yates, 5 Joshua Burns, 6 Alfie Smith, 7 Ted Cribley, 8 Connor Cutts, 9 Luke Mangham, 10 Marc Newsham, 11 Benni Ndlovu.
Subs: 12 Luke Aldrich, 13 Jordan Pierrepont, 14 Sam Greenhouse, 15 Adam Watson, 16 Curtis Morrison.
Stocksbridge Park Steels: 1 Ben Townsend, 2 Jack Dolman, 3 Jack Tinker, 4 Luke Hogg, 5 Charlie Oglesby, 6 Daniel Grierson, 7 Kurtis Turner, 8 Alex O'Connor, 9 Luke Rawson, 10 Tomas Poole, 11 Jack Watson.
Subs: 12 Bailey Baker, 14 Ross Goodwin, 15 Ify Ofoegbu, 16 Lewis Macaskill, 17 Luca Defalco.
Referee – Michael Robinson
Attendance - 619
#TheWorldsFirst #UpTheClub