MATCH REPORT: SHEFFIELD FC VS SKEGNESS TOWN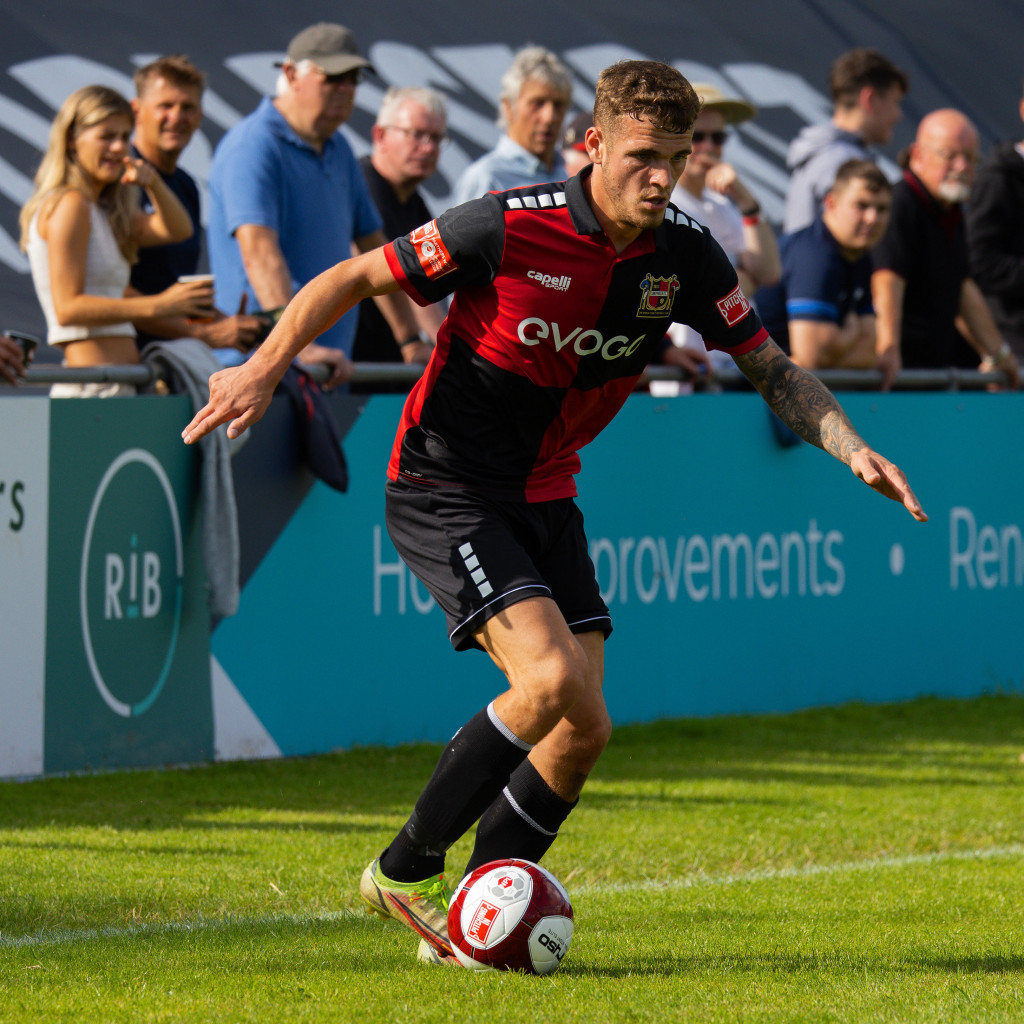 Pictured: Connor Cutts
Sheffield FC advanced to the next round of the FA Cup, following a tough battle against Skegness Town, with Club advancing with a 2-1 win.
Sheffield took the lead on 9 minutes, a free-kick was sent in from the left wing by Rory Coleman, with Adam Watson finding room to head home.
The lead was to last just four minutes, as Skegness were awarded a penalty after Josh Burns pushed Jonny Lockie, Adam Milson converting the spot-kick to make it 1-1.
Club regained the advantage on 33 minutes, Skegness were unable to clear the area, with Benni Ndlovu sweeping the ball home from the edge of the area.
Sheffield: 1 Edd Hall, 2 Sam Greenhouse, 3 Rory Coleman, 16 Alfie Smith, 5 Joshua Burns, 6 Adam Watson (Jamie Yates 83'), 7 Corey Glaves, 8 Connor Cutts , 9 Luke Mangham (Marc Newsham 76'), 10 Benni Ndlovu , 11 Luke Aldrich (Curtis Morrison 72').
Subs: 12 Marc Newsham, 13 Jordan Pierrepont, 14 Jamie Yates, 15 Curtis Morrison.
Skegness Town: 1 Caleb Pipes-Goulsbra, 2 Scott Floyd (McCauley Parker 70'), 3 James Hugo, 4 Conor Marshall, 5 Stacy Cartwright (Kieran Wressell 45'), 6 Bailey Dilley, 7 Jonny Lockie, 8 Adam Millson, 9 Declan Johnson, 10 Luke Rayner-Mistry, 11 Elliott Broughton (Harrison Ainslie 83').
Subs: 12 Harrison Ainslie, 14 McCauley Parker, 15 Gary King, 16 Kieran Wressell, 17 Jamie Robinson.
Attendance: 237
Referee: Dylan Hague
#TheWorldsFirst