Match Report - Sheffield FC vs Sherwood Colliery - Saturday 21st August, 2021 (1-2)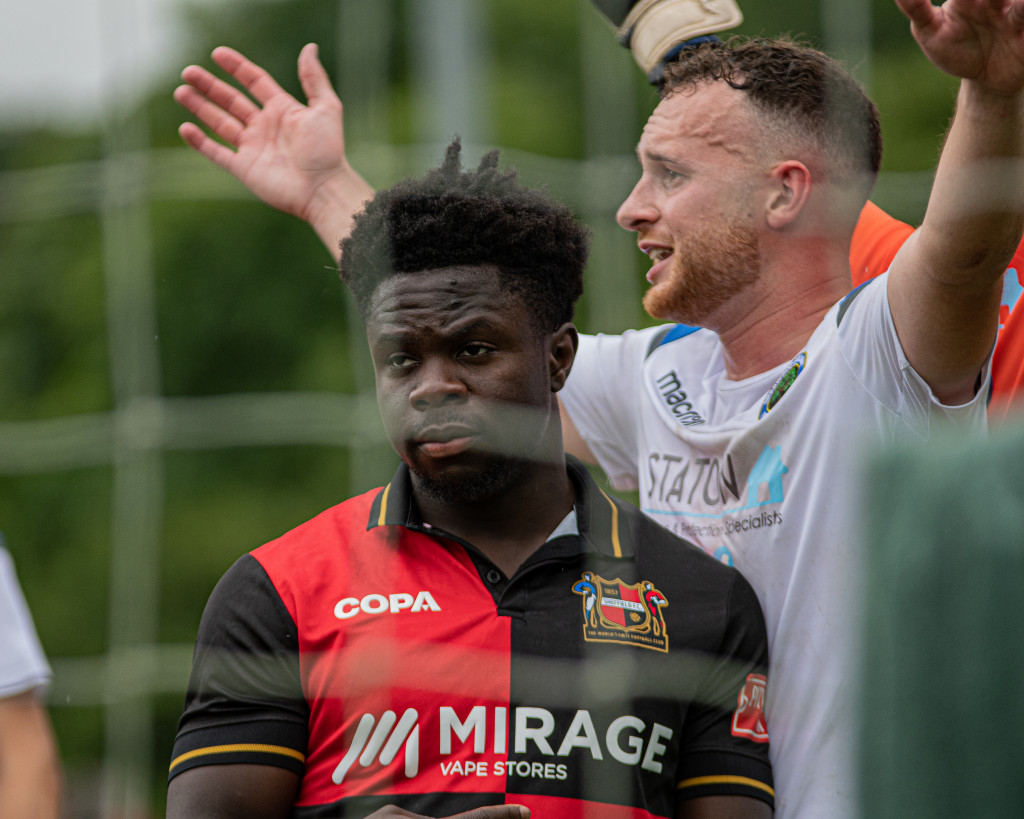 Jacques Etia (12) of Sheffield Football Club
Sheffield FC crashed out of the FA Cup on Saturday, as Step 5 outfit Sherwood Colliery upset the odds, running out 2-1 winners in the BBC's televised tie of the round.
Club were outdone by the battling Nottinghamshire side, Lewis Belgrave opening the scoring for the visitors midway through the half, shortly followed by a reply by Marc Newsham's equalising effort on the half hour, before Will Norcross scored the winner late in the second period.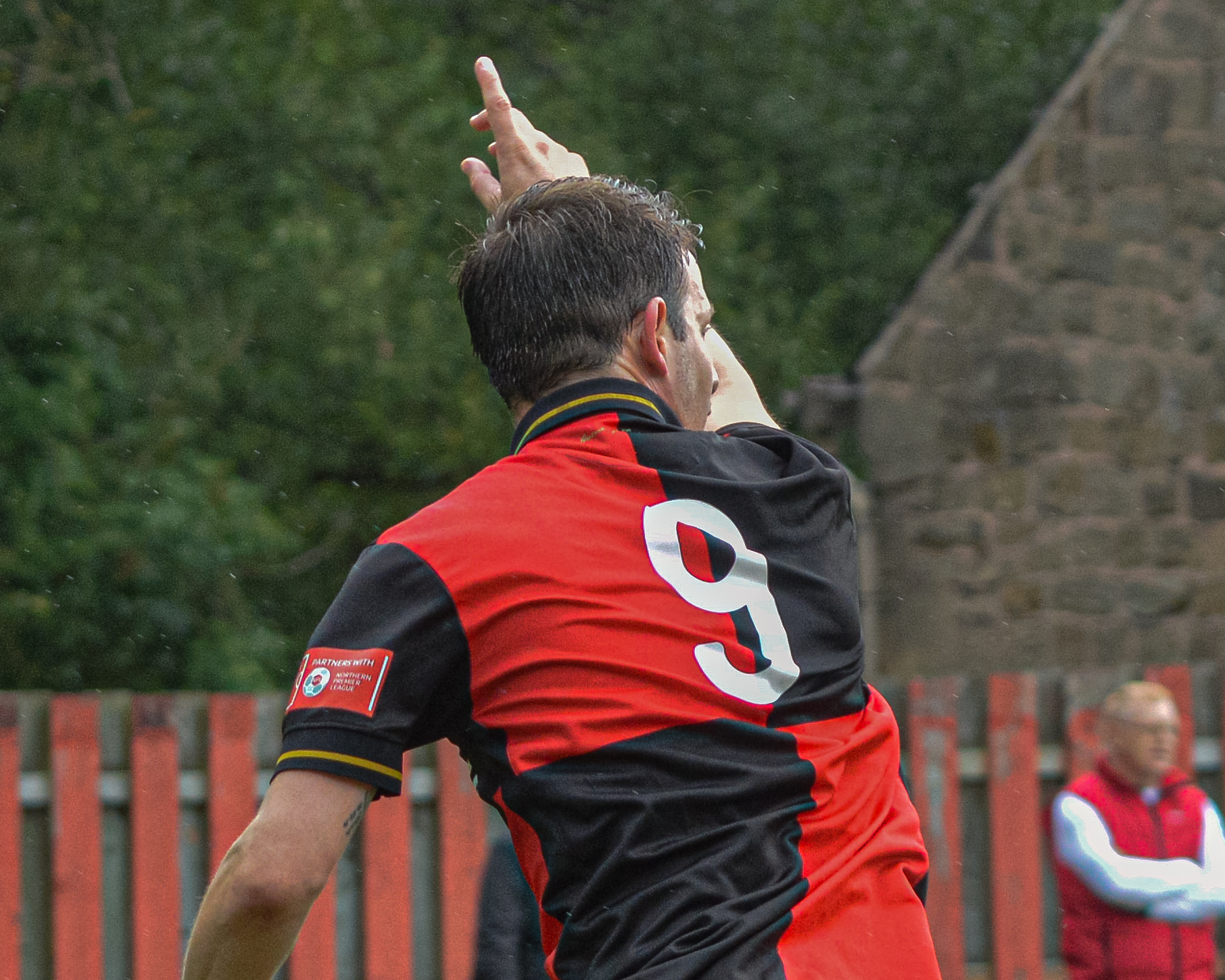 A large crowd had gathered for the early kick off, and they were not disappointed in the entertainment stakes, as both sides' early exchanges made for good viewing for the cameras.
Sheffield looked most likely to break the deadlock, but against the run of play Sherwood's first real spell of possession ended with a corner for the away side, with Jamie York finding Lewis Belgrave whose low shot found its way through the mêlée into the corner of the net.
The home side were quick to respond, and after debutant Luke Hall was upended by ex-Clubbie Jobe Shaw, the experienced Jamie Yates took a quick free-kick to pick out an unmarked Marc Newsham who volleyed home past Josh Turton.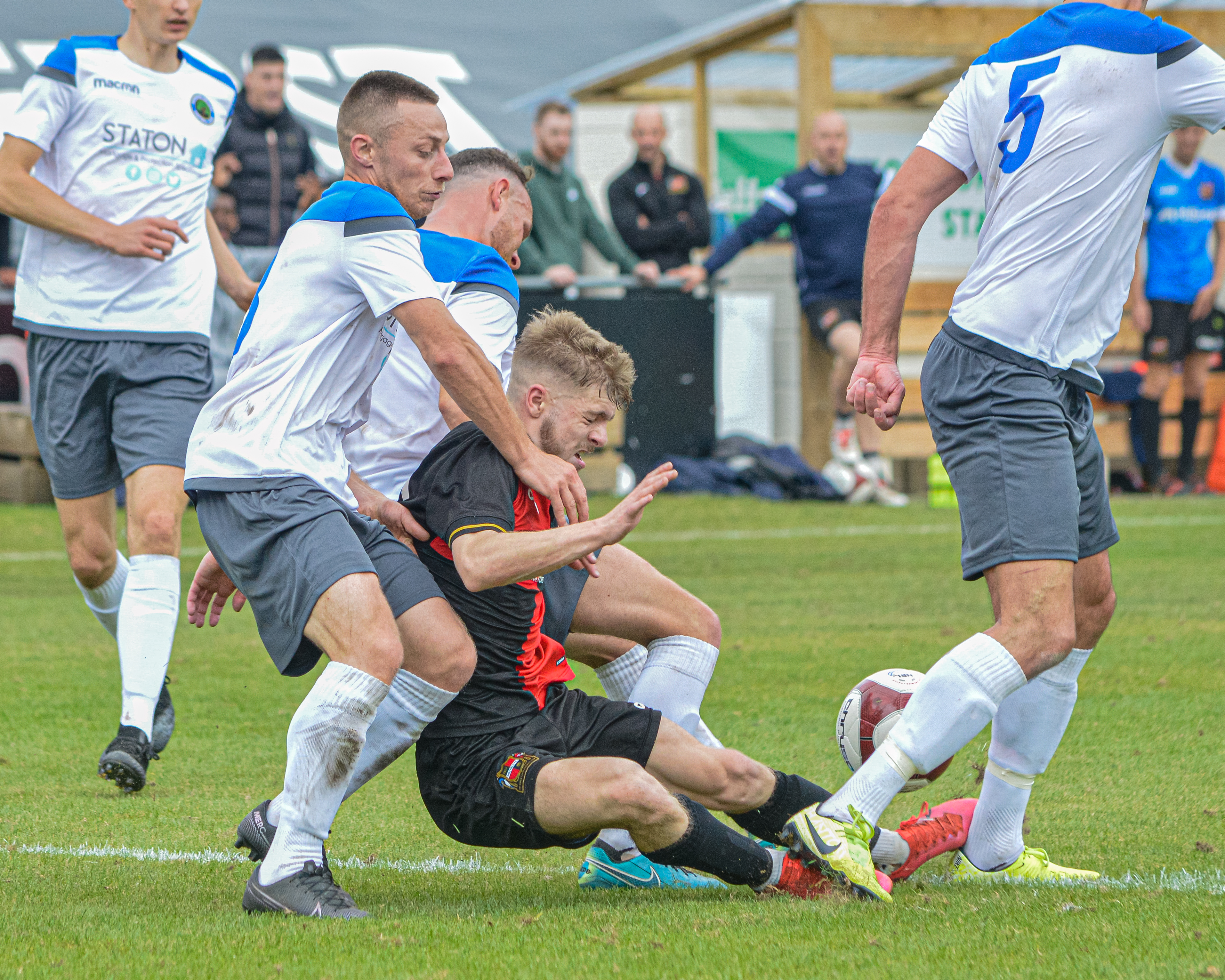 Sheffield never really got going in the second half, and Sherwood were the side who looked the class above, moving the ball with ease and getting behind the home defence regularly with Tim Gregory going closest when his spectacular overhead kick whistled inches over the bar.
The winner came 12 minutes from time, with quick thinking from a throw-in saw Will Norcross use his strength to hold off one defender, before swerving another and bending a shot beyond the diving Jonathan Hedge.
Sheffield FC: Jonathan Hedge, Leigh Whelan, Cody Prior, Chukwudalu Molokwu, Lee Cooksey, Jamie Yates, Harry Mitchell, Charlie Reaney, Marc Newsham, Luke Hall, Jordan Walshaw. Subs: Jacques Etia, Matthew Roney, Ben Harriott, Silas Valladolid-Collins, Louis Thwaites, Zak Walker, Niall Edge.
Sherwood Colliery: Josh Turton, Ricky Starbuck, Jobe Shaw, Ross Henshaw, Ewan Robson, Jamie York, Will Norcross, Ryan Ingram, Gareth Curtis, Lewis Belgrave, Tim Gregory. Subs: Liam Theakstone, Klarke Greenham, Carter Widdowson, Ethan Wiesztory, Nathan Clarke, Eden Homer, Joe McCormack.
Attendance: 449
Referee: Christopher Rose