MATCH REPORT: SHEFFIELD FC VS NEWPORT COUNTY AFC - PRE-SEASON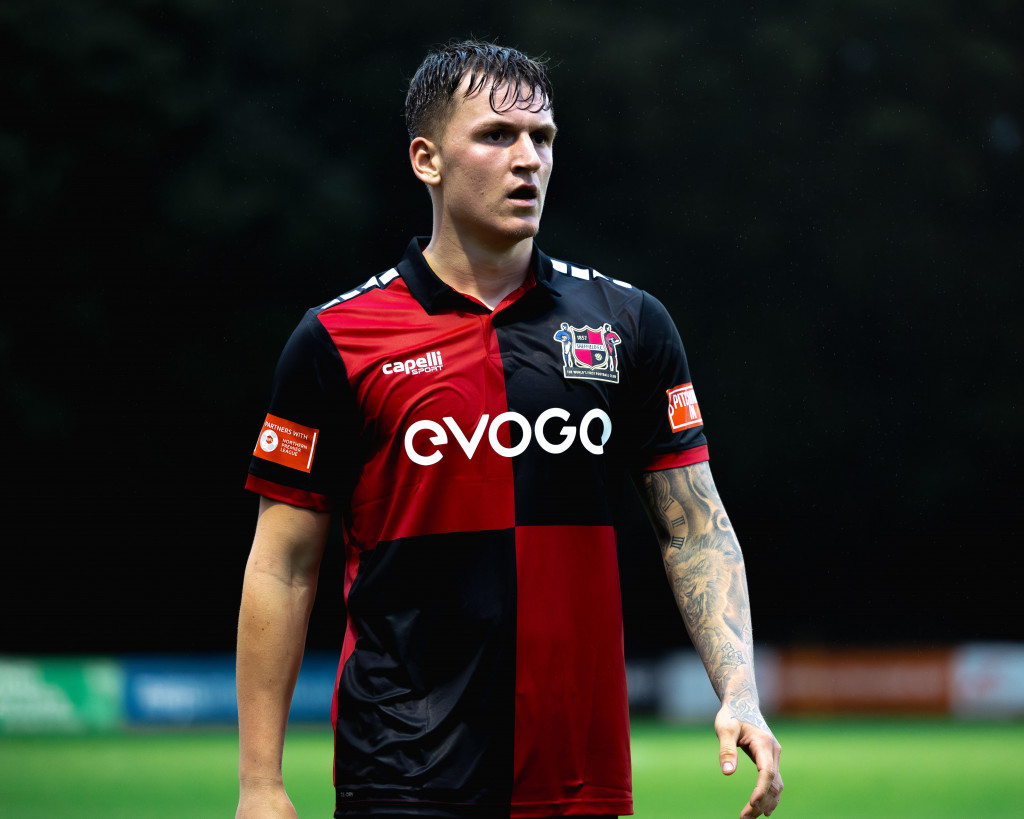 Solid as a rock: Josh Burns
Sheffield FC earned an impressive win over League Two outfit Newport County on Friday night, as a solitary Luke Mangham goal ensured the win, with Club subduing the Exiles with a 1-0 victory.
Despite County bossing matters early on, it was the hosts who broke the deadlock, Luke Mangham getting on the end of a Connor Cutts cross to steer the ball home.
Newport huffed and puffed somewhat and were limited to a couple of chances by Shane McLoughlin, with Harry Charsley seeing an effort cleared off the line just before the break.
As expected, Newport came out strong in the second half, and tested the home side early on from Will Evans, with Edd Hall making a decent stop.
Just before the end the visitors had their best chance of the game, Kiban Rai the man with a spectacular diving header, only to be matched by a full-length diving save from Edd Hall.
Overall, it was a deserved win for the World's First, who now head to Retford United on Tuesday, hoping to continue to build on what looks to be a promising pre-season campaign.
Sheffield: 1 Jordan Pierrepont (Edd Hall 45'), 2 Sam Greenhouse, 3 Rory Coleman, 4 Harry Mitchell (Jamie Yates 72'), 5 Joshua Burns, 6 Reece Fielding (Alfie Smith 72'), 7 Corey Glaves (Stephen Brogan 51'), 8 Benni Ndlovu (Curtis Morrison 57'), 9 Luke Mangham (Nathan Modest 57'), 10 Connor Cutts, 11 Luke Aldrich (Callum Brooks 58').
Subs: 12 Nathan Modest, 13 Edd Hall, 14 Alfie Smith, 15 Callum Brooks, 16 Stephen Brogan, 17 Curtis Morrison, 18 C Trialist, 19 Riley Noble, 20 Jamie Yates
Newport County: 1 Joe Day, 2 A Trialist (Kiban Rai 59'), 3 James Clarke, 4 Kyle Jameson, 5 Shane McLoughlin (Moses Walker 64'), 6 Scot Bennett, 7 Bryn Morris (Sam Bowen 64'), 8 Will Evans (Harrison Bright 58'), 9 Harry Charsley, 10 Aaron Wildig (James Waite 53'), 11 B Trialist (Matty Bondswell 59').
Subs: 12 Nick Townsend, 14 Harrison Bright, 15 Harrison Page, 16 Moses Walker, 17
Attendance: 246
Referee: Aaron Bannister