Match Report - Sheffield FC vs Lincoln United - Saturday 1st January, 2022 (2-0)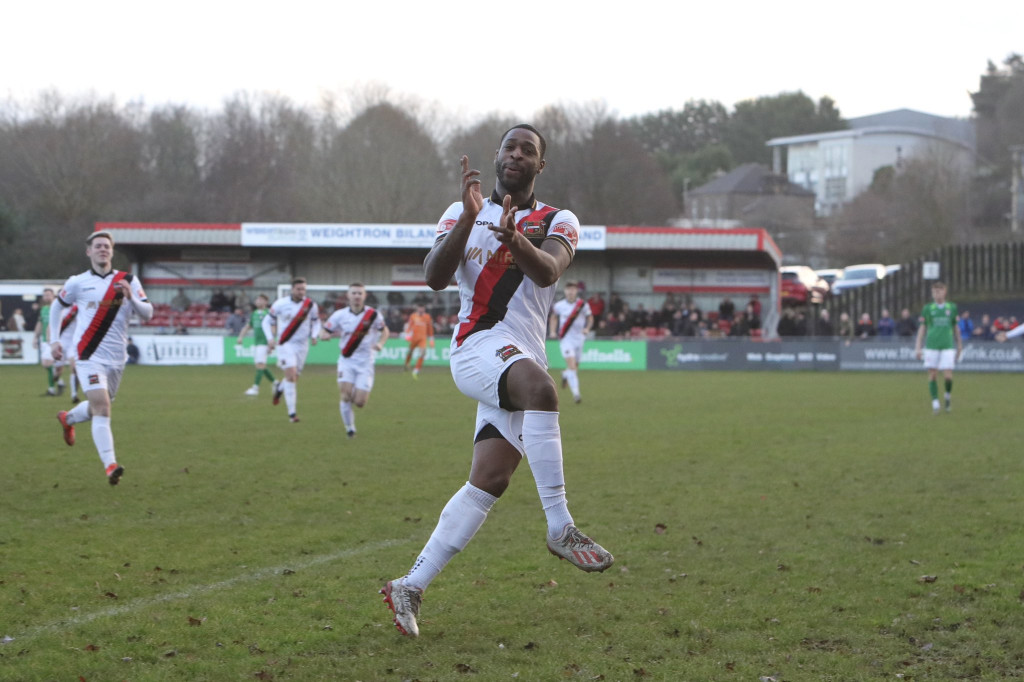 Photo taken by Alun Roberts (AJAR Photographics)
The new year started in style for Sheffield FC, as they saw out a 2-0 win over Lincoln United. The game was sandwiched with an early and a late goal, with the not-so-festive filling of a scrappy game at the home of football.
The game started perfectly for club as Nathan Modest got onto a lofted through ball and looped the ball over Josh Wilson in the Lincoln net, who was left in no man's land.
The pace was set after an early yellow card for Lincoln's Mitchell Griffiths, and it wasn't the last tough challenge.
Halftime came with not much issue, and the second half was a lot more scrappy and challenges flew in across the pitch.
Lincoln almost found an equaliser early in the second half, after a header crashed off the bar from Andy Janssen, and then out for a goal kick. From the resulting goal kick, Ryan Musselwhite put Sam Ackroyd through and he was brought down by Owen Sheriff, who saw red for his challenge.
Sheffield really piled the pressure on after the red card, and Luke Hall cut in from the right onto his stronger left foot and peppered the away goal for the last 30 minutes of the game, with the best effort crashing off the top of the bar.
The game was then struck by controversy, as the linesman failed to see the ball cross the line. Maybe he was still seeing double from his New Year's Eve celebrations!
In the closing stages of the game, ex-Macclesfield striker Vinny Mukendi made an appearance and his quality shone through in his cameo.
Sheffield settled the game after Mukendi beat his man on the counter, and was supported on the right wing by Max Rhodes, who passed across the goal to leave James Baxendale with a tap in to seal the result.
Teams:
Sheffield FC: Ryan Musselwhite, Ben Turner, Rory Coleman, Harry Mitchell, Josh Burns, Ashton Hall (c), Luke Hall, James Baxendale, Sam Ackroyd, Scott Ruthven, Nathan Modest.
Subs: Vinny Mukendi, Niall Edge, Jamie Yates, Max Rhodes, Damian Magee
Lincoln United: Josh Wilson, Mitchell Griffiths, Kallum Smith, George Zuerner, Kern Miller, Owen Sheriff, Andy Janssen, Tobias Liversidge, Jake Park, Matthew Cotton (c), Cenk Acar.
Subs: Louis Jarvis, Liam Fitton, Jack Wightwick, Ben Richards, Thomas Williams.
Written by Sam Hutchinson