Match Report - Sheffield FC vs Frickley Athletic - Tuesday 22nd March 2022 (1-0)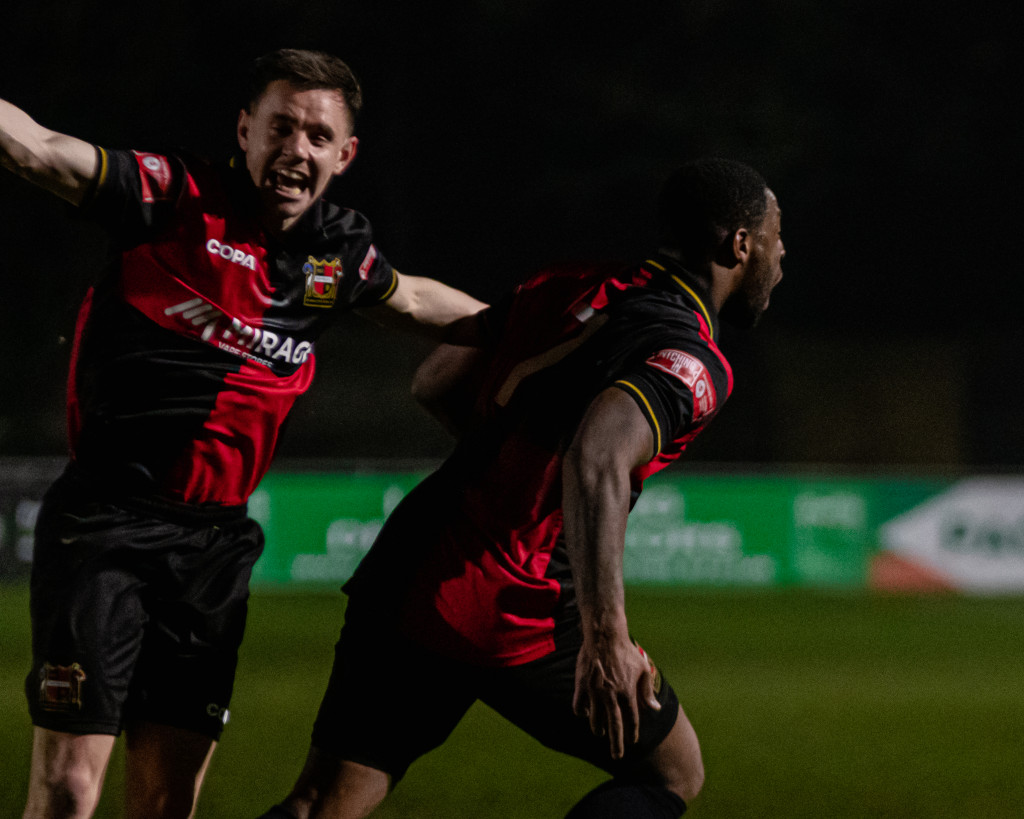 The Worlds oldest football club came away with all three points tonight as they fought out a tough 1-0 win over fellow strugglers Frickley Athletic.
One of the most uneventful first halves of football ever was in store for the Sheffield faithful, as the only major events came near the end of the half.
With ten minutes until the break, Sheffield FC had to rely on Man of the Match Sam Greenhouse to Make a last-ditch block to keep the scores level, after the half had so few chances for either side both teams would have felt hard done by to go into the break behind.
Luckily, the second half was much better viewing, with Club dominating the early possession, with Wingers Manny Kianga and Nathan Modest coming out flying for the second half.
Both Wingers and Full-Backs linked up well which resulted in some fantastic balls across the box, but Sheffield couldn't force the ball into the net.
Just five minutes later, Marc Newsham saw an attempt at a bicycle kick sliced clear and off the top of the bar.
The resulting corner led to Nathan Modest nodding the ball off the bar and back in to play, but the ball soon fell back to his feet, and he slotted home to put Club in the lead.
All of Sheffields hard work was nearly undone when Frickley's Rod Orlando-Young went through one-on-one in added time at the end of the second half, but he smashed the ball wide and Sheffield got away with one.
Final Result - Sheffield FC 1-0 Frickley Athletic
Words by Sam Hutchison
Teams:
Sheffield FC:
Ryan Musselwhite, Sam Greenhouse, Rory Coleman, Harry Mitchell, Jamie Robinson, Damian Magee, Nathan Modest, James Baxendale, Marc Newsham (c), Scott Ruthven, Manny Kianga.
Subs: Leigh Whelan, Luke Rawson, Sam Ackroyd, Jack Birks, Tiarnan O'Connor.
Frickley Athletic:
Jordan Pierrepont, Arun Jones, Joe West, James Matthews, Nathan Whitehead, Freddie Pitts, Rod Orlando-Young, Kegan Everington, Bradley Wells, Nathan Perks, Josh Scott.
Subs: Devonte Morton, Michael Williams, Jonty Bouch, Leon Mettam, Aiden Smith.