Match Report: SFC Women vs Solihull Moors Women
Tilly Hallas-Potts - SFC Women
Alex O'Neill sent Sheffield FC Women to the top of the FAWNL Division One Midlands with a thunderous long-range effort. The World's First took all three points against Solihull Moors and secured John Bennett's side a perfect start to the season – two wins in two games.
It took twenty-three minutes for Sheffield to take the lead, as captain Tiana Hicks converted from the penalty spot. O'Neill was fouled inside the box after some fluid wing-play between Brooke Smith, Philippa Cassidy and Molly Waite opened Solihull's defence and forced the foul.
Club doubled their lead only seven minutes later as O'Neill found herself in space outside the box and rocketed the ball audaciously past a befuddled goalkeeper from over 25-yards. An early contender for goal of the season.
The World's First goalkeeper, Leah Kellogg, was a star attraction in both halves. She made countless miraculous saves, especially towards the end of both periods. The 'keeper parried Lyndsey Ross-Baker's shot and nullified a tense goal-mouth scramble in quick succession on forty minutes.
Sheffield felt greater pressure from The Moors after extending their lead; the game transformed into a brutal midfield battle. However, Bennett's team successfully thwarted Solihull's attempts to gain a foothold in the game.
Hicks attempted to double her goal tally and join the goal of the season contention in added time at the end of the first period, as the captain aimed to replicate Alex O'Neill's effort from even further out, but goalkeeper Harley Savage denied the Player of The Match (Pictured below).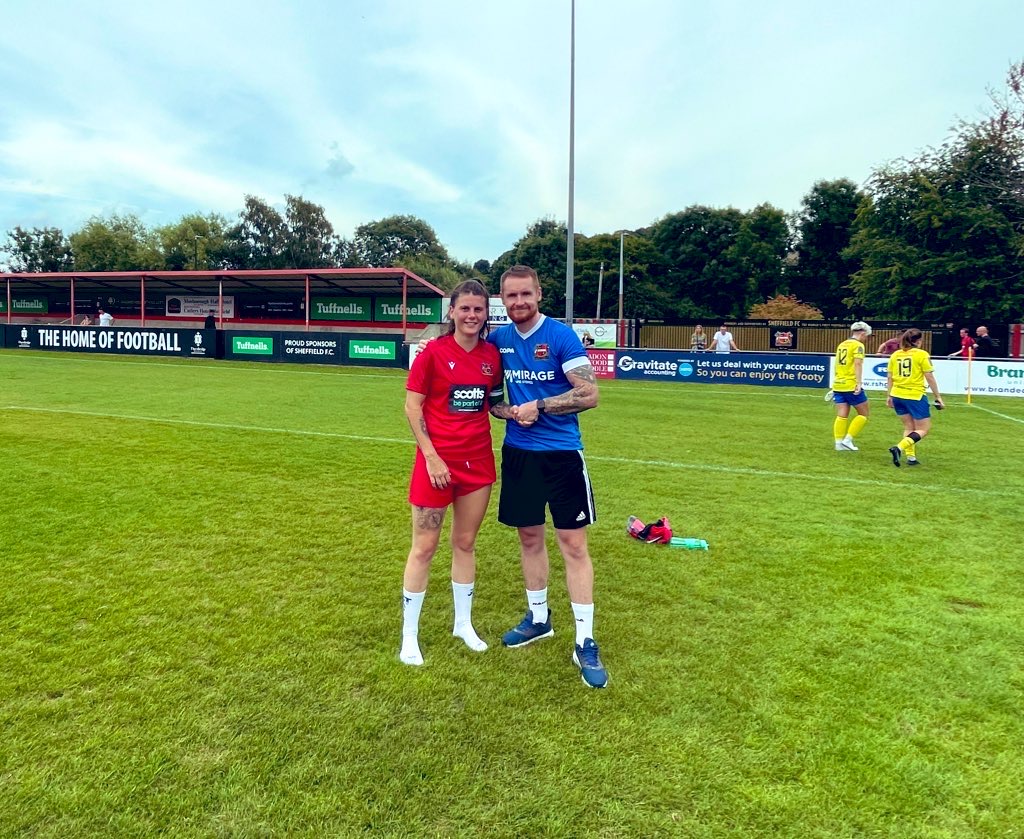 Late in the second half, the game's intensity took its toll. As Solihull Moors looked to find a way back into the tie, defender Jodie Price was forced off the pitch with an injury that meant the player had to attend hospital after the game.
Sheffield turned the Tufnell's Home of Football into a fortress in the final knockings of the match; Natasha Wood, Brooke Smith, and Stephanie Kingston, in particular, were spirited in forming a brick wall that ensured the visitors had little in the way of chances.
The girls head to South Yorkshire next to face a side looking to extend a perfect start to the season, as they face Doncaster Belles on Tuesday 30th.
Words by Alfie Dickin