Match Report: SFC Women 0-5 Wolves Women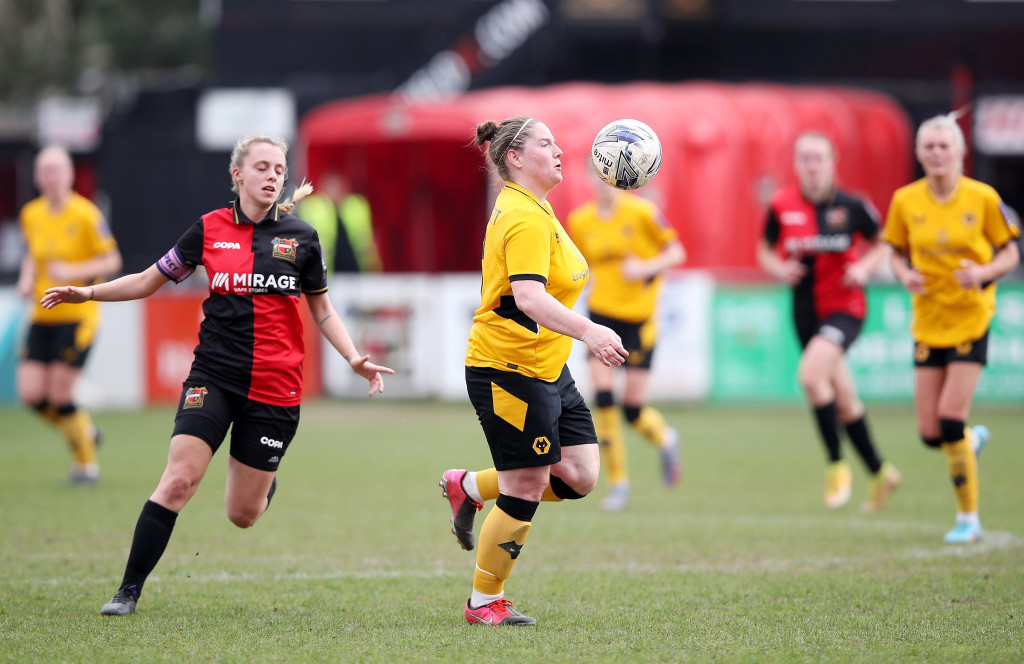 Nicole Kemp - Sheffield FC Women
Sheffield FC took on Wolverhampton Wanderers FC in a 5-0 defeat. Despite the score line, it was a good showing from the World's First.
It started with Wolves having the first corner of the game with Morphet's cross finding Johnson who put the ball over the net. Abi Megeary started the first half off with a few good saves as Sheffield defense did well to absorb Wolves' initial pressure. Wolves' first goal came from a goalmouth scramble and Johnson tapped in the spilt ball in the 11th minute.
Sheffield put pressure on Wolves backline a few times in the first half with Yasmin Mason making some impressive runs through their midfield and getting a few crosses in.
Johnson cleared the first chance from Mason's cross in the 14th minute. They threw everything at the Wolves' defense with Brooke Smith putting in a good cross. Olivia Harness got her head on the ball but it was eventually cleared for another corner.
Mason and Lucy Copeland pulled off some excellent bits of skill in the first half against Wolves' defense. The team made some vital blocks with Chelsea Bailey coming to the rescue a few times throughout the game.
The second goal for Wolves was an unlucky mistake from The World's First with the ball ricocheting off the defender and fell to Hughes. Megeary made an excellent save, after their second goal, diving to her right clearing the powerful shot out.
Sheffield came out stronger in the second half challenging Wolves' defense more. Sheffield had a notable chance in the final minutes but Morphet put herself between the net and the ball. Natasha Wood had a few notable tackles and blocks.
Their third goal of the game went to Merricks, Cross got the fourth of the game and George got their final goal of the game.
The World's First play Barnsley in the Sheffield County Cup on Thursday night.
Words by: Kathrin Dick