MATCH REPORT: PENISTONE CHURCH VS SHEFFIELD FC - PRE-SEASON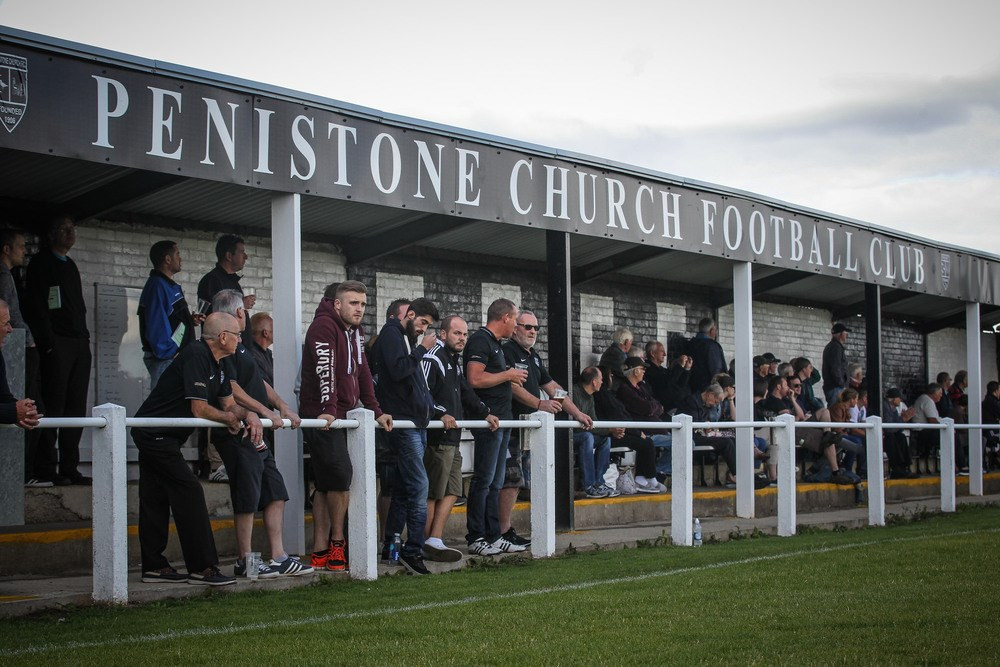 Sheffield FC suffered their first defeat of the preseason campaign on Monday evening, losing 3-1 to a very good Penistone Church side, in a traditionally frantic contest between two eager teams.
Club took the lead on 23 minutes from last season's top scorer Connor Cutts, who was allowed too much time and space on the ball, beating Chris Snaith from 25 yards out.
The lead was to only last three minutes as Church levelled matters, a cross from the right flank by Josh Brown was powered home by a header at the back post, Cameron Simpson the man converting to make it 1-1.
The second half saw both sides come close, with Connor Cutts having an effort deflected wide, whilst Nathan Keightley hit the post from range with the keeper beaten.
On 82 minutes Penistone grabbed the lead, Keightley the man showing great strength and pace to hold off the Sheffield defender, before hitting a well-struck shot to tuck the ball into the bottom corner.
The scoring was complete with the last touch of the game, Nathan Keightley sending in a cross from the left, with ex-Sheffield FC junior Alfie Bakes sticking a strong header to give the hosts an emphatic scoreline.
This was – as expected – a good test for Ryan Cresswell's side, who now prepare for the first game on the Home of Football pitch, a meeting on Friday evening against Graham Coughlan's Newport County AFC.
Penistone Church: 1 Chris Snaith, 2 Tom Charlesworth, 3 Lennon O'Grady, 4 James Stafford, 5 Ryan Johnson, 6 Wayne Hughes, 7 Jordan Coduri, 8 Cameron Simpson, 9 Kieran Ryan, 10 Josh Brown, 11 Leon Hurles-Brook.
Subs: 12 Nathan Keightley, 14 Alfie Bakes, 15 Jack Hackford
Sheffield: 1 Edd Hall (Jordan Pierrepont 45'), 3 Sam Greenhouse, 4 Harry Mitchell, 6 Joshua Burns (Alfie Smith 57'), 9 Luke Mangham (Luke Aldrich 45'), 10 Connor Cutts (Callum Brooks 57'), 11 Curtis Morrison (Nathan Modest 45'), 17 Benni Ndlovu, 19 Reece Fielding (Owen McGourlay 73'), 20 Jamie Yates (Corey Glaves 45'), 21 Stephen Brogan (Rory Coleman 45')

Attendance: 253