Match Report - Marske United vs Sheffield FC - Saturday 6th November, 2021 (6-1)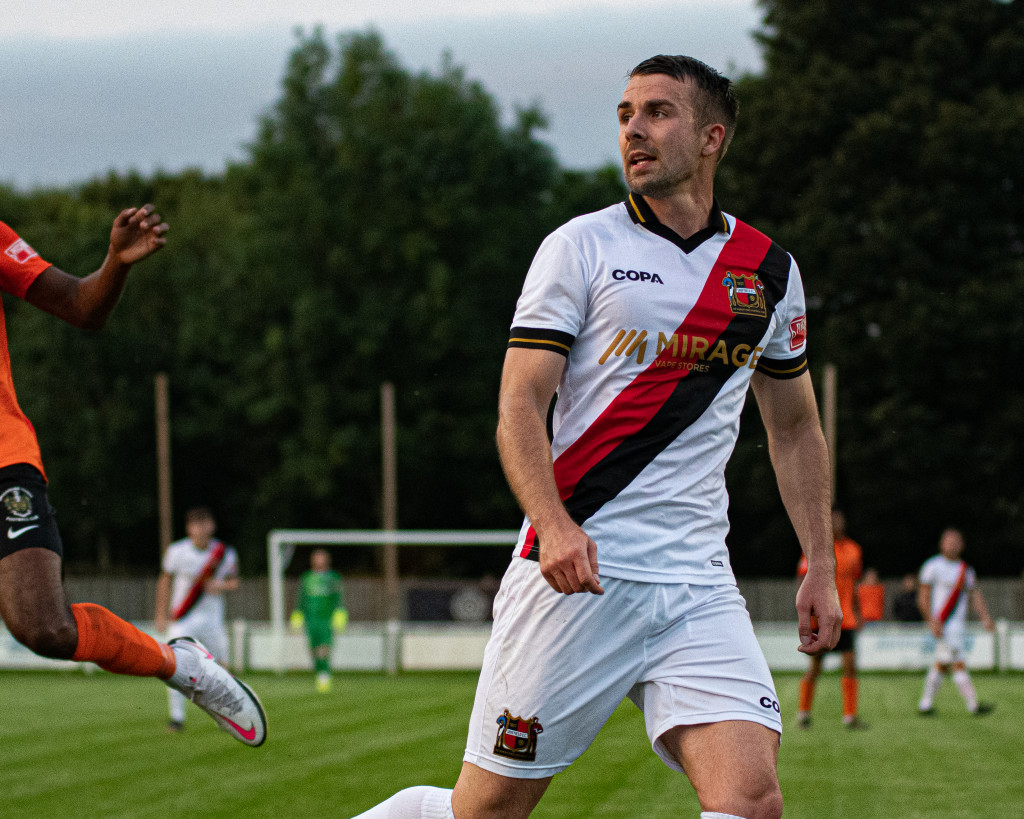 Sheffield FC suffered a comprehensive and heavy loss on Saturday afternoon, as they came up against an impressive Marske United side, losing 6-1 with a very young and makeshift side.

Following the departure of manager Gavin Smith, coaches Jamie Yates and Graham Abercrombie took charge of the side and were forced into making several changes due to player availability, injuries, illness, and suspensions.

The depleted side were up against it from the off, and were a goal behind after just 7 minutes, Curtis Round breaking down the left-hand side, with Glen Butterworth sweeping home after the defence failed to clear.

To their credit Club levelled just three minutes later, Luke Hall bursting from defence to set up Jordan Walshaw, who in turn teed up Marc Newsham who emphatically finished to make it 1-1.

Sheffield weren't far from taking a shock lead after Charlie Reaney's shot was inches over, however Marske went straight down the other end to retake the lead, the impressive Round once again the instigator down the left, supplying James Fairley with the opportunity to place the ball home.
When things aren't going for you, the game can be very cruel, as it was midway through the half as Connor Smith's cross from the right caught on the wind, looping viciously over Club's young debutant keeper Callum Hiddleston.

Marske's fourth came in injury time and from a Sheffield corner, with the visiting defence outnumbered from a very quick break, Adam Boyes added to his healthy goalscoring tally with a clinical finish from just inside the box.

The pain continued after the second half restart, Round's corner landed perfectly for Kevin Burgess, who rose above the defence to head in the fifth of the game.
The scoring was finished just 60 seconds later in the 56th minute, with Dale Hopson sending an exquisite chip from 20 yards out, again lofting over the young Sheffield keeper's head.

Whilst this was game over and Marske were able to shut up shop, the youthful Club team never gave up to the end, and could have had more than one consolation, with the closest chance following another weaving Luke Hall run that ended with Max Rhodes curling an effort that hit the post.

Marske United: Ryan Catterick, Andrew May, Curtis Round, Glen Butterworth, Kevin Burgess, Adam Wheatley ©, Connor Smith, Craig Gott, Adam Boyes, Dale Hopson, James Fairley. Subs: Jack Blackford, Shahban Mohammed, David Mctiernan, McKenzie Dicicco, Liam Watson

Sheffield: Callum Hiddleston, Louis Thwaites, Damian Magee, Cody Prior, Ben Harriott, Ashton Hall, Harry Mitchell, Charlie Reaney, Marc Newsham ©, Luke Hall, Jordan Walshaw. Subs: Max Rhodes, Tiarnan O'Connor, Ben Turner, Jamie Yates, Matthew Roney

Attendance: 359

Referee: Jamie Cann