Match Report: Huddersfield Town vs SFC Ladies - 03/03/2022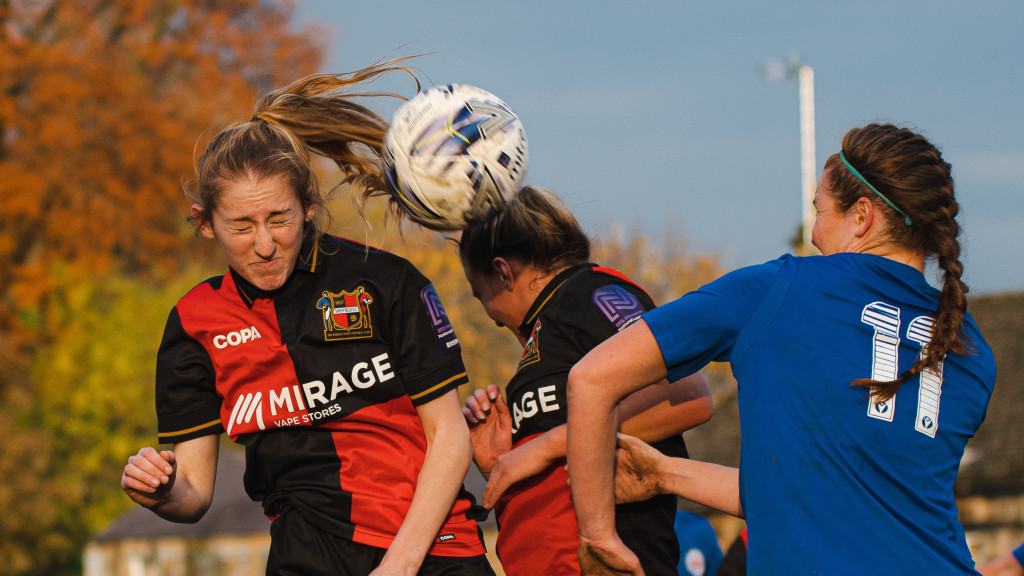 Sheffield FC Women
Match Report SFC Women & Manager's Thoughts
The World's First Club travelled to the Stafflex on a foggy night to take on Huddersfield Town. Sheffield were narrowly defeated after 2 late goals in the 89th and 94th minute.
Sheffield FC started the first half with fight and absorbed Huddersfield's pressure with a few vital blocks from Nicole Kemp and Nicole Hague. Sheffield got forward early on and were awarded the first corner of the game. Huddersfield had a free kick given in the 20th minute and Annie Rushton-Butters did well to deny the Terriers a goal.
Sheffield worked excellently as a defensive unit and had a few chances first half but like Huddersfield, they couldn't make use of them. Yasmin Mason had to be brought on after a neck injury to Natasha Woods in the first half.
The second half was much better from the World's First Club as they challenged the keeper and held more possession. The fog came down even more and made the visibility difficult but play continued. Rushton-Butters made a few good stops in the second half before having to leave the field with an injury in the 70th minute.
The game was end-to-end in the last 15 minutes with both sides having chances and Sheffield had a penalty shout that was waved away by the referee a minute before Huddersfield went on to score in the 89th minute.
Sheffield didn't give up and still kept trying to get the ball forward in added time, but Huddersfield's second goal was lucky after ricocheting around the area after coming off of the underside of the bar to be bundled in late in added time.
Manager's Thoughts
Graham Abercrombie on the game: "It was an incredible performance to start off with, lots of people want exciting football and they want match winning stuff that gets people out of their seats but actually on the other side of the ball that was as good a performance as you'll see all season defensively.
"In the second half, I thought we created a few bits, a few half chances and with a little bit more quality or a bit of luck we would have actually nicked it, a bit of a smash and grab really."
Looking ahead to the next game against Flyde at home on Sunday, Abercrombie said: "We'll take some heart that we've just competed with one of the best teams in the league, consistent best teams for a number of years and frustrated them to a point where they're falling out with each other left, right and centre.
"We've got under their skin really just by doing our jobs really well so that's what we'll take into the next game that we know we can compete, physically and defensively against the best teams in the league with some, I think, arguably the best players in the league playing for Huddersfield so that's what we'll take from it."
On the penalty shout late in the game: "The penalty shout was a penalty, it's not a shout, it's not debatable, it's a penalty and I think if that's anywhere else on the pitch, it's just a freekick that's given pretty easily because it was so late in the game and because it would've won us the game there's no doubt with three or four minutes to go, almost a minute before they scored. I'm not sure the decision was given because of the situation rather than the actual freekick it was inside the box."
Credit: Kathrin Dick