MATCH REPORT: HANLEY TOWN VS SHEFFIELD FC - FA TROPHY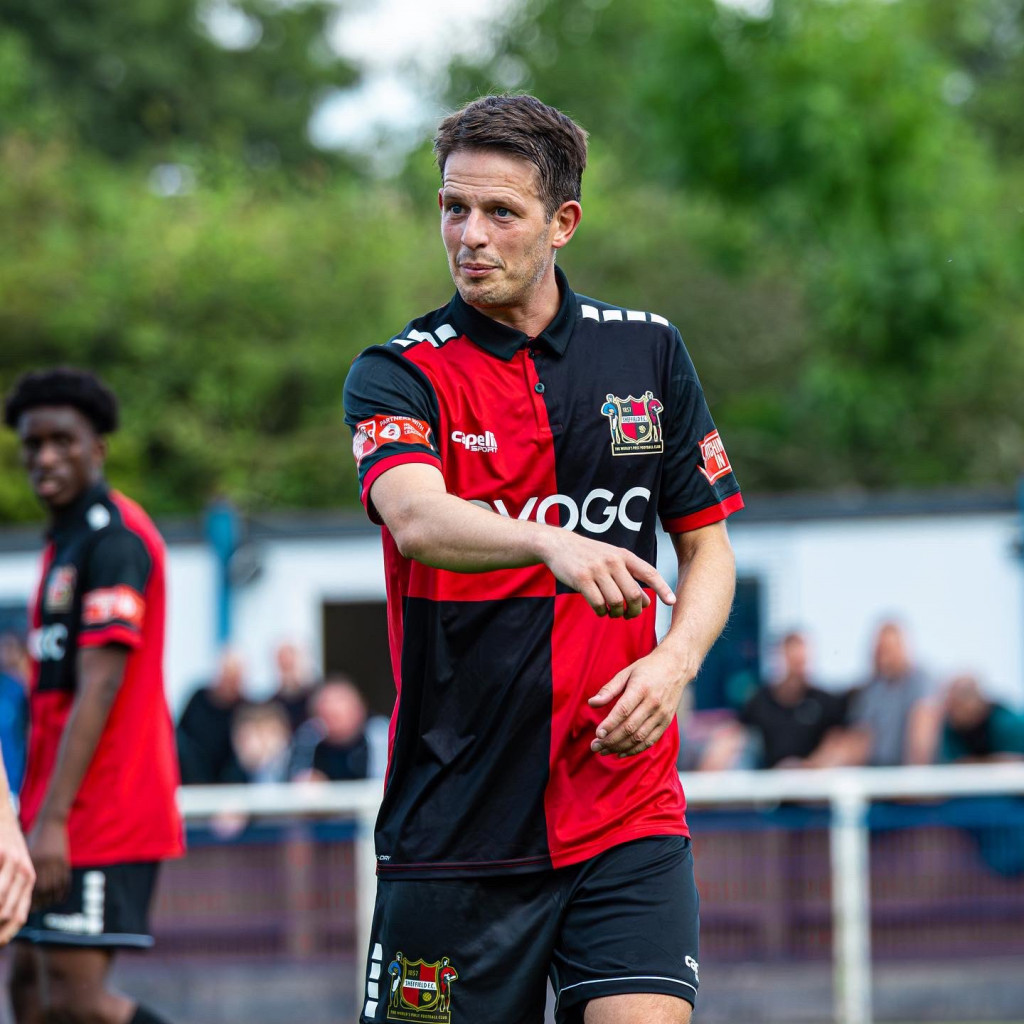 Sheffield FC suffered a harsh blow in added time as Hanley Town's late winner spelt elimination from the FA Trophy for Club, losing 2-1.
An early second-half strike from Curt Morrison was cancelled out by Kieran Brown in the 69th minute in the Potteries. The hard-fought contest was put to bed in the 94th minute when Hanley substitute Tyrone Ofori's header found the net for the hosts.
Club found it difficult to mount a significant threat in the first period, with a corner routine and glancing header from Connor Cutts in the 33rd minute being the closest chance.
Manager Ryan Cresswell rang the changes in the second period, though. None had more of an impact than half-time substitute Luke Mangham, whose presence was instantly felt when he expertly assisted Morrison, who shot low and hard into the back of the net within a minute of the referee's whistle to take the lead.
The game then became a fierce battle in the centre, with neither team able to create a credible chance - until the 69th minute when Brown met a flick-on from teammate Joel Stair in a crowded box to steer the ball home and draw level.
Club had a flurry of chances only five minutes later, as Morrison got the better of his opposite number on the wing and played two dangerous crosses, but both couldn't yield the all-important winner; an acrobatic Benni Ndlovu couldn't connect cleanly enough with his bicycle kick, and returning captain Reece Fielding inadvertently slipped and fouled his opposite number when he shot, after finding himself open in the box.
In the end, Hanley took the initiative with the final act of the game. A late free-kick and a high ball into the box by Josh Green was met by Ofori to provide a devastating blow to Club and secure his side's place in the next round of the trophy.
Sheffield have a quick turnaround and a chance to bounce back from defeat when they head to Newton Aycliffe on Tuesday (26th).
Sheffield FC: 1. Pierrepont (GK), 2. Greenhouse, 3. Coleman, 4. Yates, 5. Watson, 6. Fielding, 7. Kuleya, 8. Cutts, 10. Newsham, 11. Morrison, 19. Modest.
Subs: 12. Brogan, 13. Hall (GK), 14. Ndlovu, 15. Mangham, 16. Burns, 17. Smith.
Hanley Town: 1. Whitehouse (GK), 2. Green, 3. Morris, 4. Sanders, 5. Askey, 6. Stair, 7. Walsh, 8. Bell, 9. Brown, 10. S Shotton, 11. Jones.
Subs: 12. Chapman, 14. Dodds, 15. R Shotton, 16. Stanton, 17. Baker, 18. Ofori.