Match Report - Frickley Athletic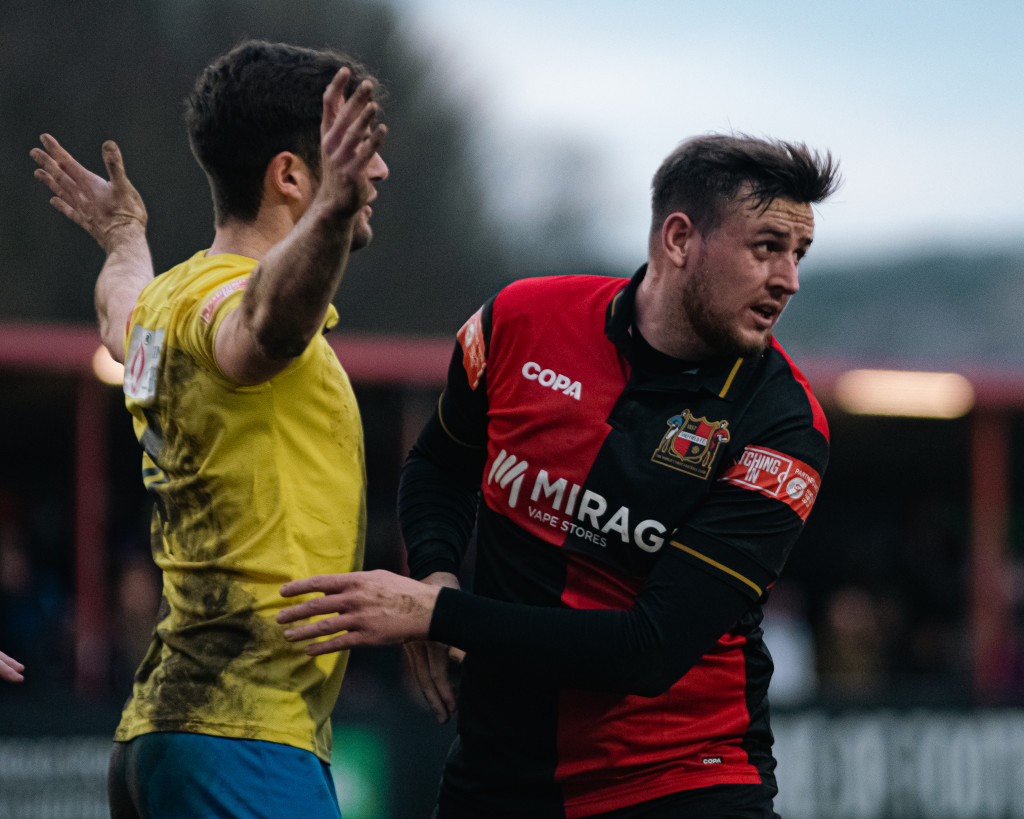 Scott Ruthven - Sheffield FC
Match Report vs Frickley Athletic
Sheffield fought out a 2 all draw in todays game against Frickley Athletic, a result that will disappoint Sheffield faithful after they beat the same side at home in the week.
The first half of todays game was a lot more exciting than Tuesdays, even on the uneven pitch. Sheffields usual passing game was disrupted by the playing field, so it was route one for the majority of the game.
In the 25th minute, Marc Newsham found himself competing with the goalkeeper after a miss-control, but couldn't find the back of the net from the edge of the area, forcing a good save from the keeper.
However, the oldest club in the world didn't have to wait too long for the opener, as Jamie Robinson climbed highest from the resulting corner and smashed his header past a static goalkeeper.
The resulting celebrations with the travelling fans behind the goal were marred by some rising tensions, and ex-Sheffield man Michael Williams saw red in just the 25th minute.
However, Frickley got straight back into the game as they took the ball from kick off, and Rod Orlando-Young found himself free in the centre and slotted home.
It wasn't long again until Harry Mitchell found himself unmarked and tried one from the edge of the area, but it cannoned back off the post and behind.
Just before the break, Marc Newsham added a second to get Club back in the lead, with a fantastic bicycle kick bouncing in and he wheeled away in celebration with the travelling support once again.
In the second half, Newsham could have doubled his tally and put Sheffield in the clear, but he poked it just wide from a Manny Kianga cross.
Club then invited some pressure, which looked like Frickley hadn't gone down to ten men, and chances started flying for the home side.
Substitute Leon Mettam made an impact with his free kick proving difficult for Ryan Musselwhite, but Frickley couldn't find a way through.
That was until the 88th minute, when a goalmouth scramble as the result of a corner saw the ball creep in, levelling the game up.
Frickley showed real grit to come back from behind twice with ten men, but if you had told the Club faithful that they'd get 4 points from two games, they'd have taken that at the start of the week.
Words by Sam Hutchison