Match Report - Dunston vs Sheffield FC - Tuesday 29th March 2022 (3-1)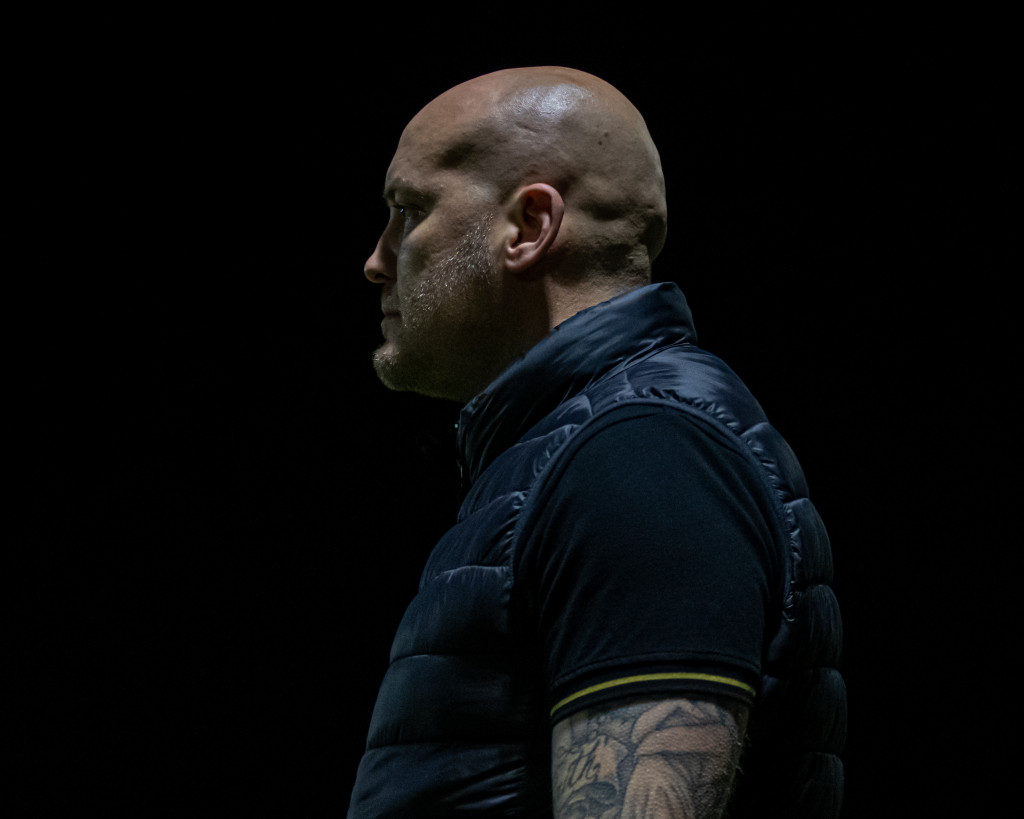 A spirited, energetic and valiant performance was ultimately not enough for Ryan Cresswell's Sheffield FC on Tuesday night, as they succumbed to a 3-1 defeat at Dunston's UTS Stadium. In a game where the visitors more than matched their higher placed hosts, they were undone by a Liam Thear goal just before the break, with the winger adding a second midway through the second half. Whilst James Baxendale pulled one back for Club, substitute Luke Porritt killed the game with a third, leaving Sheffield still looking for that first away win of the season.
The first half was a frantic affair, with both teams pressing, but neither having the cutting edge to break the deadlock. Indeed it took until the 20th minute for either side to have a meaningful effort on target, with Manni Kianga's header going straight at home keeper Liam Connell, causing the hosts very little concern.
At the other end Ryan Musselwhite came to Sheffield's rescue, following a Terry Galbraith corner, with Craig Scott's header well tipped over by the keeper. As the chances started to appear, both sides went close, as first Richard Coulson wasted a good opportunity, whilst the non-stop midfield dynamo Leigh Whelan saw an audacious 35-yard volley gobbled up by Connell.
Sheffield had a goal ruled out for offside on 40 minutes, after great work by Kianga and Baxendale set up Marc Newsham to slam home from close range, only for the assistant to controversially flag for offside.
That would come to haunt Club, after Jake Stafford saw a shot saved by Musselwhite, the next attack proved more deadly. Jack Elliott picked up the ball, burst down the left wing and crossed for Liam Thear at the back post who smashed home to give Dunston the lead at the interval.
Straight after the restart the home side nearly doubled the lead, Michael Fowler putting a free header over the bar, after some good build-up work and a fine cross by Jake Turnbull. Club responded with efforts from Kianga and Newsham, and should really have levelled following a mad scramble in the Dunston area, with no one able to get the vital touch in the right direction.
Midway through the second half Dunston made it two, with Lee Mason the provider with an excellent cross, and Thear stooping to thump home a header that gave Musselwhite no chance. Showing the resilience and self-belief of late, Sheffield went straight down the other end and pulled one back, Kianga sending a ball across the goal to give Baxendale an easy finish.
For the last twenty minutes of the game, Sheffield went for an old-fashioned all out attack, with Dunston doing just enough to hold out against the constant onslaught. Their nerves were settled in the final minutes however, as a break against the run of play saw Thear, Turnbull and substitute Lee Mason work a counterattack that ended with Porritt nodding home from five yards out despite looking suspiciously offside.
Overall it could be argued that this was a game decided by two offside calls that favoured the hosts, however Sheffield had enough chances to get a favourable result, and go into Saturday's game versus Pickering Town knowing that only a win will do. Injury news from the game is midfielder Harry Mitchell, who retired at half time, has suffered a suspected hernia that could potentially rule him out for the league run in.
Dunston: Liam Connell, Jake Turnbull, Craig Scott ©, Phil Turnbull, Michael Hall, Terry Galbraith, Liam Thear, Jake Stafford, Michael Fowler, Richard Coulson, Jack Elliott. Subs: Craig Baxter, Lee Mason, Sado Djalo, Ursene Mouanda, Luke Porritt

Sheffield: Ryan Musselwhite, Sam Greenhouse, Rory Coleman, Harry Mitchell, Jamie Robinson, Adedapo Adelekan, Nathan Modest, James Baxendale, Marc Newsham ©, Leigh Whelan, Manasse Kianga
Subs: Luke Rawson, Sam Ackroyd, Scott Ruthven, Joshua Burns, Jamie Yates

Attendance: 214

Referee: Mark Bell