Match Report - Cleethorpes Town vs Sheffield FC - Saturday 16th October, 2021 (3-1)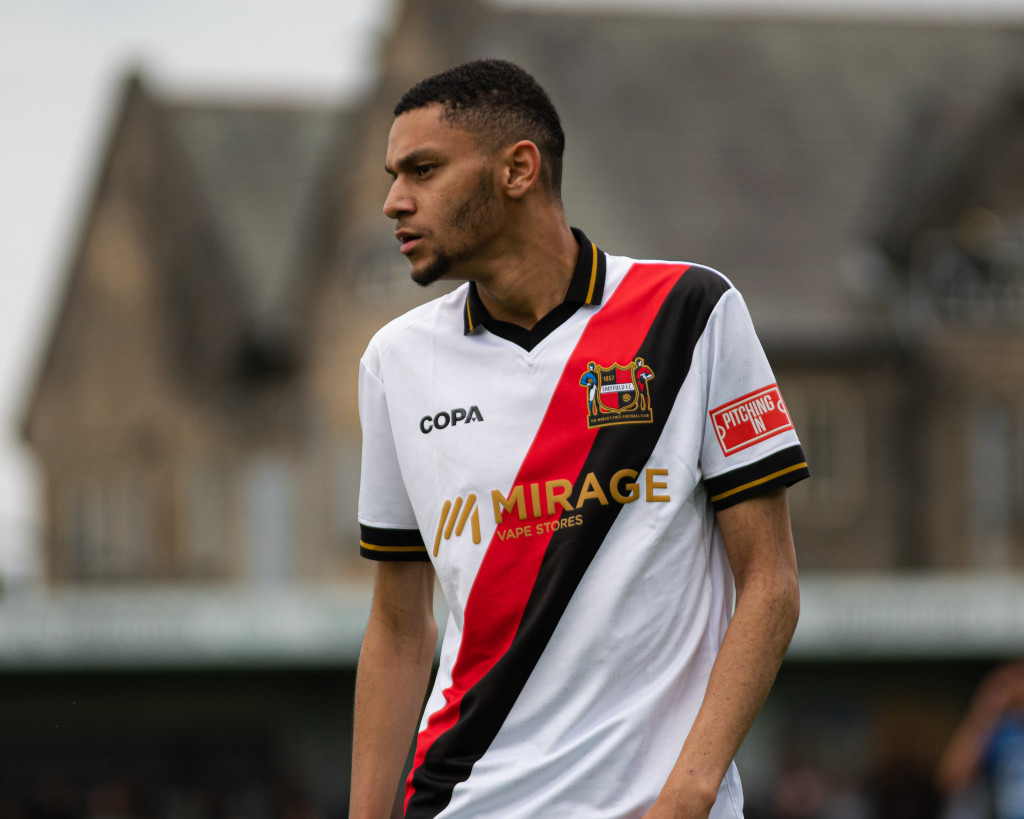 Sheffield FC's poor form continued on Saturday, losing for the second weekend in a row at the seaside, as they succumbed 3-1 to play off chasing Cleethorpes Town.
Once again Club started brightly, and had the bulk of the early possession and territory, yet couldn't convert the pressure into goal bound chances.
The deadlock was broken however on 15 minutes, when a ball down the right picked out a good run by Josh Venney, with the midfielder's ball across the area found the Sheffield defenders struggling to clear the danger, allowing Scott Vernon to tap home from close range.
Neither side had a chance on goal after that, and it took a clumsy challenge by Ben Harriott on Luke Lofts seven minutes before the break, giving referee Kevin Saunby the easy task of pointing to the spot. Scott Vernon's penalty kick was well saved by Jonathan Hedge, the keeper's one-handed save however went back into the path of Vernon, who bundled the ball over the line to double the lead.
Club had a bit of hope pumped back into the game just before the break, Charlie Reaney's free-kick was nodded on by Marc Newsham, with young Max Rhodes keeping his rich vein of scoring going with a hooked shot into the corner.
That hope was wiped out almost immediately seconds after the second half restarted, a throw from the left flank saw Club's defence watching, with Tim Lowe turning up at the back post to shoot the hosts into a 3-1 lead.
And as far as scoring was concerned that was it, Cleethorpes never had to up their game much to secure the three points, Sheffield never really threatened for all their bluster - Luke Hall coming the closest with one effort that forced a save from keeper Tom Jackson.
Cleethorpes Town: Tom Jackson, Tim Lowe, Sam Topliss, Paul Walker, Jordon Cooke, Oli Donald, Josh Venney, Alex Flett, Scott Vernon, Luke Lofts, Brody Robertson. Subs: Loz McKay, Jon Oglesby, Josh Batty, Harry Middleton, Jack McMenemy.

Sheffield FC: Jonathan Hedge, Leigh Whelan, Ben Turner, Cody Prior, Damian Magee, Cameron Hill, Harry Mitchell, Charlie Reaney, Marc Newsham, Luke Hall, Max Rhodes. Subs: Jamie Robinson, Mackenzie Ross, Tiarnan O'Connor, Jamie Yates, Matthew Roney.
Attendance: 378
Referee: Kevin Saunby