Match Report - Brighouse Town vs Sheffield FC - Monday 23rd August, 2021 (2-2)
Luke Hall (10) for Sheffield Football Club
Sheffield FC suffered late heartbreak on the road once again on Monday evening, as Brighouse Town came from two goals down, to rescue a point with the last kick of the game.
Goals from Marc Newsham and Jordan Walshaw looked to have put Club in control, however a quick response from Laurence Sorhaindo made for a grandstand finish, with Shiraz Khan scrambling home the equalizer deep into stoppage time.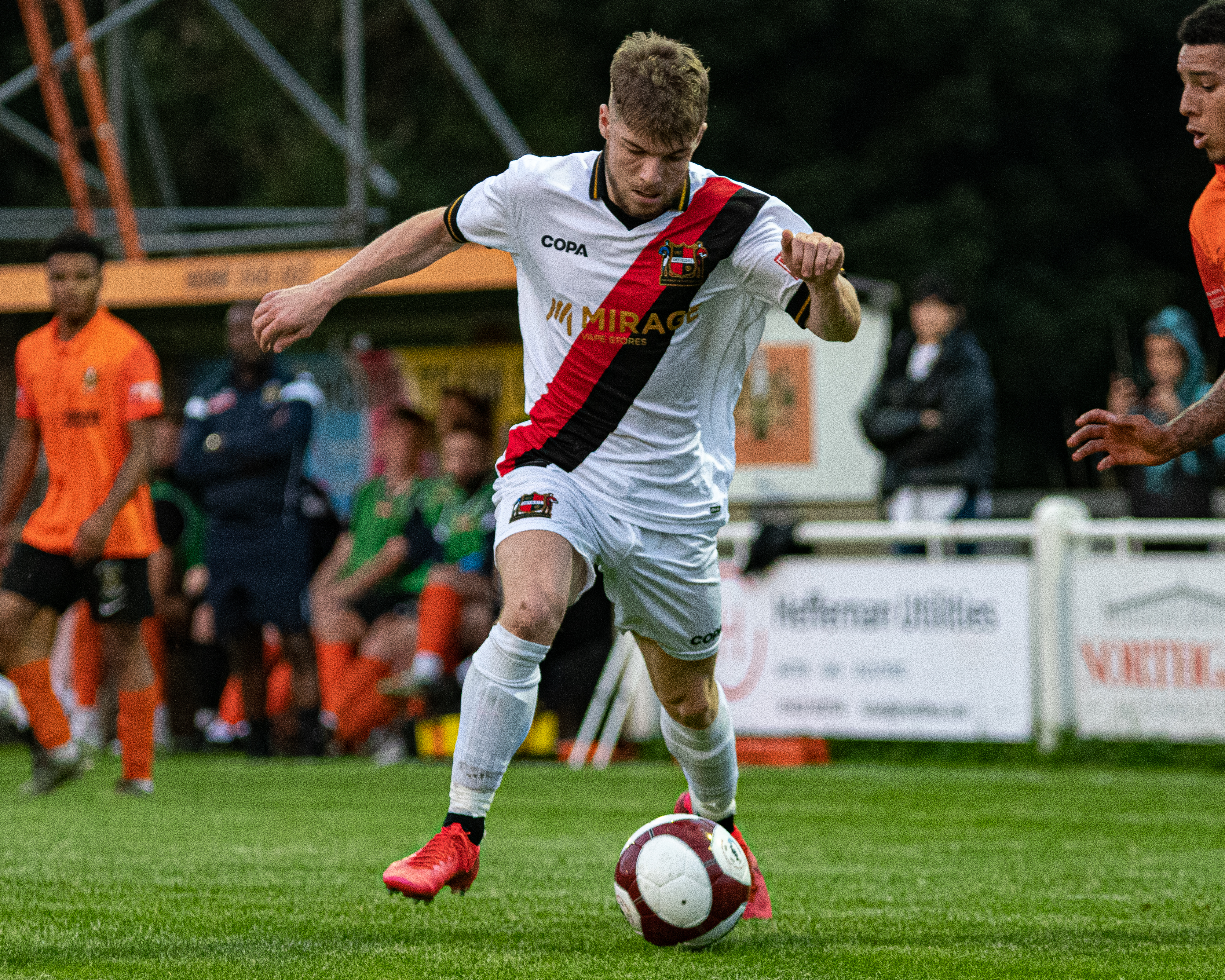 Club started the game on the front foot, and within 90 seconds of the start they had the lead, Luke Hall causing chaos down the left and allowing Marc Newsham to slam home from close range. Brighouse never really troubled the visitors, whose youngsters showed a great deal of spirit after their disappointing weekend performance, chasing everything down in packs and getting first to the ball.
The second half saw more of the same in the opening exchanges, nothing much in the way of goalmouth action, but plenty of endeavour in the middle of the park. That was up until the 69th minute, when Luke Hall was clumsily fouled by ex-Clubbie Brett Souter in the area, with referee Jack Hall having no hesitation pointing to the spot. Marc Newsham stepped up to take the penalty, Souter made an excellent save, however Jordan Walshaw was alert to the rebound to fire into the empty net.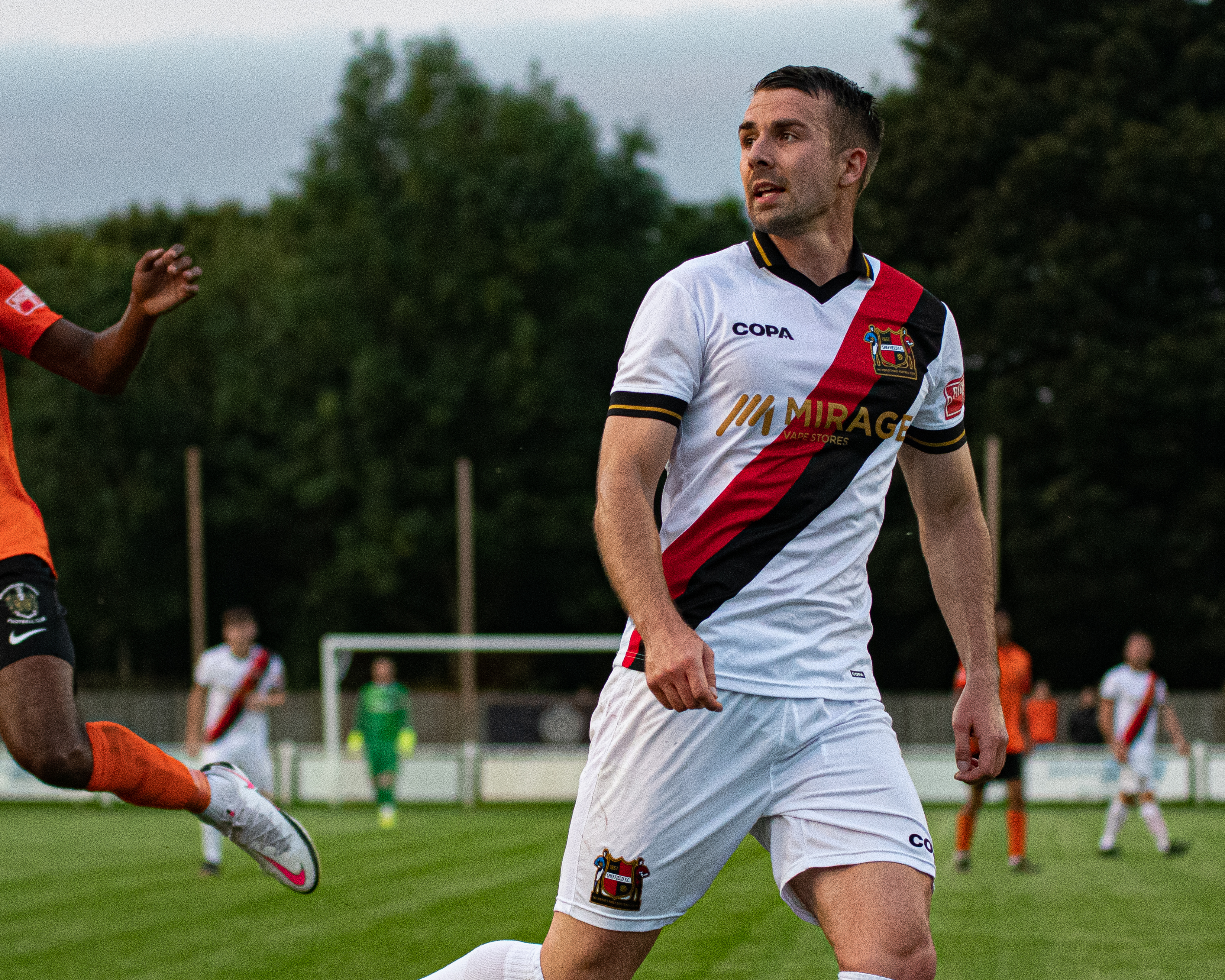 The two goal cushion only lasted a matter of minutes, a hopeful ball into the Sheffield box was not collected by Jonathan Hedge, with Laurence Sorhaindo the man on the spot to force the ball home. What followed was a barrage from the home side, however Club looked to have weathered the storm perfectly, and were seconds away from victory when tragedy hit. With less than 30 seconds of stoppage time remaining, Brighouse sent another wave of aerial bombardment into the box - and despite having more than one opportunity to send the ball to safety - Sheffield couldn't clear and substitute Shiraz Khan was there to finish in the mêlée to send the hosts in to delirium.
Brighouse Town: Brett Souter, Darius Smith, Sam Reed, Daniel Racchi, Harrison Beeden, Matthew Nebard, Jack Boyle, Thomas Haigh, Laurence Sorhaindo, James Hurtley, Javelle Clarke. Subs: Alexander O'Connor, Harry Wilkinson, Michael Starkey, Elliot Harrison, Shiraz Khan.
Sheffield FC: Jonathan Hedge, Leigh Whelan, Damian Magee, Cody Prior, Lee Cooksey, Chukwudalu Molokwu, Zak Walker, Harry Mitchell, Marc Newsham, Luke Hall, Jordan Walshaw. Subs: Jamie Yates, Jacques Etia, Louis Thwaites, Matthew Roney.
Attendance: 210
Referee: Jack Hall