MATCH PREVIEW - Sheffield FC Reserves vs Thorne Colliery - Saturday 30th April 2022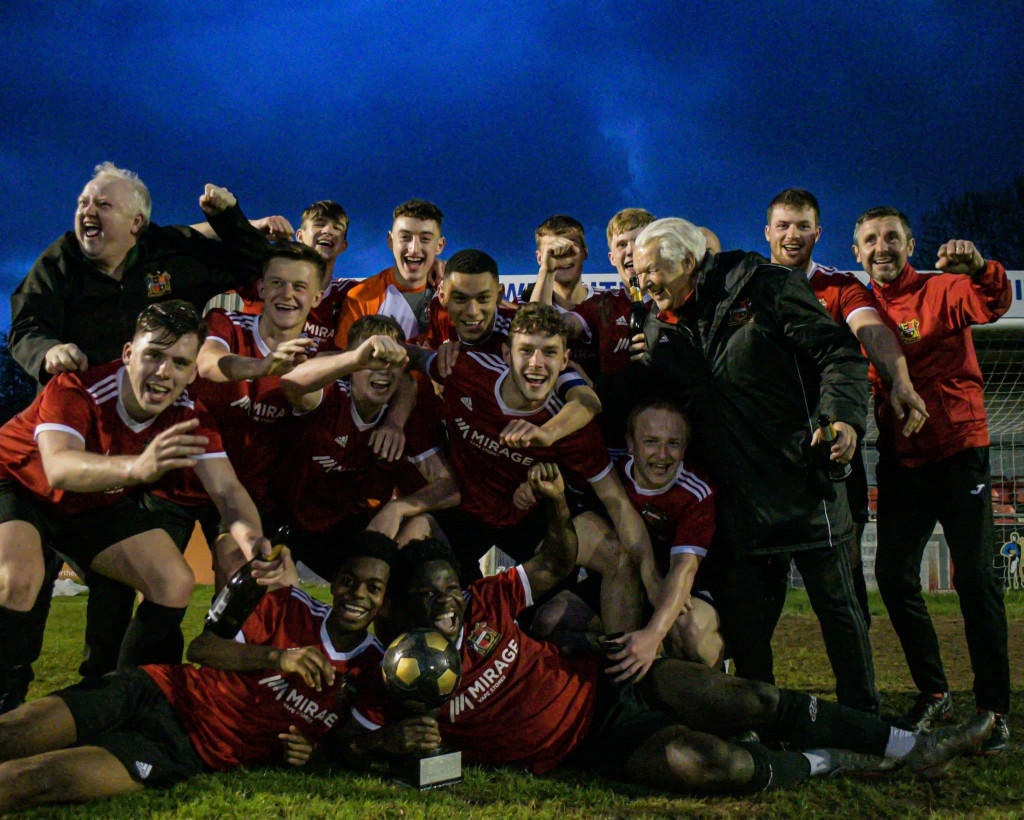 Sheffield FC Reserves winning the league last year.
This Saturday sees Sheffield FC Reserves finishing their season, their first in the Central Midlands League Premier North Division after winning the Division 1 North title and promotion last year.
They will face a tough game against Thorne Colliery, with the visitors in a four-way fight at the top of the league. Thorne really need a win ahead of games against Clay Cross and Retford United, with all 3 clubs still able to finish as champions if they can chase down leaders Newark! Although Club's Reserves are down in 13th place they are in strong form, looking for a fourth straight win after losing six in a row before that and Geoff Worth's side will be looking for a strong finish. With the first team having finished their games there may be one or two familiar names involved too for anyone who can come along and support the side.
The management team of Geoff and Jon Harvey have done an excellent job at a higher level this season under difficult circumstances, with many significant challenges. Players have dual registered, and been paid, elsewhere, the team has been hit by some bad injuries, and of course the involvement around the first team can have an impact with lads being called up to the higher level or loaned out elsewhere. At times it has been a challenge getting a side together and the work of Geoff and Jon is very much noticed and appreciated by everyone around the club.
With the future aim to try and find more stability next year by building a young side with a proper sense of development from our academy links the future looks bright and hopefully we can finish with a good result on Saturday to take us forwards and ideally with as many fans as possible in attendance to show their appreciation and support.