Match Preview: SFC Women vs Wolves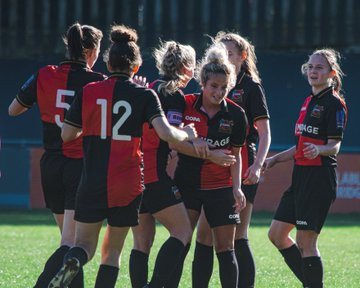 Sheffield FC Women
Sheffield FC Women are at home today and face League leaders Wolverhampton Wanderers FC Women. The game kicks off at 2pm.
The World's First Club's are at home for the first game since they played Nottingham Forest Women. In this game, Sheffield lost 2-0 in a tight affair. Sheffield faced Hull City Women last time out and lost 4-0.
Sheffield FC's top goal scorer in the FAWNL is Yasmin Mason with four goals. Nicole Kemp has three goals. Abbygayle Hodkin, Brooke Smith and Molly Waite have one goal each.
Sheffield FC have not faced Wolves yet this season with thefirst game being postponed due to a waterlogged pitch. They have the reverse fixture in two weeks at Wolves home ground.
The Opposition
Wolves are top of the league with their last game being a 4-0 win over Middlesbrough. Amber Hughes is on a run for the top goal scorer with 21 goals. Tammi George has 10 goals.
Beth Merrick has eight goals; Anna Morphet, Helen Dermody and Anna Price have five goals. Jade Cross and Leonie Joyce have four goals. Amy Dicken and Marie Gauntlett have threegoals each. Ellie Butler, Laura Cooper and Lauren Riley have two goals each. Kelly Darby, Summer Holmes, Alisha Milleand Jamilla Palmer have a goal each.
Word by Kathrin Dick