JUNIOR ACTIVITY CAMPS ARE A HUGE SUCCESS!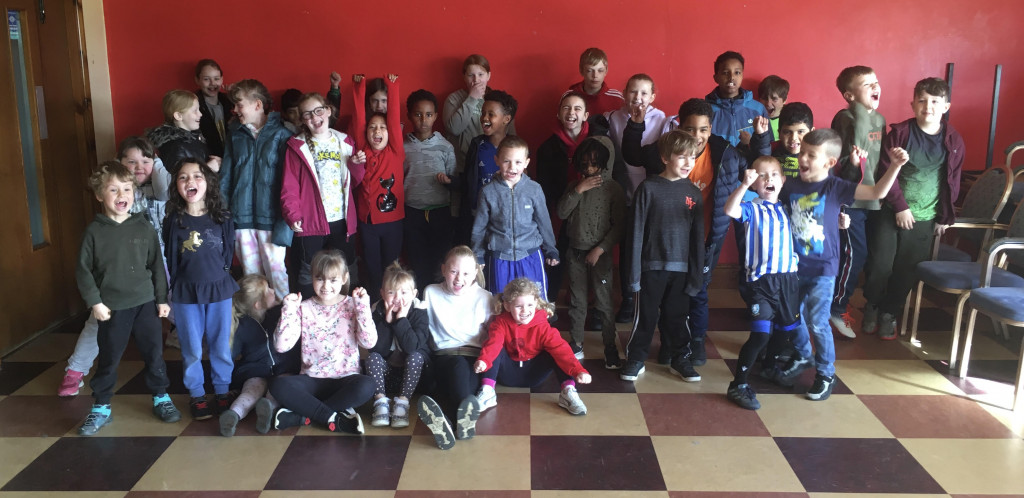 Holiday Activities & Food Camps
A mum of two, has praised the Sheffield FC Community Team for helping her children "learn new sports, improve their fitness levels, and have a better understanding of their nutrition".
The Sheffield FC Junior Activity Camps offer a number of alternative sporting opportunities in addition to football with a focus on whole-person development.
Children Aged, 5 to 11 years old can play sports including: Tri-Golf, Dodgeball, Mini-Tennis, Rounders, Boccia, Archery Arrows, Seated Volleyball, Goalball, Quick Cricket, and Change 4 Life.
Beverley Bradley is a single parent and has a bone disease and says: "Without regular support from Sheffield FC, their exercise would be limited due to my condition".
The Sheffield FC Junior Activity Camps introduce different types of equipment from what children may have used in the past to increase engagement.
They also ensure as a priority that all children work on and develop their physical literacy with fine skills, balance/coordination, left & right usage and bigger/smaller distances.
Beverley went on to say: "Not only do they love coming to your classes but they continue what they have learned in their day-to-day life".
All of the children who attend are provided with a free meal which includes a sandwich, a piece of fruit, and a drink.
The Sheffield FC Junior Activity Camps embed throughout the programme: Self-esteem and confidence (trying new things whilst supported) Functional Skills (Maths & English) Creativity (daily art competition) Independence (help set up/break down sessions) Teamwork (leadership & problem-solving) Communication (listening and speaking) Makaton Signing (daily workshop) Storytime (daily story developing listening skills with a Q&A checking of understanding).
"We look forward to the new sports activities you introduce and please extend my thanks to your team who make this all happen", said Beverley.