FAMOUS SHEFFIELD FOOTBALLER JOINS US FOR OUR 165TH BIRTHDAY!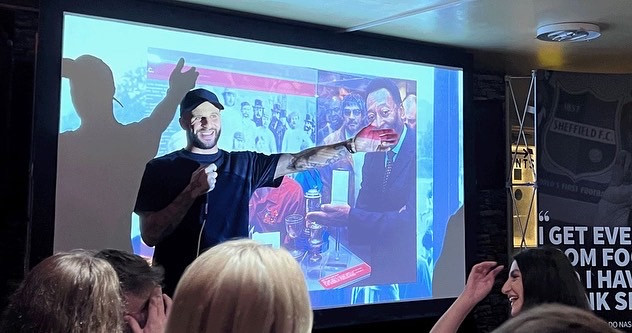 Kyle Walker attended for a Q&A
We celebrated our 165th Birthday in October and what a great evening it was as famous Sheffield Footballer, Kyle Walker, was in attendance!
We hosted the event at The Sheffield Transport Sports Club as this is where our relocation back into the city will be. Richard Tims, The Chairman, provided the room with an update on our relocation and time frames for when we can expect developments to start.
Hilarious comedian, Raul Kohli, provided the laughs after 90+ people had devoured Pie N Peas from Meadowhead Meats.
Kyle, who is part of our Home of Football project, answered questions for the audience and gave us an update on his chances of being at the World Cup!
Thank you to everyone who attended, people who donated a raffle prize and to Kyle for giving up his time.
Here's to another 165 years!