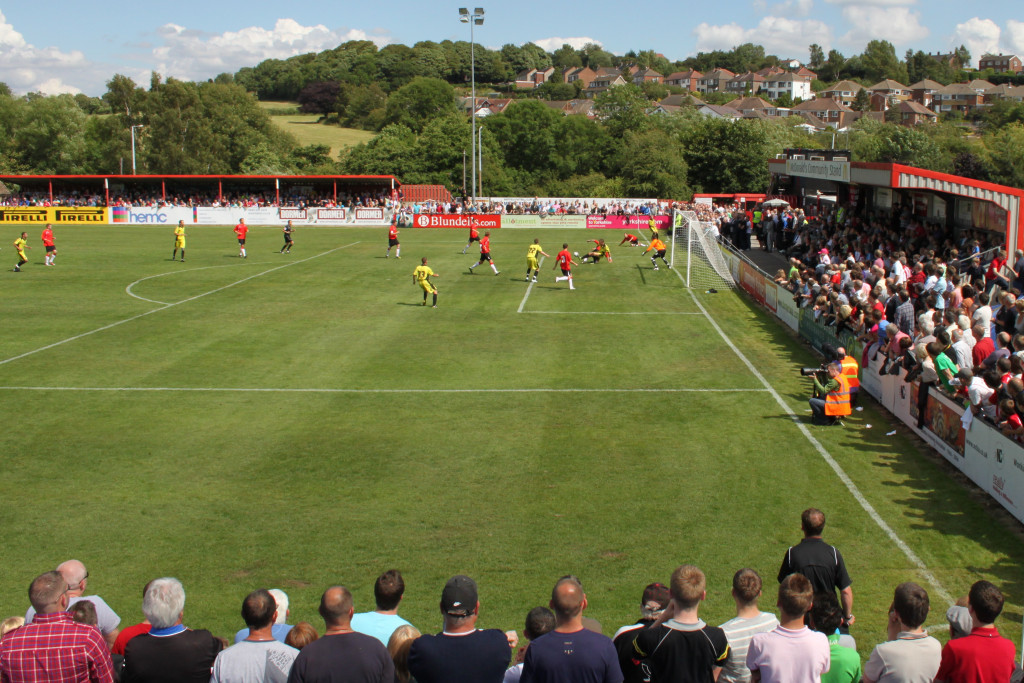 Home Of Football - Sheffield FC
Here is a list of our current vacancies:

First Team Physio
Hours - Part Time
Hours of work and Salary/Rate - To be discussed at interview
An exciting opportunity has arisen within Sheffield Football Club to work with our first team as a physiotherapist. The role would be an ideal opportunity to gain valuable experience of working with footballers. The role will be to support first team management at training sessions and matchdays with injury rehabilitation and first aid duties.

Essential:
Completed BSc in Physiotherapy, Sports Therapy or a relevant degree.
Be registered with the CSP and HCPC (Physiotherapists).
Have excellent communication skills.
Have a keen interest to work in a sporting environment.
Be able to work well within a team made up of football coaches and club officials.
Reliable and committed to working unsociable hours.

Desirable:
Previous experience of working within a sporting environment.
Have an in-date qualification/certificate of the FA level 4 intermediate Trauma Medical Management in Football (ITMMiF). Formerly known as the FA Intermediate First Aid for Sport (IFAS). Or another pitch side first aid qualification that is recognised by the FA.
FA Safeguarding Children Qualification

To apply, please send an up to date CV with covering letter to Richard.Sheldon@Sheffieldfc.com
First Team Goalkeeper Coach
Hours -2-8 hours a week.
Hours of work and Salary/Rate - Voluntary
An exciting opportunity has arisen within Sheffield Football Club to work with our first team as a physiotherapist. The role would be an ideal opportunity to gain valuable experience of working with footballers. The role will be to support first team management at training sessions and matchdays with injury rehabilitation and first aid duties.


Sheffield Football Club are looking for an enthusiastic goalkeeper coach to support the first team management.
You will be responsible for 1 x training session per week and matchdays.
Essential Skills and Experience
Excellent communication
Enthusiastic
Reliable
Good Time Management
Organised Training Sessions & Match day Warm ups and game analysis
Desirable/Essential Qualifications
FA Level 1 Goal Keeper Coach
FA Level 1 Coaching Qualification
FA Emergency First Aid
FA Safeguarding
DBS
If you are interested, please e-mail richard.sheldon@sheffieldfc.com