COPA unveiled as Sheffield FC's new technical partner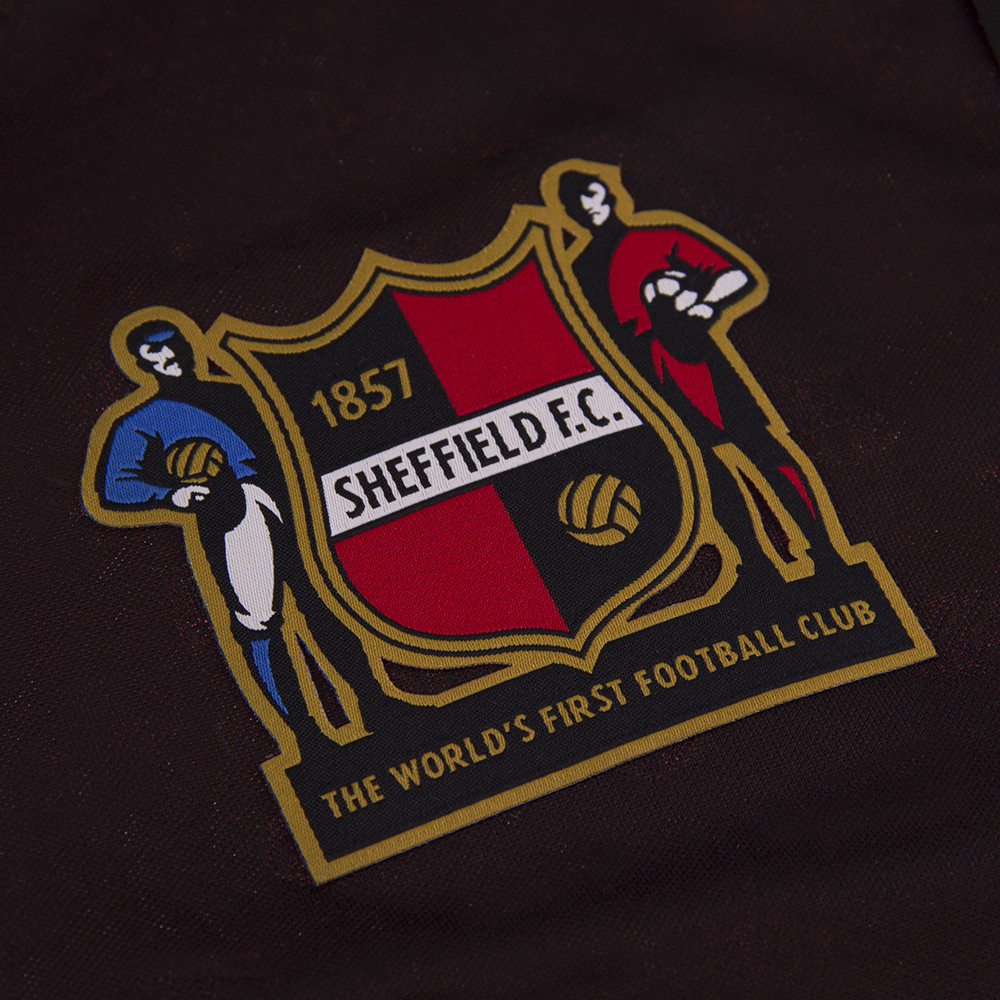 Sheffield FC Badge
Formed in 1857, Sheffield FC has played football and honoured its traditions continuously for 164 years. They see themselves as custodians of the beautiful game, fully committed to preserving the time-honoured values associated with the game. These characteristics, as well as this DNA are very closely related to that of COPA.
In 1998, COPA was founded by a Dutch football addict who launched the company's first collection of carefully curated, traditionally produced cotton football shirts. The COPA collection continues to expand to many different product types, wearable both on and off the pitch. Their international outlook means that they cater for football fans from every corner of the globe. COPA is a technical supplier of the national team of Tibet and licensed retro partner of big clubs like AS Roma, Atletico Madrid, and Benfica - to smaller sized clubs from countries all over Europe and beyond.
Since their inception, COPA has been committed to traditional Made in Europe craftsmanship to ensure the highest quality standards. Sustainability and a commitment to rewarding workers for their dedication with fair pay and good working conditions are key drivers in their process. The Sheffield FC x COPA collection is also proudly made in Europe.
"At Sheffield FC, we call ourselves a living, breathing antique and a modern, forward-thinking football club, which is why we think COPA will make a perfect partner," says Richard Tims, Chairman of Sheffield FC. "A nod to the past, respecting heritage in design, whilst looking to the future with modern products in fabrics and production techniques. Our values of integrity, respect, community and the fact that we believe that the game should be available to everyone, irrelevant of age, race, religion or ability, are shared by COPA."
"The substantive match with Sheffield FC is absolutely clear", according to Cees Akkermans, founder and owner of COPA. "We can't think of a better partner than the club where football as we know it today all began. For us, football is so much more than the Champions League, the latest tactics, and in-depth data analysis. Football is about the fans, the atmosphere, the coming together of all generations. Football is yours, mine, everyone's. And that is what Sheffield FC embodies like no other club."
"The inspiration for the first Sheffield FC x COPA teamwear collection comes mainly from the very first kit the club wore 164 years ago. It's all about how it once started. We have used that classic pattern in our designs, but we have added our modern twist. It is our tribute to the present, past and future of this magnificent club", according to Akkermans.
The Sheffield FC x COPA range is now available through the Sheffield FC (online) store, copafootball.com and in the COPA Flagship store in Amsterdam.