Club Legend Eric Gleadall Passes Away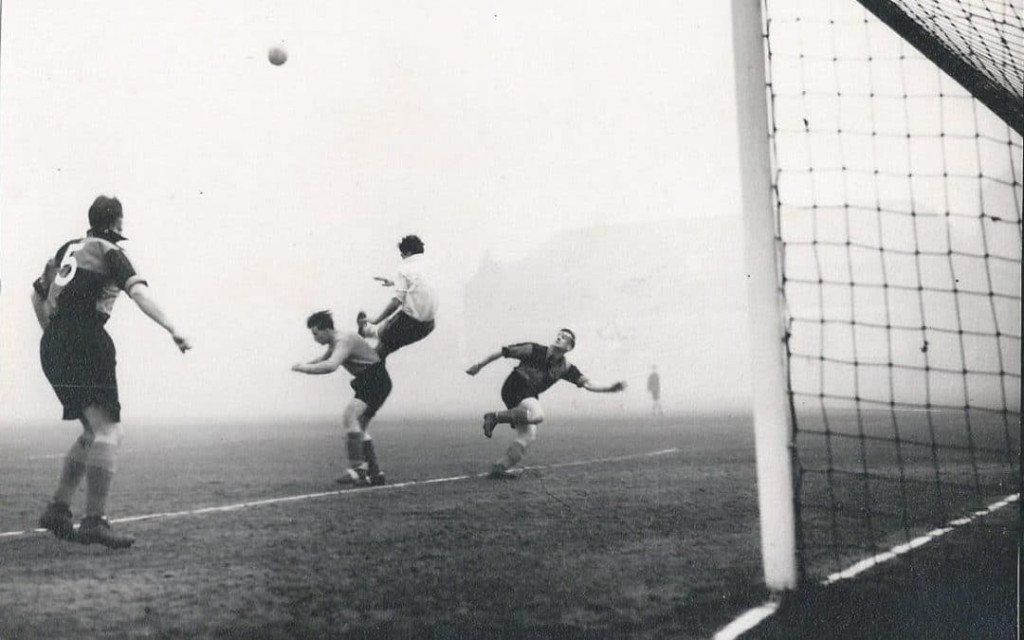 We were sad to learn of the death of former player Eric Gleadall, aged 96, from Covid-related causes on 13 December.
Eric played over 100 games for The Club as a hard-tackling defender in the early 1950's. As an engineer at Hadfield's Steel Works (now the site of Meadowhall), Eric travelled extensively and was also a very good golfer.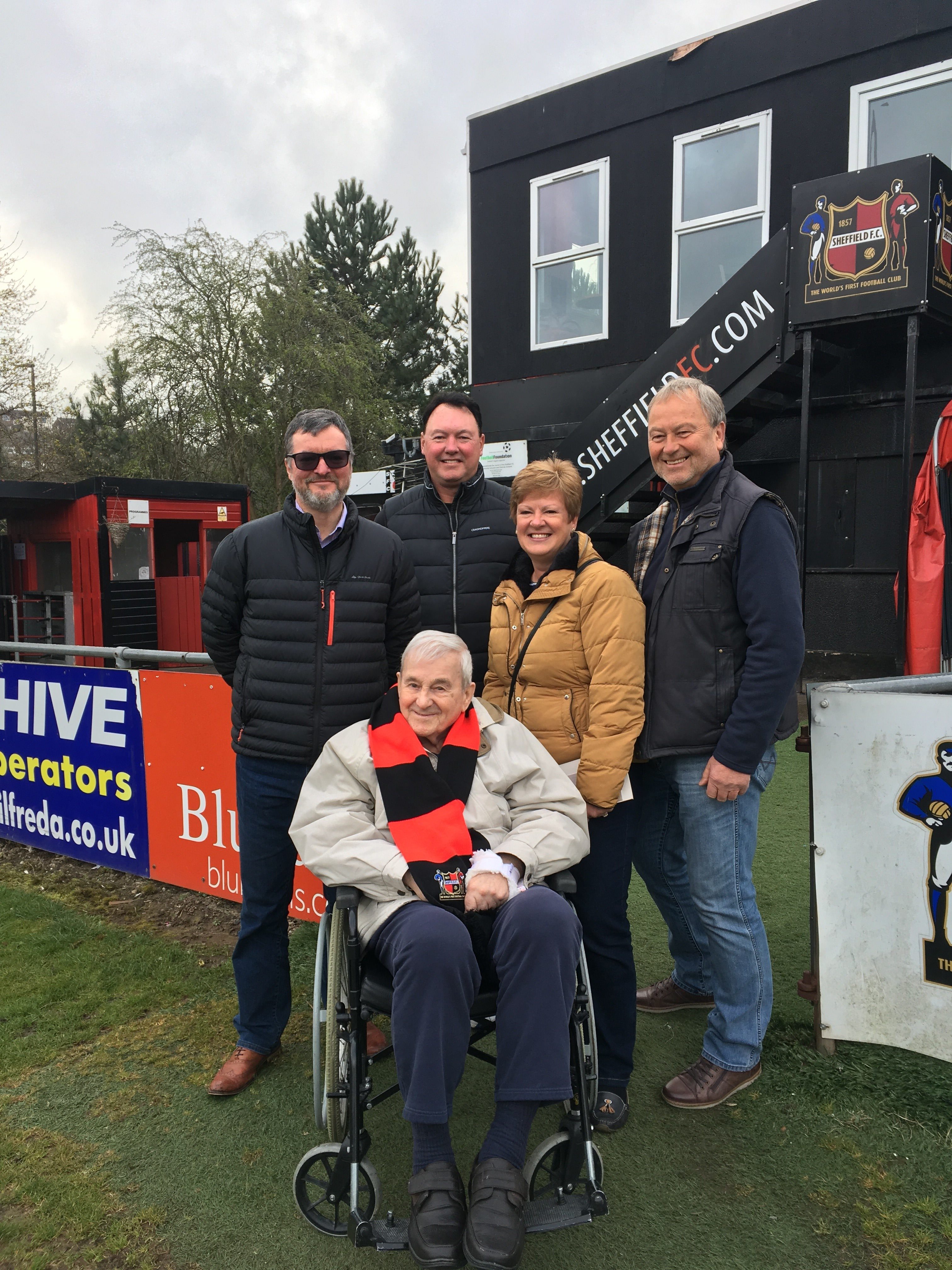 Eric with his son Dave, daughter Wendy, son-in-law Phil and former secretary Bill Towning
We were very pleased to be able to welcome Eric to the Home of Football towards the end of the 2018-19 season with son Dave, daughter Wendy, son-in-law Phil and carers from Treeton Grange Care Home where he spent his final years.
Despite suffering with vascular dementia Eric enjoyed his visit and presented us with some items of memorabilia which are in our archives. We understand that his club cap and a scarf will join him on his final journey.
Our thoughts are with Eric's family and it was our pleasure to be able to welcome Eric back to the club where he had played over 65 years ago.