CAFEOLOGY JOIN THE WORLD'S FIRST AS AN 1857 PARTNER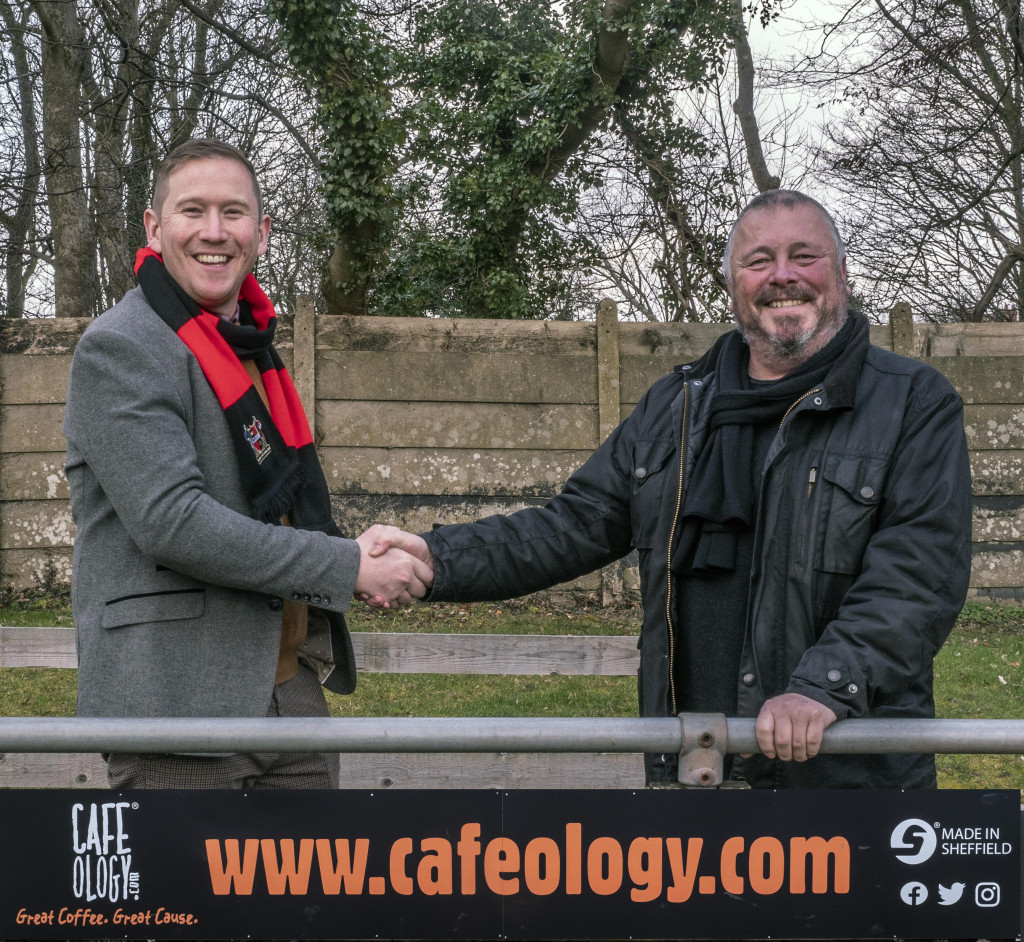 (Left) Steve Hampshire, Head of Coffee & (Right) Richard Tims, Chairman
We're pleased to announce that local company, Cafeology, has partnered with The World's First Football Club as an 1857 Partner.
The name Cafeology comes from two separate words Cafe and ology resulting in a 'coffee branch of knowledge'. All of their coffees are grown in Spanish-speaking countries where the word Cafe is the translation from Coffee. The definition of the wording of ology is 'a branch of knowledge'. As coffee is grown on trees, it seems like a perfectly suited match!
Formed in 2003 by Bryan Unkles & Andy McClatchey to address the requirements of ethically sourced beverages specific to the out of home markets, they have grown into one of the largest independently owned coffee companies in the UK.
Head of Coffee, Steve Hampshire, said he was excited to be partnering with Sheffield FC.
"As an independently owned Sheffield Business, we are delighted to be able to support Sheffield FC, The World's First Football Club".
Chairman, Richard Tims said: "It's great to have a local business such as Cafeology on board, who share the same values and vision as The World's First Football Club."
Check out their great coffee here: Cafeology - Ethically Sourced Premium Coffee & More