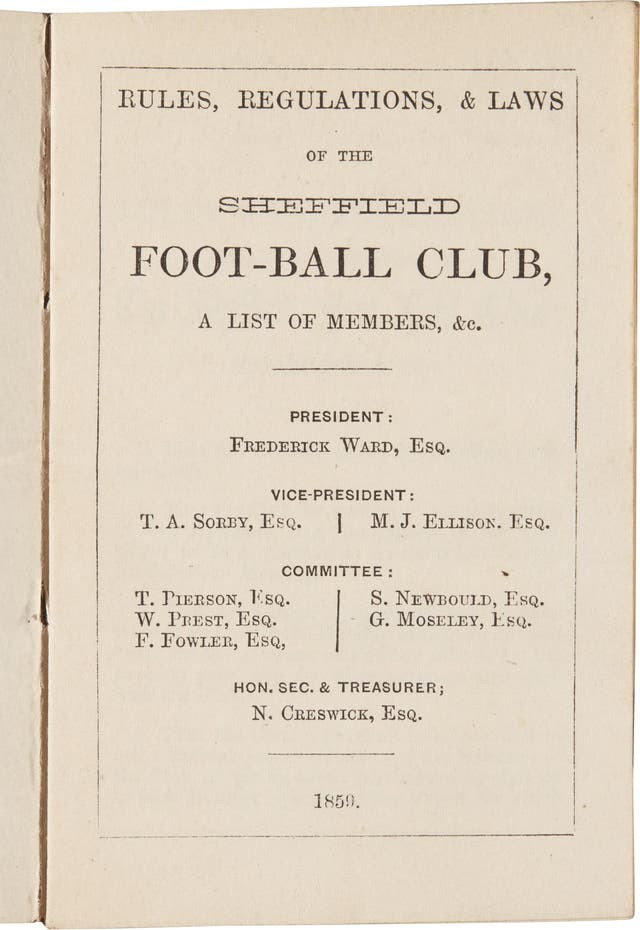 Sheffield FC Rulebook
Sheffield FC – The Worlds Oldest and First Football Club formed in 1857 have recently discovered that a piece of their very early history with be auctioned by Sotheby's between 12th and 20th of July.
Unfortunately we missed out on bringing the rulebook home and lost to a bid of £56700.
Message from SFC Chairman Richard Tims:
''I would like to pass on thanks to everyone that donated towards our crowdfunding campaign to buy the copy of the 1859 Rule Book auctioned by Sotherbys . Unfortunately we were unable to secure the book. The Document sold for £56700.
I am actively trying to find out who the winning bidder is and hope they are a friend of the Club.
We will contact all donors and offer to refund their donation.''