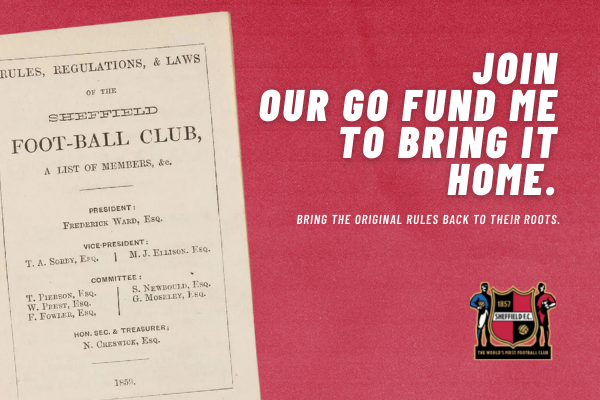 Bring It Home - Sheffield F.C. Rulebook Up For Auction

Sheffield FC – The Worlds Oldest and First Football Club formed in 1857 have recently discovered that a piece of their very early history with be auctioned by Sotheby's between 12th and 20th of July.
After selling some of our collection during the last financial crises to secure our home stadium from the bank we now have an opportunity to rebuild our collection in time for the development of our new stadium and visitor centre/museum.
The rule book illustrated here was a members hand book printed in 1859 and belonged to SFC member William Baker. The book explains the early laws of the game and has a full list of members plus the end of season sports day results.
There is only one other copy in existence and is in private collector hands. It cannot be underestimated the importance of this item not only for the club but to be displayed to a wider audience.
The guide price from Sotheby's is £50,000 to £70,000 GBP which is a huge amount of money but shows the global importance of the item.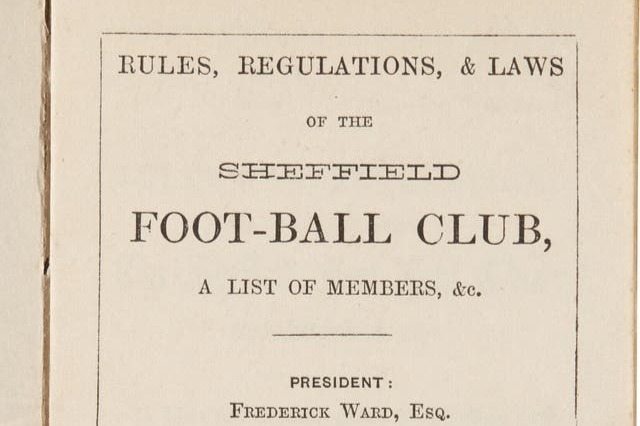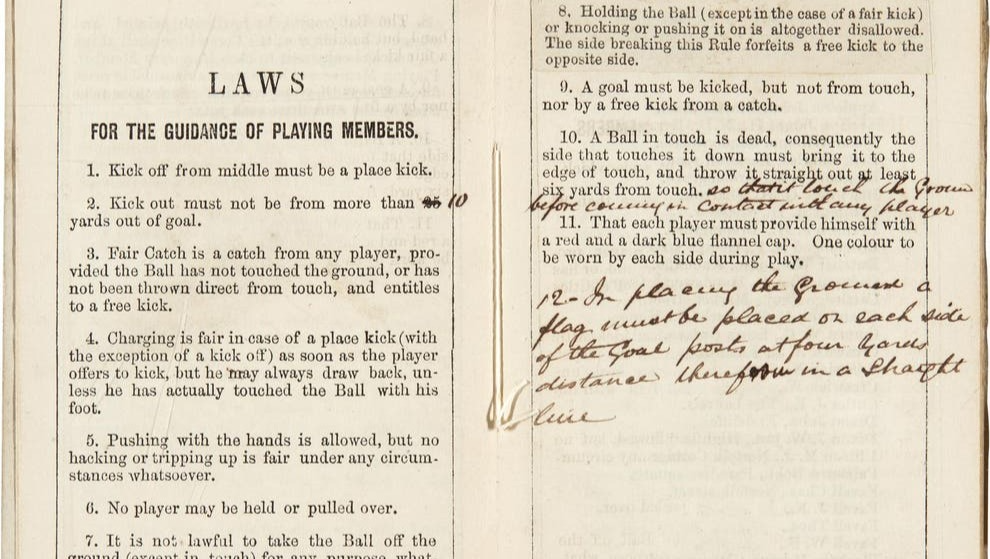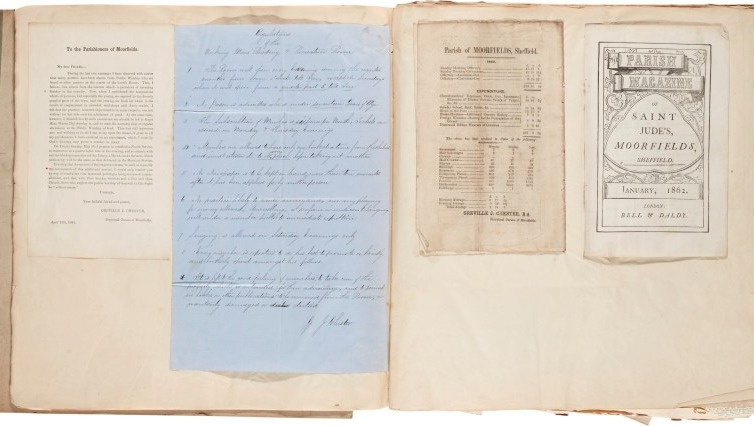 What a great story for football if we can achieve this. A little piece of football truly comes home!
View our GoFundMe here:
https://www.gofundme.com/f/zd62m5-football
View The Sothebys Auction Here:
https://www.sothebys.com/en/buy/auction/2021/books-and-manuscripts-19th-and-20th-century/sheffield-football-club-rules-regulations-laws