165th Birthday Celebration Event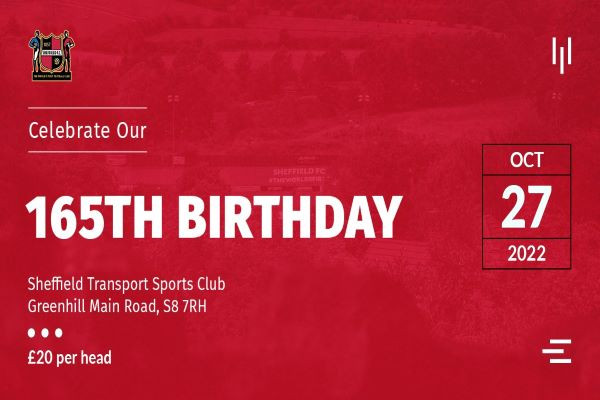 Sheffield F.C. - 165th Birthday Celebration Event
October 24th is a very special month for The World's First Football Club as it marks our 165th birthday.
For this very special occasion, we will be hosting a birthday celebration event at the Sheffield Transport Sports Club on Thursday 27th October at 7pm.
The Sheffield Transport Sports Club is where our relocation back into the city will be and the project is called The Home of Football. Sheffield Football Club Chairman, Richard Tims will be giving an update on the project including the timings for the move.
There will be entertainment provided, along with special guests and a great chance to network with our current and potential future partners!
The event will include a Pie and Pea supper.
We are limited to 120 people, so it is on a first come first serve basis.
To enquire or to book tickets, please contact: dylan@sheffieldfc.com