The world's first football club
---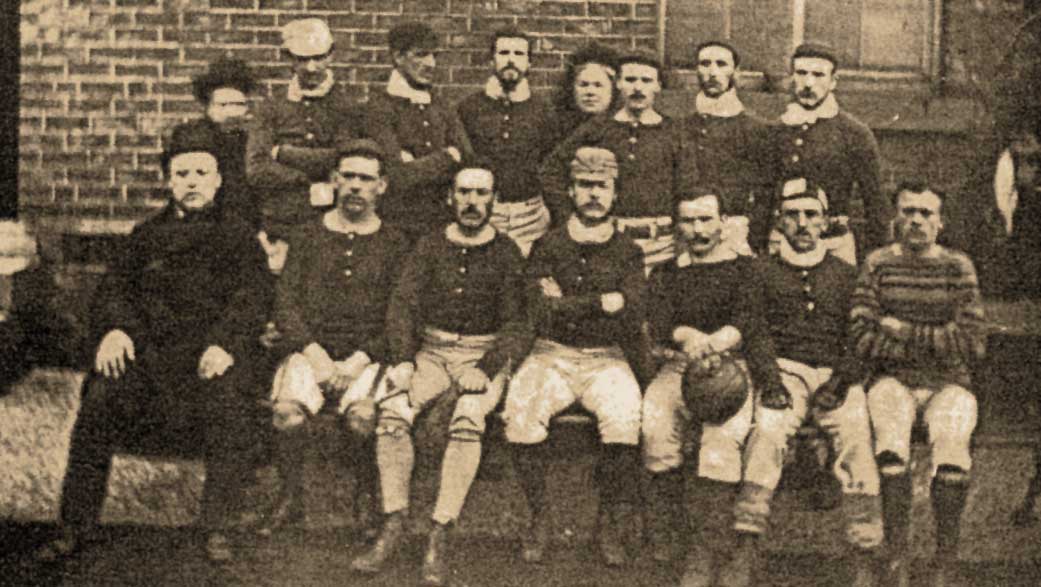 The
world's first

football team

Sheffield Football Club, founded in 1857.
1857

The world's first football team

Sheffield Football Club is founded on October 24th, by the pioneers, Nathaniel Creswick and William Prest

1859

'Mob football'

Starting with the foundation of the club in 1857, the club's committee studies the various rules.

1860

First inter-club game

On Boxing Day in 1860, Sheffield FC plays the first inter-club game against Hallam FC at Sandygate Lane.

1863

English Football Association

Curabitur leo dolor, semper et tellus sit amet, egestas tempus velit. In quis convallis dui. Maecenas rutrum orci non urna consequat, ac placerat libero tempus.

1866

The first inter-city match

Mauris at urna erat. Etiam tristique hendrerit libero, vel facilisis ex pellentesque ac. Mauris gravida egestas ullamcorper.

1867

The world's first football tournament

Phasellus blandit diam quis dolor pulvinar aliquet. Morbi dictum lorem id velit laoreet aliquam.

1872

The first international match

Donec laoreet malesuada diam at ultrices. Aliquam commodo risus a aliquet sodales.

1878

The first match under floodlights

Integer sem turpis, blandit nec aliquet quis, pellentesque at orci. Phasellus consequat sem a felis vulputate ornare. In quis sodales turpis.
Gallery
---