Your old boots could be somebody else's new boots
In many African communities, you will see children playing football in their bare feet on rubble-strewn ground.
It was on the back streets of a South African township where Richard Tims and his wife Jenny dreamed of doing something to help change the face of football for those living in Africa. Seeing children playing the game in their bare feet left them asking what could be done to help. It was obvious to them that those children kicking a ball to each other shared the same passion and love that millions of more fortunate fans have for the sport.
This was where the 'Boots For Africa' appeal was born.
Make a difference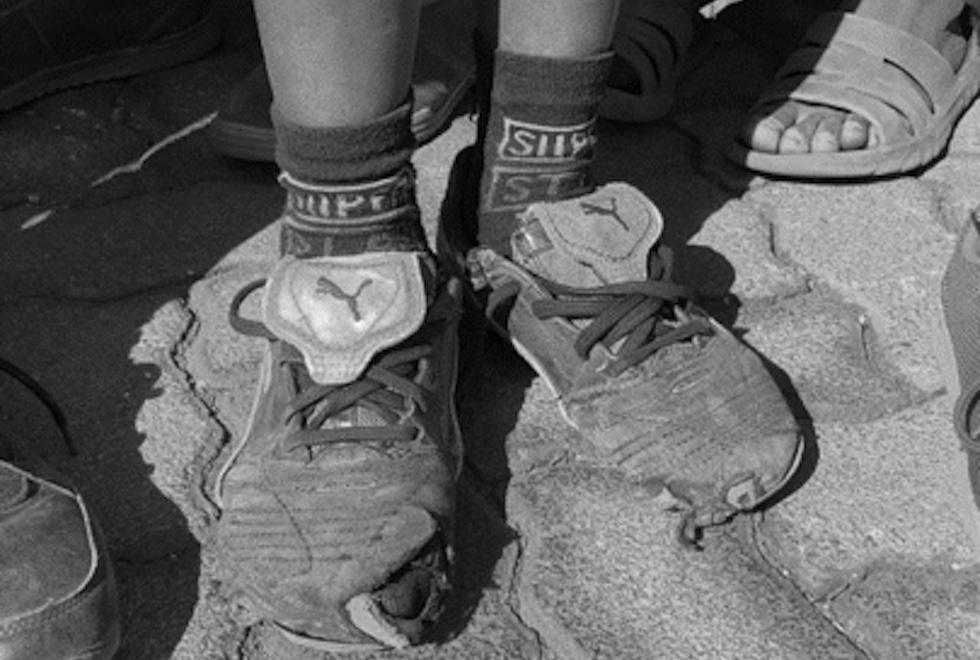 Boots For Africa (founded by Sheffield FC – The World's First Football Club) – collects pre-loved sports boots & equipment and delivers them to the children and youth of Africa.
The 'Boots For Africa' appeal aims to help develop the skills and fitness of disadvantaged children, and provide more children with the opportunity to enjoy the beautiful game.
Help make your OLD boots… someone else's NEW boots.
You can help us very easily by donating your old boots. Simply clean them, tie them together with the laces and contact us.
Your support, however large or small, can make a real difference. Your donated boots may be the first ever pair worn by disadvantaged children and will offer a generation of young people affected by poverty, poor health and lack of opportunity a new sense of hope, pride and ambition for themselves and for their country.
How you can support us
Group Boot Donation

Your school, college, football club or business can support us by collecting boots and filling a bag for us.

Fundraiser

A charity football or rugby match, a sports quiz, a coffee morning and a raffle are just some of the many initiatives supporters have used to raise funds.

Sponsorship

If you are an individual or a company who would like to become a recognized supporter of the Boots For Africa campaign, we'd love to hear from you.